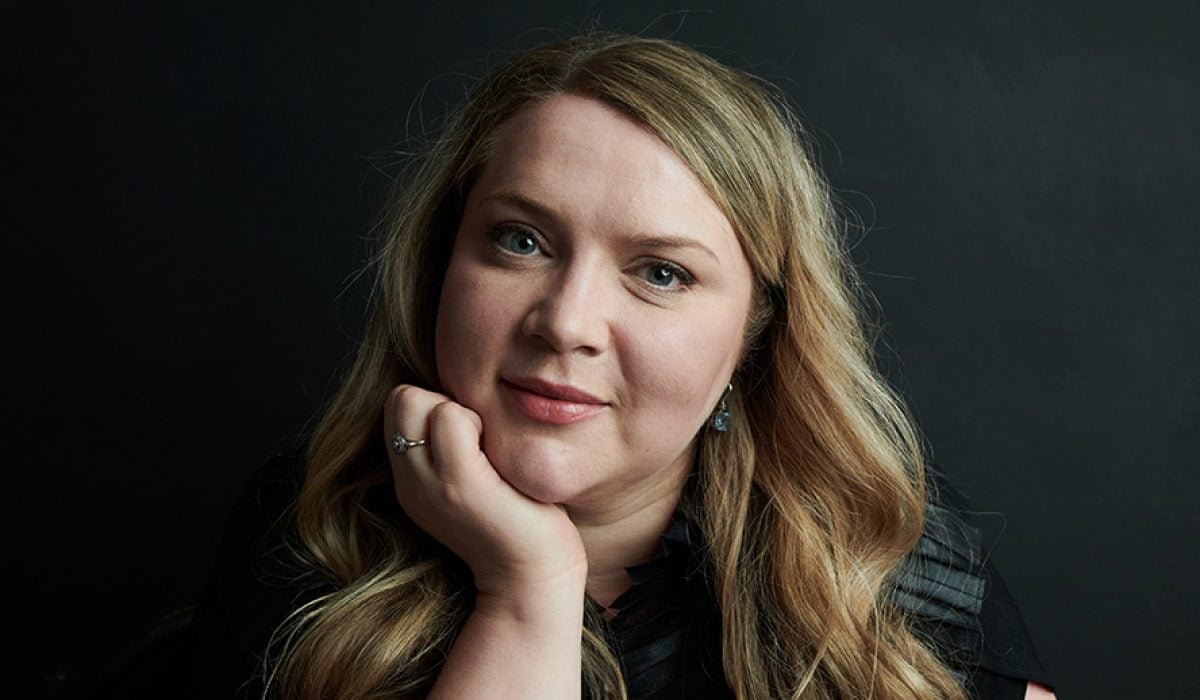 1st March, 2023
Anna-Louise Cole explores the light and shade of Lady-Macbeth in her debut
By Olivia Stewart
She is one of Australian opera's rising stars and now also making a name in Europe, so Opera Queensland (OQ) audiences are lucky to be experiencing Anna-Louise Cole's thrilling talent live for the first time in a role debut.
Yet the in-demand soprano insists she wouldn't have a career at all without one man from Brisbane.
That is her vocal coach Raymond Lawrence, a former OQ Young Artist, now Melbourne Opera's Head of Music and Chorus Master.
When they met, Anna-Louise was a full-time public servant singing on the side. Although the Melbourne Conservatorium graduate had worked professionally in lead and chorus opera roles, she was struggling to find her vocal niche.
Crucially, she hadn't identified her Fach (type) according to vocal range, weight and colour.
Instead, having had instilled the risk heavier pieces posed to immature voices, she was following "role Fach".
Raymond identified that those parts were "too small" for her dramatic voice – think Shirley Bassey doing Kylie Minogue songs – but it still took years for the realisation to finally crystallise.
Anna-Louise's epiphany came watching Miriam Gordon-Stewart perform Sieglinde for Opera Australia's The Ring Cycle in 2013. "I remember thinking, 'Oh, I reckon I could do that,'" especially having a German degree.
She recalls the moment after she sang the aria for Raymond: he confirmed, "'Yep, this is it.' And I knew that it was the right thing."
A few months later in 2014 validation came being cast in the play Masterclass as a student of Maria Callas, soon followed by successfully auditioning for Opera Australia's chorus.
The common denominator in that reversal of fortunes was Lady Macbeth's entrance aria. "It was a real revelation because my voice was able to do stuff it wanted to do. I didn't have to try and make it smaller (or) manage it in the way that I always thought I had to. I could just let it do its thing, which was pretty exciting."
Tackling the role in full however, presents two particular challenges, Anna-Louise says.
First, Lady Macbeth has an hour of singing, high and low, including three arias. "You've got to be aware of that load," she instructs, pointing out that in comparison, Turandot sings for 30 minutes in total.
Second, "Lady Macbeth is a very clear kind of archetype: 'bad women' characters. (She) is very murderous," Anna-Louise acknowledges with a chuckle, "but you need to find light and shade."
"What Verdi has done, which is brilliant, is show how much she relishes what she's doing. At some points when she's being absolutely awful, she's actually very happy."
Lady Macbeth's loving relationship with her husband, and her influence with him and in the world is because of how she presents herself to others, observes Anna-Louise. "So (the) distinction between (that and) murderous intent is really interesting to explore."
While superlatives have accompanied the addition of roles such as Aida, Turandot and Tosca to her repertoire, Anna-Louise receives compliments humbly, with a balanced perspective.
"You need to be aware of what people appreciate in what you do because as a performer you're always very critical.
"I do have to have the confidence to put on a frock and open my mouth in front of two or three thousand people," she chuckles. "They deserve the absolute best that I can give."
In her first uninterrupted work year since the pandemic began. Anna-Louise will shuttle numerous times between Australia and her German base.
In December the now fully-fledged dramatic soprano will finally get to put her stamp on the role that unlocked her potential, as Sieglinde in Opera Australia's twice-postponed new staging of The Ring Cycle.
Excitingly, she'll also debut as Brünnhilde in the exclusive Brisbane season.