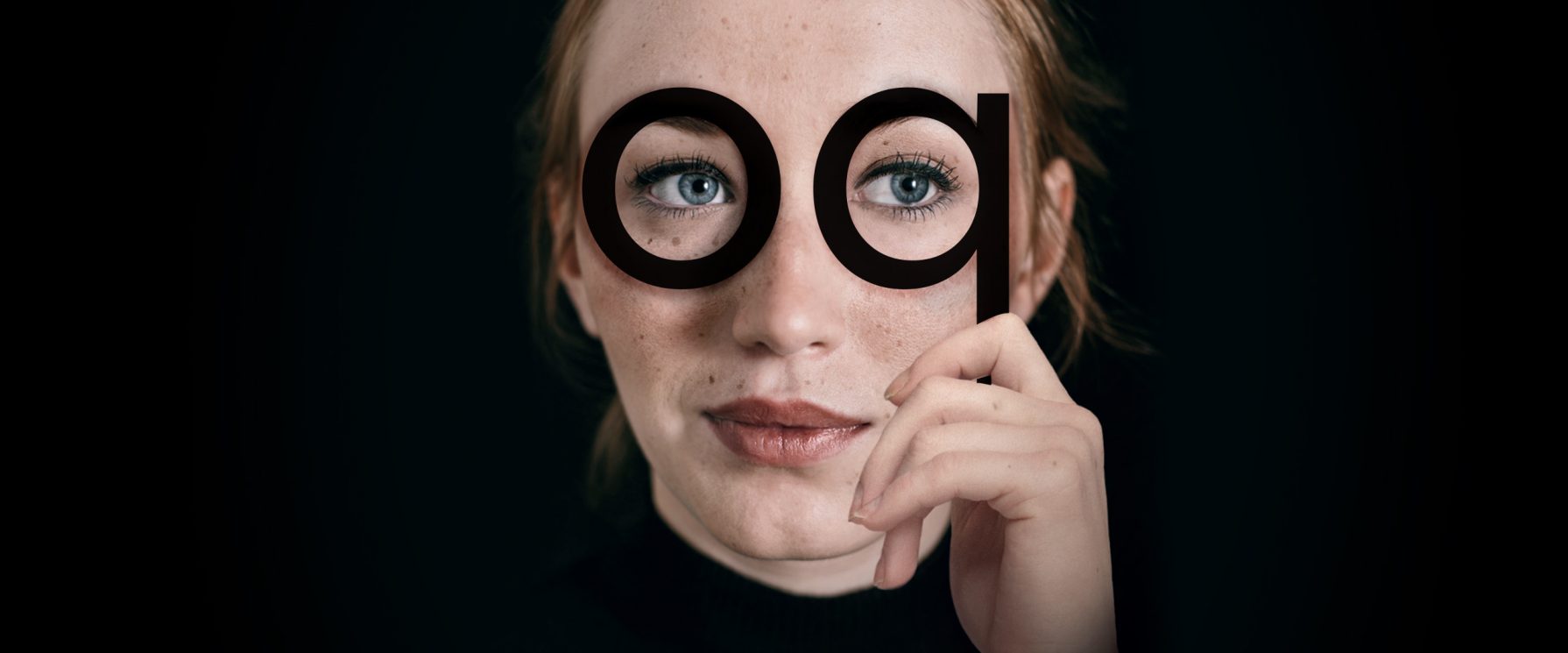 This is Opera
The power of music, drama and performance that reaches far beyond the stage
There's a preconception that the opera is an exclusive club – ancient stories, delivered to wealthy audiences in a foreign language. At Opera Queensland, we know that these stereotypes fall wide of the mark. Of course, you don't have to speak four languages and have a PhD in Classical Music to enjoy what we do.
When we embark on a production, we don't have a specific audience in mind. As is true of the very best storytelling, it is essential that we bring the entire audience with us. And, once you attend an Opera Queensland event, you will want to return again and again.
So, read on, as we continue our mission to dispel some of the myths surrounding the world of opera.
Opera isn't always in a theatre
Gardens, amphitheatres, and parks. Riverside, lakeside and under the wing of a 747. These are just a few of the remarkable locations where we've performed in the last few years.
Operas has subtitles
All of our operas are presented with projected subtitles (we call them surtitles) on stage, to ensure you can follow all the drama, even if you don't speak Italian, French or German.
Opera can be contemporary
Opera is a 400-year-old art form, but we present modern interpretations, such as our 2019 production of 'Orpheus & Eurydice' in collaboration with Circa... think opera meets circus.
Modern operas are a thing
Opera is an art form that has evolved over the past 400 years. Composers throughout history have explored how to tell stories with all kinds of different music. You may be surprised to learn that Opera Queensland is working on several new productions, one being written by pop icon Megan Washington.
We put on musicals too
We describe opera as "stories told through song" and, while there are differences between operas and musicals, at their heart they are sung stories. As a result, we will sometimes also present musicals and cabaret.
Opera myth busting FAQ's
I don't speak French/Italian/German - how will I know what's happening?
You're not alone. Most of our audience-members (and indeed the staff, cast and crew at Opera Queensland) aren't multi-lingual.
All of our operas are presented with surtitles (subtitles in opera-speak) that translate the opera. The surtitles are projected above the stage, so all the action is easy to follow.
A program –  just like the program you can buy at musicals or concerts – is available to purchase for each main stage production (costs approx. $10). The program will tell you everything you need to know about the forthcoming performance. Our website is also great place to find a plot summary. And those who wish to delve further can also join us for a free pre-performance talk.
I don't have a ball gown or tuxedo, so what should I wear to the opera?
You don't have to dress up for the opera. If you want to frock/suit up for a glamourous night out, go for it. But if you feel more comfortable in jeans or a casual dress, that's absolutely fine too.
If, however, you are keen to enjoy a night of glitz and glamour, aim where possible to get tickets for opening night. That's the best night for fabulous frocks and suave suits.
Isn't the opera very expensive?
Our ticket prices start at $65 for season 2023, which represents great value.
Just like any other concert, ticket prices depend on where your seats are – options range from Premium Reserve, to A, B and C Reserves and the prices fall as you move through the alphabet.
We offer 10% discount for Centrelink-issued Pension cardholders, Veterans' Affairs pensioners, and full-time students.
Children (17 and under) can attend with a paying adult for 50% off the adult single ticket price (excluding some productions).
We also offer newsletter subscriber discounts and we often run promotions ourselves and with partners, ticket availability permitting.
If you love music and stories, we're confident you won't feel short changed.
I've heard operas are really long, how long will it go for?
Certainly, there are some exceptionally long operas like Wagner's Die Meistersinger von Nürnberg, which runs for more than 5 hours. Rest assured; we wouldn't recommend this one for your first opera experience.
Generally, opera performances are as long (or as short) as a movie – around two hours. For performances more than an hour long, there is usually an interval to grab refreshments and reflect with friends on what you've seen so far.
We'll always include the length of the show and the interval information on our website so you'll know how late the performance will run. And we are now offering matinees for many performances, for those who like to be home before dark.
Can I bring the kids?
Absolutely. Children (17 and under) can attend with a paying adult for 50% off the adult single ticket price (excluding some productions). We do, however, recommend exercising parental judgment because some opera storylines contain adult themes.
Every season we also offer special operas just for kids, with fun productions such as Hansel and Gretel, The Frog Prince and FIZZ!
What's the difference between an opera and a musical?
This is a frequent question and, in all honesty, sometimes the lines are a bit blurred. The primary distinction is that a musical will often have spoken word between the songs. In opera, all the dialogue is sung.
Our tips for a great night at the opera
Give yourself plenty of time to enjoy the pre-show atmosphere
As far as we're concerned the opera experience begins the moment you arrive at the theatre. We encourage you to arrive earlier than you might for the cinema or a sporting event to soak up the atmosphere, enjoy a glass of champagne and snap a few photos.
The theatre doors at the opera are closed when the performance starts and you will be asked to wait until an appropriate moment to take your seats, so an early arrival is heartily encouraged.
Grab a program before the performance
If it's your first time seeing a show, your programme and the on-stage surtitles will reassuringly steer you through the performance. Your program will tell you everything you need to know about the opera, and, for a deeper understanding, you can join us for a free, informative pre-show talk.
Take your photos before and after the performance
Take as many photos as you like before the show and during the interval (naturally tagging @OperaQueensland) but theatrical copyright issues mean photos and videos during the show are strictly not permitted.
Clap whenever you feel like expressing your appreciation
Opera audiences generally hold their applause until after a big aria or the end of an act. If you're not sure, follow the lead of the crowd around you, but make sure you save some energy to give your loudest applause at the curtain call!