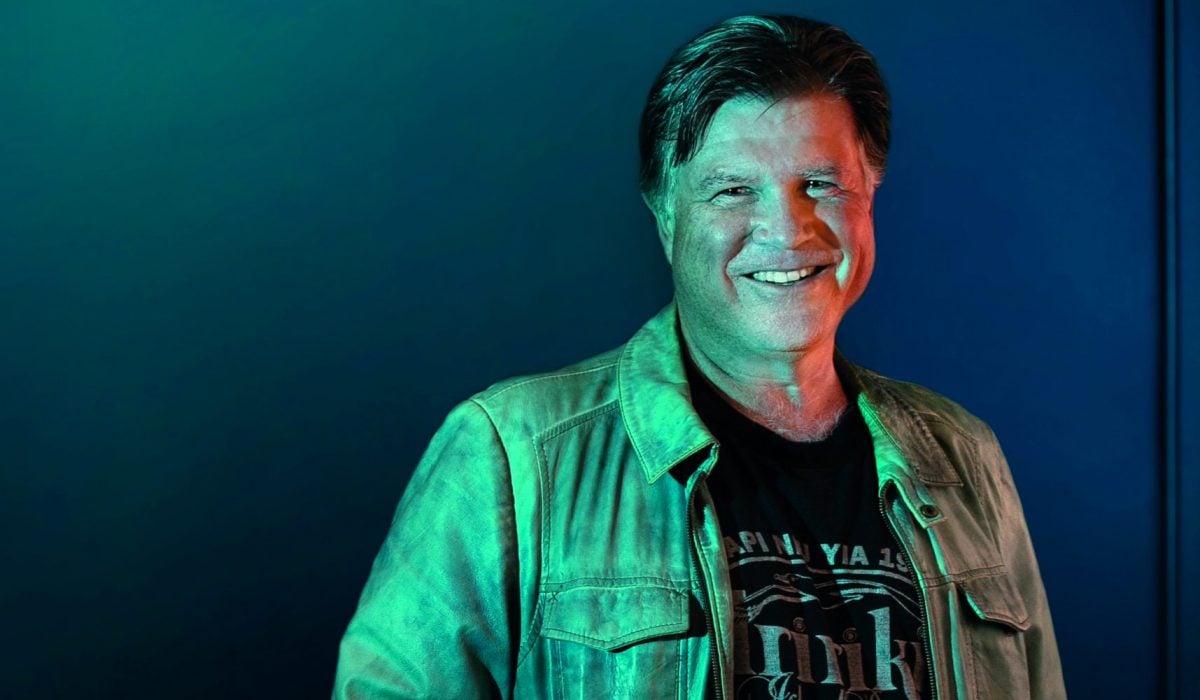 28th July, 2020
Bradley Daley – Songs of Wagner and Strauss
This weekend we welcomed audiences back to the Opera Queensland Studio Recital Series for the first time since early March.
Bradley Daley presented his intimate program Songs of Wagner and Strauss in our first staged performance in over four months.
"Often when people come to see a performer on stage, they're seeing the character not the performer, so for better or for worse, at these recitals you're getting me." Bradley Daley as quoted by InQueensland.
The Australian tenor has won critical and popular praise for some of opera's most expansive tenor roles – Siegfried, Der Kaiser, Otello, Florestan, Canio, Don José and Erik. Most notable have been his interpretations of Mao Tse-tung in Nixon in China and the tenor solos in The Dream of Gerontius.
For Opera Queensland Bradley has performed the roles of Florestan in Fidelio, Rodolfo in La bohème and Dick Johnson in La fanciulla del West, as well as Bob Boles in Peter Grimes for the 2018 Brisbane Festival.
Prior to his performance in Opera Queensland's Peter Grimes for the 2018 Brisbane Festival, Bradley made his debut with Opera Kiel in the role of Siegfried in The Ring Cycle.  This led to an invitation in 2019 to sing the role of Der Kaiser in Richard Strauss' Die Frau ohne Schatten. Last year he also toured nationally singing Pinkerton in Opera Australia's production of Madama Butterfly.
Internationally he has sung with Opera North, Welsh National Opera, English National Opera, Holland Park Opera, Co-Opera Ireland and performed regularly with Muziektheatre Transparent in Belgium, Compagnia d'Opera Italiana di Milano, and Opera Nomade in Paris. In 2005 he was invited to give the first performance of a Western opera at the Hanoi Opera House.
Concert performances include Rachmaninoff's The Bells, Dvorák's Stabat Mater, Verdi's Requiem, Puccini's Messa di Gloria, Beethoven's Symphony No. 9, Die erste Walpurgisnacht for the Prague Music Festival, Messiah with the Britten Sinfonia at Snape Maltings and Elgar's The Kingdom and The Dream of Gerontius at Melbourne Town Hall.
"I'm looking forward to singing repertoire that I know well and that I've been performing on stage, and I'm looking forward to taking that to a much more intimate level, where it's just me singing it to a group of people as opposed to all the lights in the orchestra – it can be very easy to get lost in the production."
For
An Aria A Day,
 Bradley performed the much loved 'Vesti la giubba' from 
Pagliacci
, Ruggero Leoncavallo's only opera that is still performed in opera houses across the world. In support of emerging artists, Bradley has donated his appearance fee to the Freelance Artist Relief Fund.
Watch now
Bradley Daley
'Vesti la giubba'
from Pagliacci
by Ruggero Leoncavallo