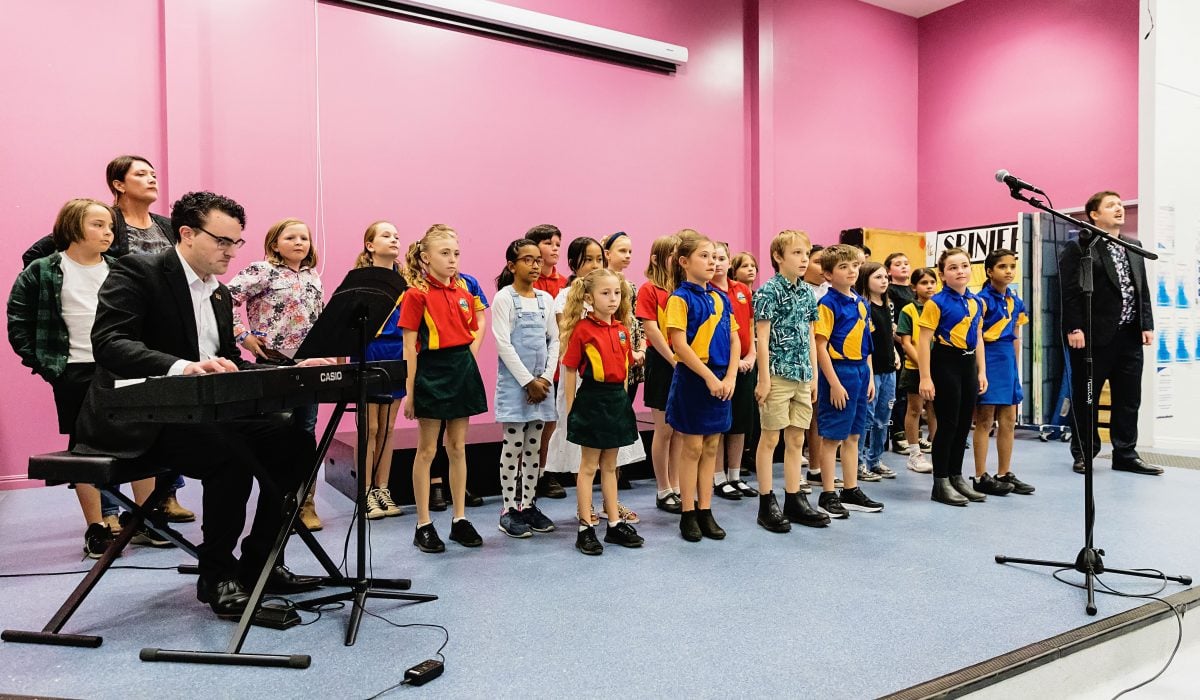 22nd August, 2022
Cloncurry, Mount Isa, Camooweal, and Dajarra sing new community songs with Opera Queensland
Opera Queensland has continued to bring music to regional Queenslanders through the Composed in Queensland initiative. 
First piloted in 2018, the project aims to engage residents in opera through student workshops, where composers and singers create a new work that reflects life in the region. The community song was then performed at a free local concert for each location. 
This year's iteration of the project saw composer Sara Storer and the Opera Queensland team visit Cloncurry, Mount Isa, Camooweal, and Dajarra as they worked with local schools to create music for the region. 
Over 130 students across Cloncurry, Mount Isa, Camooweal and Dajarra have been involved in the project for their region. 
Patrick Nolan, CEO and Artistic Director of Opera Queensland reiterates the organisation's commitment to providing quality musical experiences and entertainment in rural regions. 
"Providing excellent music and song for Queenslanders, no matter where they live, is a very important part of what we do at Opera Queensland. We will continue to bring great local initiatives like Composed in Queensland to regional areas across the state. These programs offer great opportunities for the next generation to deepen their appreciation of what music can contribute to their lives." Mr. Nolan said. 
Mark Taylor, Director of Learning, Regional and Community at Opera Queensland is thrilled to see the partnership once again bring opera out west. 
"Music is a legacy that can unify those from all ages and backgrounds, and we are excited to provide each of these locations with an original song about their home that can be enjoyed for years to come," Mr. Taylor shared. 
Allison Nicholson, a teacher at Mount Isa's Healy and Happy Valley State Schools has also seen a positive uptake in the program from her students. 
"Many of my students would never have been exposed to live opera if it weren't for this project, and they have loved the opportunity to collaborate with the composer and artists and create something special for our community." Ms. Nicholson said. 
The Composed in Queensland project was funded by Glencore Mount Isa Mines and Cloncurry Shire Council RADF and was further supported by Mount Isa City Council.