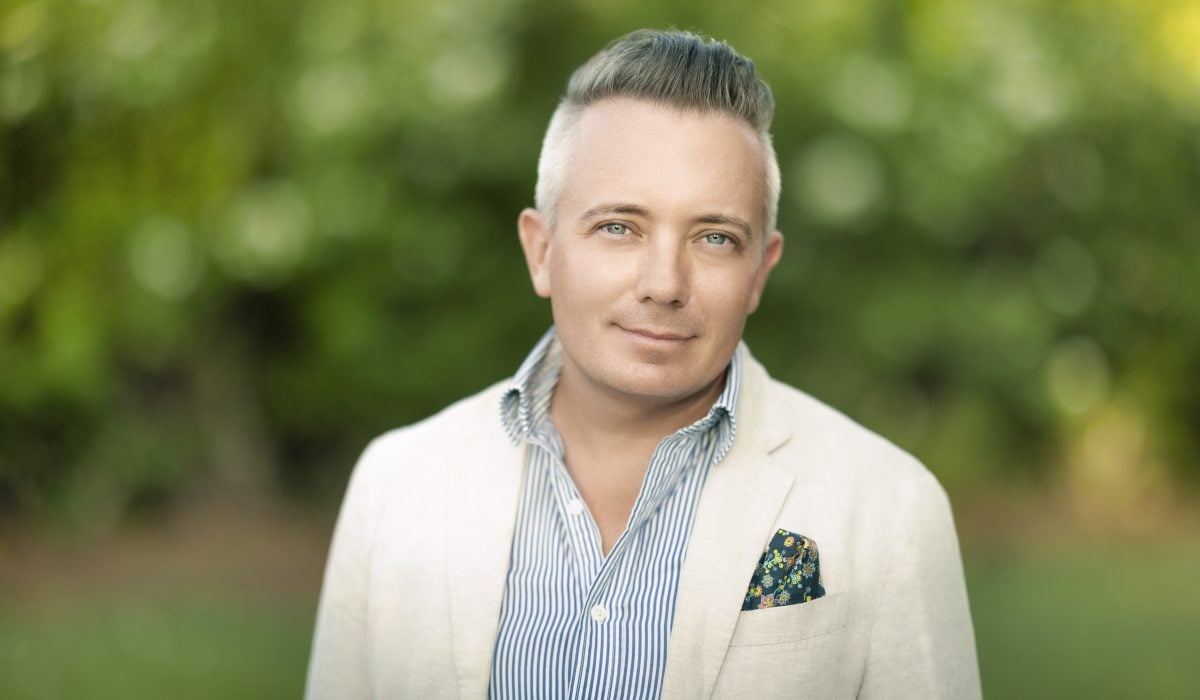 25th August, 2022
Opera Queensland Director of Learning, Regional and Community Mark Taylor bids farewell to Sunshine State
Opera Queensland today announces that Director of Learning, Regional and Community Mark Taylor will depart the organisation in September to take on the role of Executive Director at State Opera South Australia.
During his 12-year service to the organisation, Taylor has overseen the evolution of the role from a three-year secondment with Education Queensland to a core member of the Opera Queensland team.
After choosing to remain in the performing arts, Taylor was employed by Opera Queensland to oversee the learning and community engagement activities of the company. With the appointment of CEO & Artistic Director Patrick Nolan in 2017, Taylor's role grew to oversee regional activities.
In his time with Opera Queensland, Taylor has overseen the development of five touring school shows, including the establishment of a creative partnership with shake & stir theatre company.
Taylor has also seen the implementation of the community chorus model across regional tours, commencing in 2014 with Project Puccini, seeing over 300 Queenslanders rehearse and perform in a fully staged production across eight regional centres. This project resulted with Opera Queensland receiving an award for Excellence in Arts Health in Regional Australia.
Innovative regional partnerships were realised throughout Taylor's time at Opera Queensland, including a relationship with Beef Australia, resulting in Opera Queensland as the 2021 performing arts company in residence at their triennial festival.
2021 also saw Taylor's development of the Are You Lonesome Tonight regional tour, the largest in the company's history with 32 performance locations across Queensland and 11,000 Queenslanders attending performances.
Most recently, Taylor was instrumental in the development of the inaugural Festival of Outback Opera in 2021 and its second iteration in 2022, bringing significant tourism opportunities to regional Queensland communities.
"It has been an honour to take opera across such a decentralised state, in a way that not only allows audiences to experience this 450-year-old art form, but actively participate and find their voice," Mr Taylor shares.
"The scale of offerings that we have been able to provide Queenslanders of all ages across my time at Opera Queensland has been incredible and I wish the organisation all the very best as they continue to spread the joy of music across the sunshine state."
Patrick Nolan, CEO & Artistic Director at Opera Queensland highlights Taylor's trademark passion across his tenure with the organisation.
"Mark Taylor has been an invaluable member of the Opera Queensland team and it's been a privilege to work alongside him. His passion for engaging regional communities in the arts is second to none and we wish him all the best in his next venture." Mr. Nolan says.
Opera Queensland has a strong relationship and long history of working collaboratively with State Opera South Australia, with their recent co-production of La Traviata set to open August 25th.
Taylor will commence his new role in September and will lead the recruitment charge for a new Artistic Director at State Opera South Australia, in line with the recent news of current Artistic Director Stuart Maunder AM's departure in late 2023.
Opera Queensland will soon commence recruitment to fill the position of Director of Learning, Regional and Community.