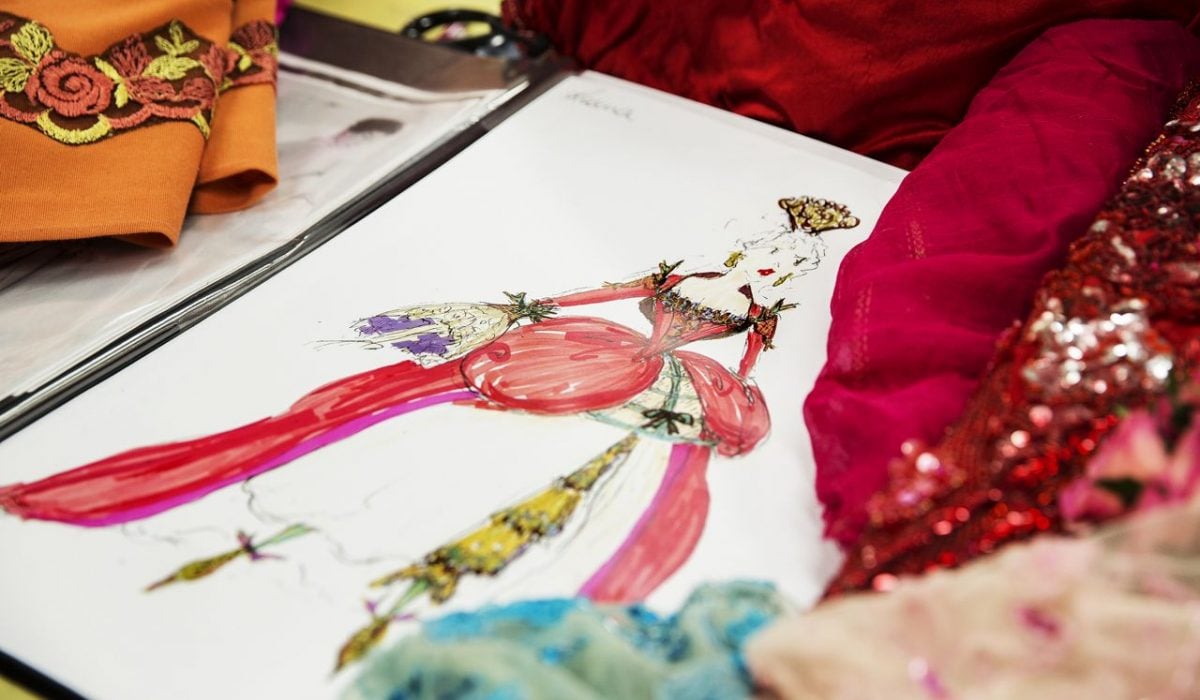 19th June, 2020
Step behind the seams with Opera Queensland wardrobe team
Opera Queensland's internationally renowned wardrobe department hasn't let the Covid-19 lockdown hold them back.
Behind the seams with Opera Queensland wardrobe team
The team is using the forced break from their usually intense in-season schedule to undertake a labour of love and prepare a detailed archive of four decades of costume-making tradition at Opera Queensland.
Under the leadership of Head of Wardrobe, Karen Cochet and Deputy, Bianca Bulley (pictured), the Opera Queensland wardrobe department is a team of highly skilled couturiers. Their experience covers many of the performing arts, and extends into large-scale Hollywood productions.
Karen Cochet was appointed Head of Wardrobe for Opera Queensland in 2013, when she returned to Australia from Switzerland. In Switzerland she worked with many respected costumiers and artisans including, 12 years with Opèra de Lausanne and Grand Théâtre de Genève. In 1999 she took on perhaps her greatest challenge, overseeing the creation of more than 6,000 costumes for La Fête des Vignerons – a prestigious festival and show held once every 25 years in Vevey.
When shows were cancelled and postponed worldwide, the wardrobe department seized the opportunity to catalogue the entire wardrobe stock. This process is a major step in creating an archive that will preserve the wardrobe for future generations. Catalogues are essential to the efficient operation of any wardrobe or props department, ensuring the safekeeping and preservation of these valuable assets.
The project included cleaning, repairing, photographing and writing detailed descriptions for costumes, footwear, jewellery and accessories to complement the existing catalogue of our wigs and millinery.
The team, Karen, Bianca and Principal Cutter Saffron Firkins, photographed and catalogued more than 1,100 pairs of shoes, which took close to 300 hours to clean and treat before archiving.
Cataloguing a single item is a detailed process, involving photographing, writing a detailed description of the costume, and researching the productions it was worn in. The costume item is then allocated a code, labelled and categorised as part of a larger inventory system. Category titles range from Ancient Egypt through Middle Ages, Renaissance, Elizabethan, 18th Century, Victorian, 20th Century, Professions and Countries.
Among many priceless pieces discovered during the project are four extraordinary costumes thought to have been created in the 1970s or 80s. While the exact origin of the pieces is unknown, the pieces are extremely elaborate and could be considered kitsch if not for the exquisite craftsmanship. Work continues to identify the designer and the productions they were worn in. If anyone reading this knows, please do tell us!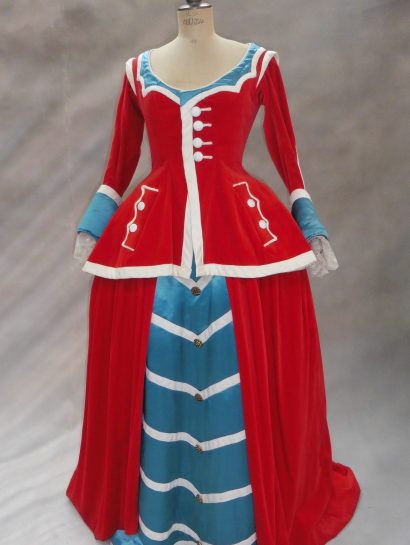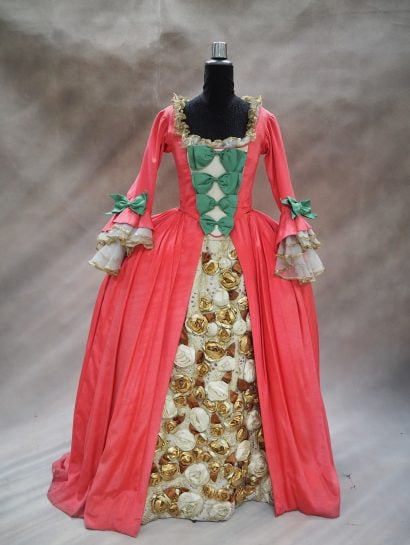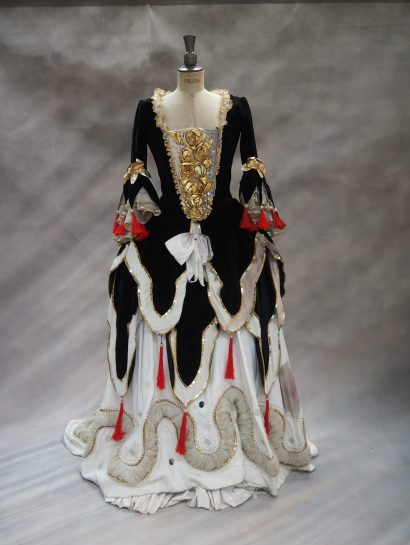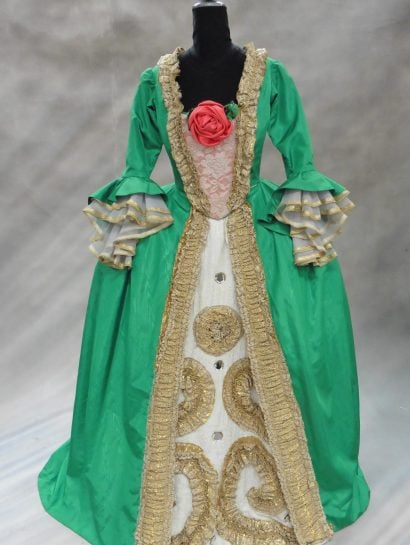 The cataloguing project sheds light on the rich history of costume-making at Opera Queensland, a legacy now preserved for future productions. The work archiving the collection is set to continue for some time, before the collection is made available to view online for audiences and perspective hirers to enjoy as part of our 40th Anniversary celebrations.
Subscribe to Opera Queensland news for exclusive offers and important updates as we prepare for a return to the stage.