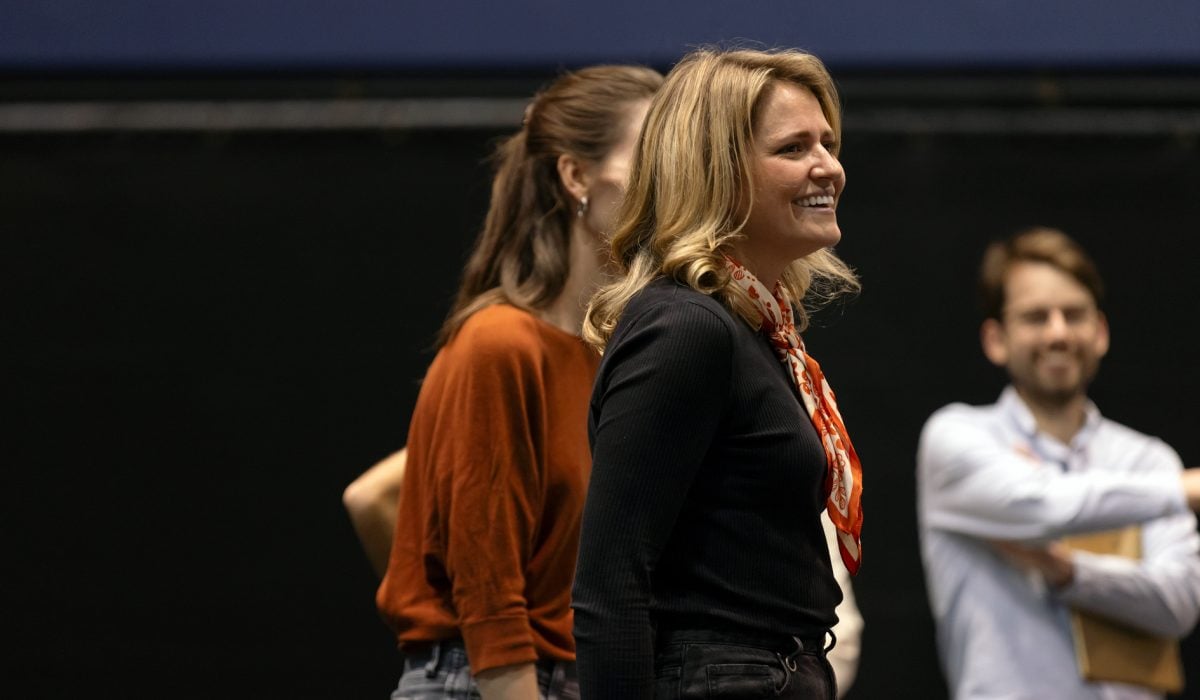 27th July, 2023
Q+A with Samantha Clarke
How did you discover your love for opera?
When I first heard Dawn Upshaw singing 'Angels ever bright and fair' from Theodora- what really stuck out to me was how much of a singing actress she was. Opera requires that you have the control of your voice to truly be a vehicle for the music and ultimately move people. I liked that challenge.
What excites you most about playing the role of Fiordiligi in Così fan tutte?
Fiordiligi has such a huge arc throughout the whole piece and it is always so amazing playing with that as well as the beautiful music that Mozart has written for her.
What are three words to describe your character?
Naive, steadfast and empathetic
Are there any specific singers or performers who have inspired or influenced you over the years?
So many! In the role of Fiordiligi I would say Barbara Frittoli and Susan Chilcott. I am inspired all the time by my colleagues in rehearsal rooms- I think there is so much to draw from how we all work and watching each other perform. Everyone brings something unique. Mirella Freni is a huge idol of mine as well as Lucia Popp, Yvonne Kenny and Mary Plazas.
How do you approach your character development when diving into a new role?
This is actually my fourth time performing the role of Fiordiligi but every time you do it in a new production you discover new things. When I first learnt the role I worked on the recitative a lot which is where a lot of the action and a lot of the character is and then finessing the music and how you approach it vocally.
Tell me about Mozart's score. What do love about it!
I love how clever Mozart is with the vocal lines of the characters and how he almost aligns the lovers musically. Fiordiligi and Ferrando have very similar melodic lines in the ensembles and a lot of their music mirrors each other. They are both deeply felt and I think Mozart sets that up beautifully.
What is your favourite moment from the score?
I can't decide between two. One would be the trio with Dorabella, Fiordiligi and Don Alfonso 'Soave sia il vento' and there is a moment in the duet with Ferrando 'Fra gli amplessi' where Fiordiligi says "Fa di me quel che ti par" (which translates to "Do with me what you like") and this comes just before the two sing together where they finally give in to the temptation. Mozart just perfectly captures this musically- you feel the tension in that line and then there is this incredible release into the "Abbraciamci". It's magic!
This production of Così fan tutte is set in a luxurious European villa. If you had to live in the Mediterranean, where would it be?!
Greek food is my favourite cuisine so Greece would probably win with that but I would happily live in a luxurious European villa anywhere in the Med!
Who do you think will love the show and why? What elements of the production do you believe will resonate with the audience?
I think there is something in this show for everyone. This is, in my opinion, some of the most beautiful music in the operatic repertoire that Mozart ever wrote. The story is funny, challenging, moving, reflective and human. This production is going to be fabulous and the cast is awesome. We are working really hard to make sense of this and embrace it with a modern perspective. Let yourself be taken on a journey!
Do you have any pre-show rituals?
I love doing Pilates on the day of a show to be physically warmed up. Obviously a vocal warm up, drinking lots of water, Yogi throat tea and pineapple! I try not to get into a set ritual!