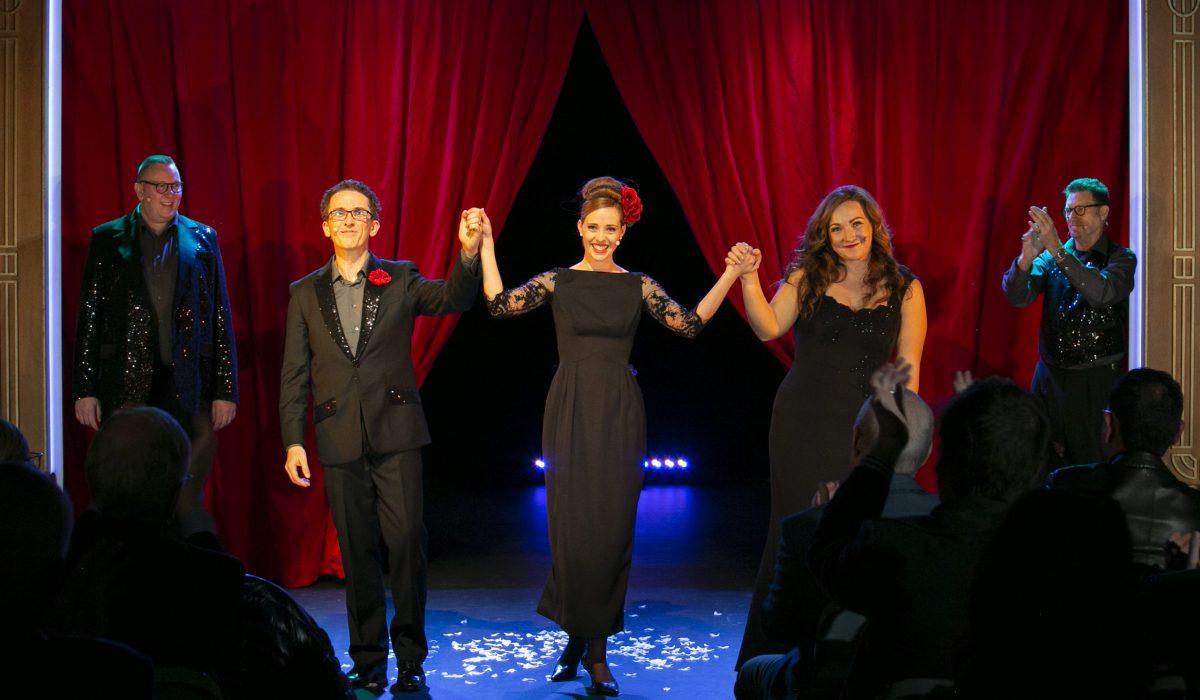 17th September, 2020
Rebecca Cassidy Performs 'Addio Del Passato'
A special message from Rebecca Cassidy, Opera Queensland 2020 Young Artist, on performing Verdi's 'Addio del passato' from 'La traviata' during our regional tour.
Rebecca Cassidy Performs 'Addio Del Passato'
I was lucky enough to sing this beautiful aria in last year's Opera Queensland's regional tour. Songs to Die For, directed by our inimitable Artistic Director Patrick Nolan, was an opera-meets-cabaret look at some of the most famous – and dramatic – death scenes in opera. Acknowledging death is a mystery that has fascinated composers across time, the new work weaving together operatic arias with songs by some of the greats of rock and roll who died too soon.
In a unique twist we paired some dramatic operatic moments with music from pop culture icons who had passed way before their time – Amy Winehouse, Kurt Cobain and Billie Holiday, just to name a few. While tongue-in-cheek in its approach the show also had some very beautiful and poignant moments.
Our team of five musicians and three crew took the show to 17 towns across the beautiful state of Queensland. We had an overwhelmingly positive reception from our regional audiences, and I felt so lucky to travel to many places that even as a proud Queenslander, I had never been before.
For my 'death scene' in Songs to Die For I performed Verdi's 'Addio del passato' from La traviata – a piece that I now proudly perform for Opera Queensland's An Aria A Day. I loved singing this song every night as part of the regional tour. After a year of it sitting on the shelf of my repertoire, I recently revisited this lovely piece as part of my coaching for Opera Queensland's Young Artist Program with the wonderful Narelle French, Opera Queensland's Head of Music. During our coaching session we looked to find what new things were still hiding within this beautiful song. It's like saying hello to an old friend.
From Opera Queensland's coaching rooms at the Queensland Conservatorium Griffith University, I would like to share this behind the scenes look after working again on this piece. I am so grateful to be the Opera Queensland Young Artist for 2020 and all the opportunities that have been afforded to me this year.
(Image above L-R) Trevor Jones, Jason Barry-Smith, Jessica Low, Rebecca Cassidy and Scott Saunders on tour for Opera Queensland's Songs to Die For.