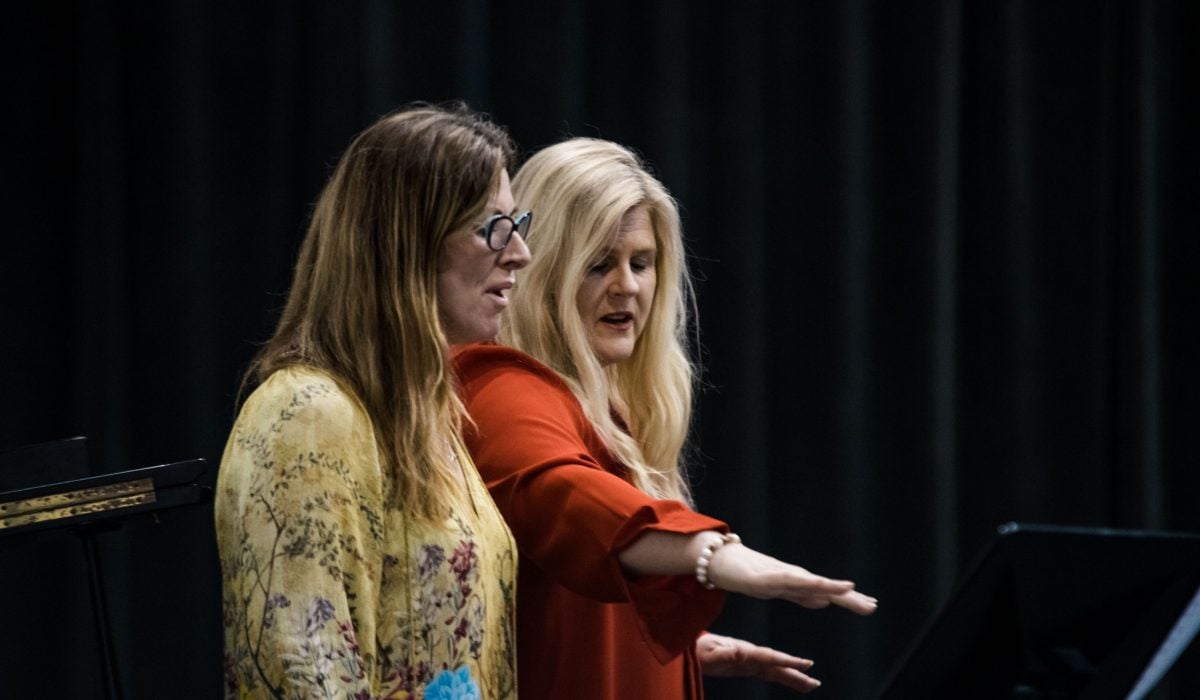 7th April, 2021
What to expect from our Adult Workshops
Singer and actor Harriet Shari Hughes recently participated in our Adult Vocal Workshops to prepare for an upcoming performance. We spoke to Harriet about her advice for other singers looking to participate in these unique learning opportunity.
What would you say to encourage other participants to come and sing with Opera Queensland in our Vocal Workshops?
Don't doubt yourself or think you are not talented or good enough. Everyone is unique with their own gifts and the lovely mixture of participants are non-judgmental but reassuring and encouraging. Kindred spirits just wanting to sing.
Opera Queensland's vocal workshops are a lovely way to make opera accessible. It makes it real and makes one feel a part of something you are passionate about. A belonging together, united by the love of music and singing. Participants also gain an appreciation of those who dedicate their lives to this career.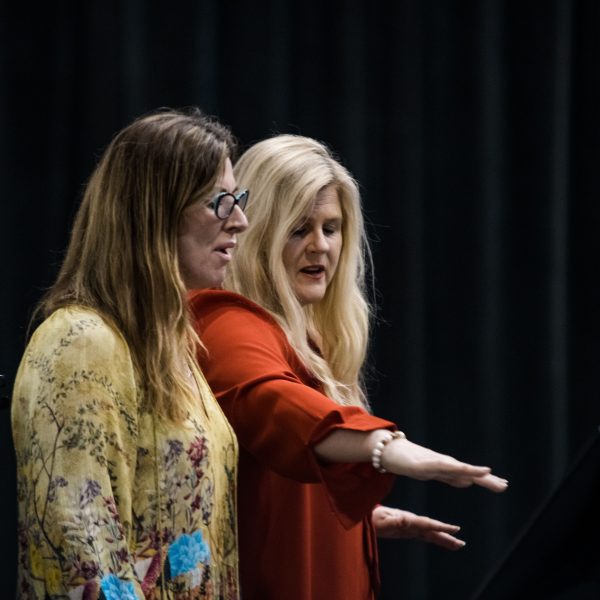 Above: Harriet (left) with workshop facilitator Susan Ellis. Photo Jade Ferguson.
How can participants best prepare for the workshops?
Prepare by knowing where you're going, how to get there, where best to park, etc. so you can feel relaxed when you arrive. Also, have a piece rehearsed so you can make the most out of your one-on-one time with the facilitator.
Always remember to psych yourself up positively. The first time I thought I was going to make a fool of myself. That was not the case as I was made to feel comfortable and inspired by all. I was encouraged and felt reassured.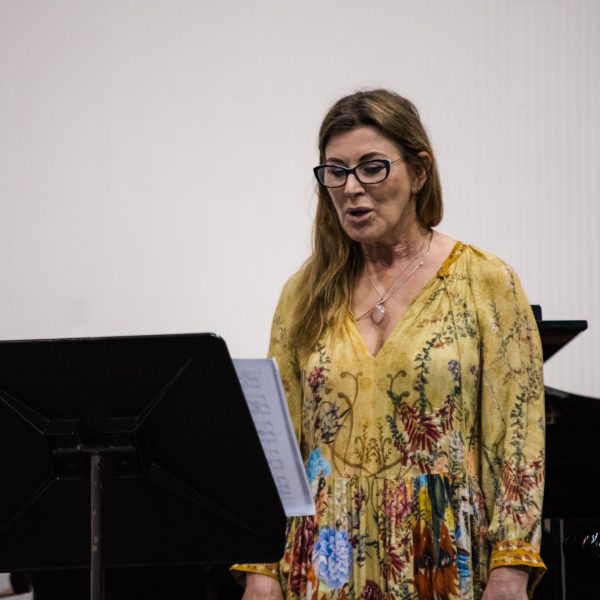 Photo Jade Ferguson
How have you been able to apply what you learnt in the workshops to your performances with other companies? How can Opera Queensland's workshops help your prepare for other performances or auditions?
My last two theatre roles have not included singing, but the discussions of character analysis and development can be used in all genres of performing.
In the workshops we discuss what makes or breaks a performance in terms of delivery and interpretation of the character via voice, vocal technique and movement, and the importance of the heart and soul of a piece of repertoire and how it sits within a production.
How does singing make you feel?
Singing makes me feel free. Free to purge, free to feel different emotions, free to lose myself in a character, free to release emotions including despair, happiness, elation, love. These are natural emotions that we should be allowed to express, in moderation depending on circumstance of course. Singing is freedom, a portal of expression in a controlled world.
Opera Queensland Adult Vocal workshops provide participants with three-hours tuition by our specialist facilitators. Workshops are suitable for all voice types and levels of experience. Maximum 12 participants.
Suitable for singers aged 18 years and over and for Teacher Professional Development and may contribute to Recognised Prior Learning. Check with your education institution or employer. Adult Vocal Workshops $120 per person per workshops.
Classical Workshop
28 September 6.00PM
Contemporary Workshop
30 September 6.00PM