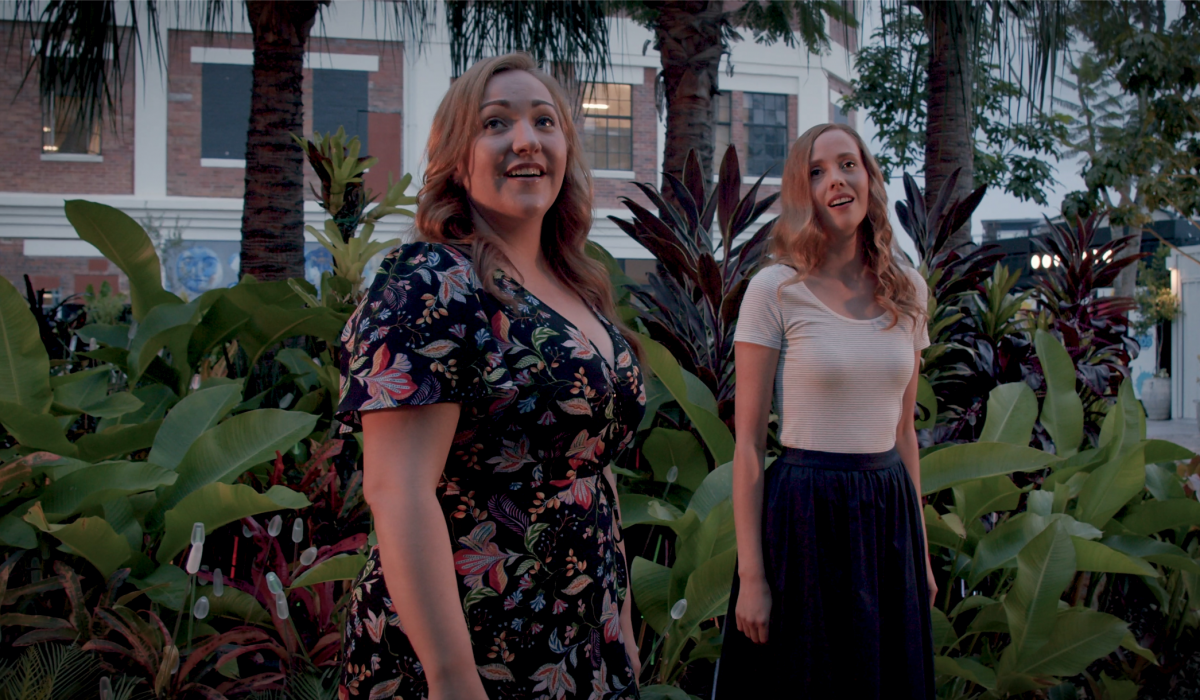 21st May, 2020
Get to know our 2020 Young Artist Rebecca Cassidy
Opera Queensland's Young Artist Program supports and nurtures future generations of talented performers such as 2020 Young Artist, Rebecca Cassidy. 
Get To Know Our 2020 Young Artist, Rebecca Cassidy
Opera Queensland's Young Artist Program supports and nurtures future generations of talented performers such as 2020 Young Artist, Rebecca Cassidy.
Originally from Townsville, Rebecca moved to Brisbane in 2008 to follow her passion and study music at Queensland Conservatorium Griffith University (QCGU).
Rebecca says being a professional opera singer is something she has dreamed of since she first fell in love with opera at a young age.
"I was already very musical and loved singing and playing music when my parents took me to see a touring production of Carmen in Townville while I was still in primary school," Rebecca says.
"I remember being instantly and completely affected by the entire opera experience. I was overwhelmed by how beautiful the singing was and how beautiful the singers were but most of all, I remember being completely devastated by the ending when Carmen died.
"As a child you are surrounded by fairytales that always end with 'happily ever after'. Carmen didn't have a fairytale ending and that had a profound impact on me."
Rebecca admits her parents were probably a little concerned by how much she fixated on the opera at the time, but she was captivated and knew then and there that she wanted to become an opera singer.
"It was the music, it was how beautiful the performance was, it was the sadness of the story, it was the realness of it all. From that moment on, I was hooked."
Fast-forward a few years and Rebecca has completed her Bachelor of Music and has spent the last three years performing in opera and on the concert hall stage.
And she couldn't be more excited about being named Opera Queensland's 2020 Young Artist.
"Being included in the Young Artist Program is by far the most important thing that has happened to me in my operatic career, and in my life," Rebecca says.
"The thing about being an opera singer is there is no step-by-step guide for a professional opera career. You can train for years and put in so much hard work and there are still no guarantees.
"That's why Young Artist Programs are so amazing. They take a young singer who is on the cusp of a professional career and give them the opportunity to work inside an opera company, to grow as an artist, and build the connections that are so important to their long-term career."
Recognised in the industry as vibrant, iconic and highly sought-after specialist training opportunities, each Young Artist Program is shaped by the company that offers it. Programs can range from short summer intensive courses through to fully staffed departments such as the renowned Metropolitan Opera's Lindemann Young Artist Development Program and Royal Opera's Jette Parker Young Artist Programme.
The Opera Queensland Young Artist Program has been re-ignited in 2020 under the vision of Head of Music, Narelle French and Artistic Director Patrick Nolan.
As Opera Queensland's 2020 Young Artist, Rebecca will receive specialised music, language and stagecraft tuition. She will also perform in concerts, at community and corporate engagement events and most significantly, Rebecca will understudy the role of Isolde in our production of Tristan und Isolde.
While COVID-19 restrictions have created some challenges for Rebecca's start in the Program, she isn't letting the uncertainty dampen her enthusiasm.
"I might experience a few twists and turns in my journey in the Program this year, but when I signed up for life as an opera singer, I knew the path was going to have its ups and downs.
And however this year plays out, I know it will all be worth every second."
Two of Rebecca's recent performances were recorded as part of A Weekend with Opera Queensland.
Filmed in partnership with of one of Opera Queensland's corporate partners, West Village, these performances are an example of one of the many opportunities that can arise from being on a Young Artist Program.
Opera Queensland hopes to extend its Young Artist Program in 2021 and beyond to support more singers across each year, as well as associated artists such as directors, composers and designers.
ann