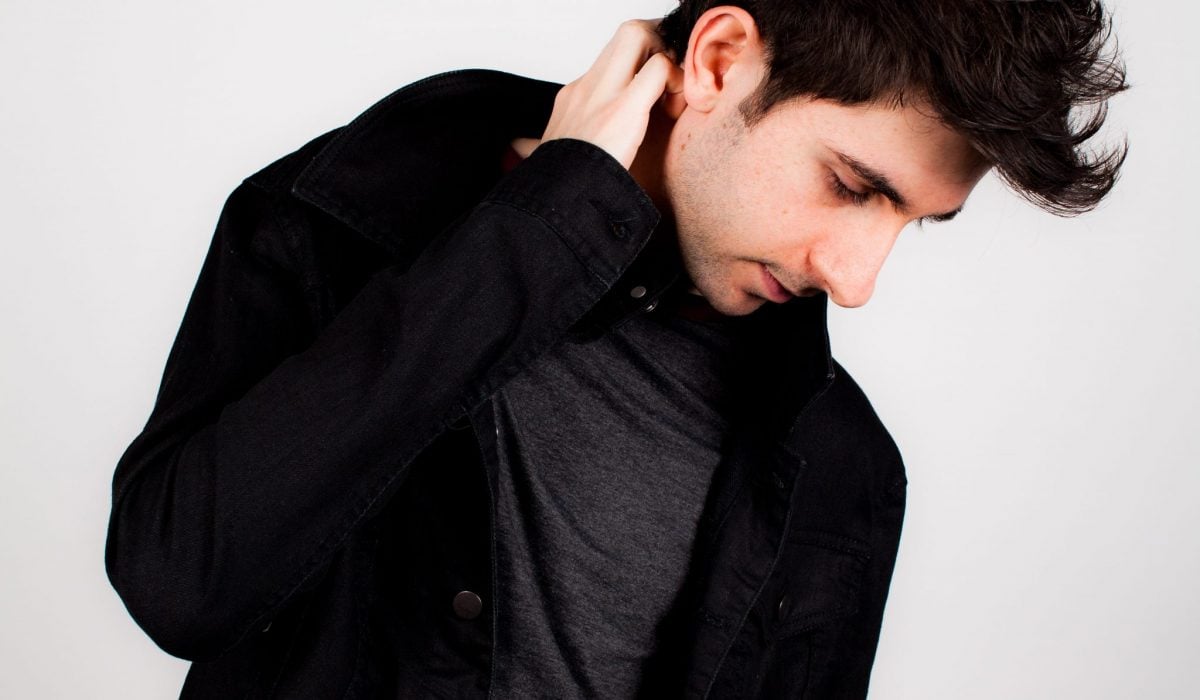 25th November, 2021
A Poet's Love – A note from Alex Raineri
Alex Raineri, Artistic Director of Brisbane Music Festival, shares his thoughts on the upcoming recital, A Poet's Love
It would be negligent of us to present a song recital without including the music of Franz Schubert. In many ways the pioneer of the art song genre, Schubert's vast oeuvre includes over 600 vocal works. In programming this recital with Sarah Crane and Shaun Brown, we wanted to feature two major romantic song cycles but also wanted to open the performance with a short offering that featured all three of us. An obvious choice was Schubert's hauntingly beautiful Ständchen, masterfully arranged for two voices by Opera Queensland's Narelle French. This is followed by a solo piano offering, Liszt's transcription of my personal favourite Schubert Lied, Gretchen am Spinnrade.
Gustav Mahler's Rückert-Lieder are a collection of five songs composed in 1901-02, settings of poems by Friedrich Rückert. More often performed for voice and orchestra, the reduction for piano accompaniment allows for similar dramatic impact but also provides a platform for more detailed introspection and analysis of subtle colourations. Performance traditions of this work allow for performers to select their own order of the songs. Sarah and I commence with the most fleeting and virtuosic of the cycle, Blicke mir nicht in die Lieder. An undeniably odd poem in which the protagonist requests privacy (presumably from a romantic interest) in her weaving of songs, and likens the desire for no audience to the way in which bees do not permit watchers while building their honeycomb. The piano accompaniment buzzes over a light melody, the music is over almost as soon as it begins. In the second song, Ich atmet' einen linden Duft, the protagonist's significant other has collected a sprig from the linden tree, producing a waft of "love's gentle
scent". The music aromatically glides into being as if it has been playing eternally, an arrestingly beautiful and timeless song with a simple message. Um Mitternacht is the most substantial of the Rückert-Lieder and as a centrepiece of the cycle provides a deep gravitas almost unmatched by any other music of this nature. In this poem, the protagonist shifts perspective from the inner world to the outer. Initially a deeply reflective meditation on inner unrest, the sentiment swiftly transitions into more epic territory – "At midnight I fought the battle of humanity". The poem uses 'midnight' as a pendulum device for instigating narrative motion. Liebst du um Schönheit returns to honest, romantic territory. It muses upon the transcendental nature of love. The music oscillates between varying metrical divisions of the bar, giving the song a sense of floating through time. The final song of the cycle Ich bin der Welt abhanden gekommen departs from musings of love and shifts to a truly transcendent, incorporeal plane. Rückert's poem embodies the artist's utopian sentiment, a world in which even if in reality the protagonist should die, music above all else is the ultimate 'love' – "I live alone in my heaven, in my love, in my song". There are no words to describe the musical perfection of Mahler's setting of this poem, I hope this music strikes you as deeply as it does us.
Composed in 1840, Robert Schumann's sixteen-part Dichterliebe is the best-known of Schumann's song cycles and sets poetry of Heinrich Heine. It can be extremely strange and perhaps a little uncomfortable reading prose of a deep, honest, romantic nature, as is the language and sentiment of Heine's poetic discourse. Perhaps our contemporary sensibilities are so tempered by those of restraint, political-correctness, and hyper-sensitivity that such purity of emotion and honest outpouring of romantic sentiments feels insincere, narcissistic and inappropriate. If I may boldly suggest that as listeners, you consider Heine's words as a manifesto against toxic masculinity. The protagonist throughout the entire song cycle is extremely self-aware, at times neurotic, but always in honest pursuit of a sincere and meaningful connection of souls. Dichterliebe was composed in a creative surge in 1840 where Schumann produced lore than 130 lied. In this same year he married Clara Wieck so perhaps Schumann's personal life at the time bore particular resonances to Heine's poetry. The overriding narrative of the cycle tells the story of a clumsy poet-knight. The knight visits a fantasy land with his fairy bride only by night, suffering through each daytime without her. The poet-knight protagonist speaks wholly from his own perspective, drawing us into his inner world where he rejoices in the subtlety of love and engages with the anxiety of betrayal.
These perspectives are entirely my own. I invite you to embrace the magic of the beautifully abstract art form that is classical art music and construct your own uniquely individual listening-narrative from this music.