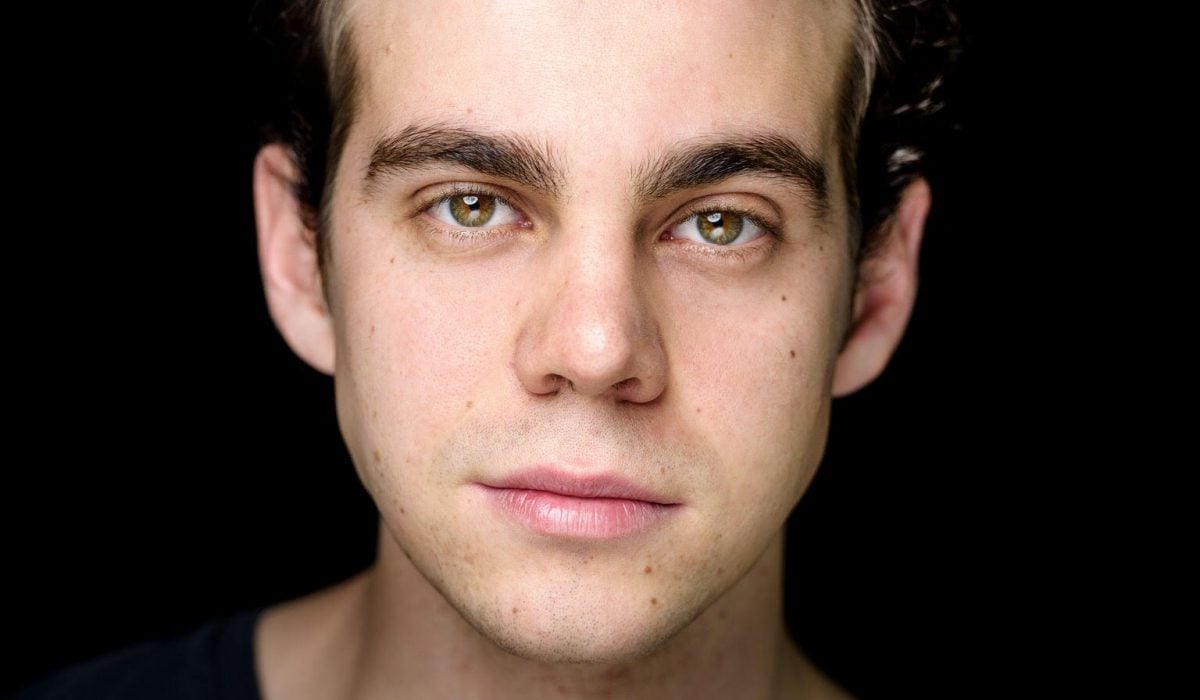 17th August, 2021
An interview with Jonathan Hickey
Well-known to audience across regional Queensland from his lead in Are You Lonesome Tonight, Jonathan Hickey is currently touring a little closer to home with Opera Queensland and shake & stir's schools shows, The Frog Prince and La bohème. We spoke to Jonathan about life on the road and introducing young audiences to opera and musical theatre.
The Frog Prince can be considered a "jukebox opera". Could you please tell us about the story in 100 words of fewer?
Well, Reagan the Really Regal turns Prince Gilbert Gravy into a frog due to his selfish and wasteful ways. In order to reverse the spell, Gilbert must teach someone as selfish and wasteful as he is the importance of taking care of the environment. Juniper is a spoilt 11-year-old princess who drops her new iPhone down the drain. Prince Gilbert sees this as his opportunity to have the spell reversed so he takes Juniper on a journey through the drain under the guise of helping her find her phone, teaching her an important lesson about the 'Three R's' – reduce, reuse and recycle – along the way.
And what about La bohème?
We have stayed quite faithful to Pucinni for this one. Set in Melbourne during a non-descript pandemic, two best mates Marco and Rudy move from regional Queensland to Victoria to pursue a career in the arts. While struggling to pay rent, Rudy meets his neighbour Mimi and they fall madly in love. Their relationship struggles when Rudy finds out about Mimi's health issues. He can't stand the sight of her being unwell, so he decides to break up and move back to Queensland all while Marco is having his own relationship issues troubles and trying to forge a career in Melbourne. Ah, the bohemian life!
Is there a part of either production the is particularly difficult to perform?
I play a total of six characters in The Frog Prince. Each have their own whacky personalities and character traits so it's a lot of fun jumping into each character. The costume changes are a challenge but as the tour progresses, they're getting smoother every day. Apart from that it's just great to be back performing in schools for students. They are always a very honest and engaged audience. Every show is different and has its own challenges so that keeps us on our toes.
What does a day one the road with Opera Queensland's schools show look like?
Once we arrive each morning at a school, we check in and then unpack and set up the set. We're getting this down to a fine art! We will then do two to three shows back-to-back depending on the size of the school and age of the students. For the first few performances we did on this tour we weren't quite as proficient, and we were having some tech difficulties with the AV presentation. It made way for some very funny moments of improvisation!
What do you hope young audiences will take away from the production?
The Frog Prince has a very strong message about recycling and our responsibility to look after the environment. I hope students go away with a clearer understanding on how to recycle and take better care of the planet and their environmental impact.
Why should teachers book these productions to be performed at their school?
Both productions are fun and educational. They are engaging and the music is beautiful. It's really important to introduce kids to theatre and music at a young age, especially opera. For many of the kids we perform to, especially in regional Queensland, this is the first time they have seen a live show, let alone an opera. So it's awesome they get to see these works for their first time.