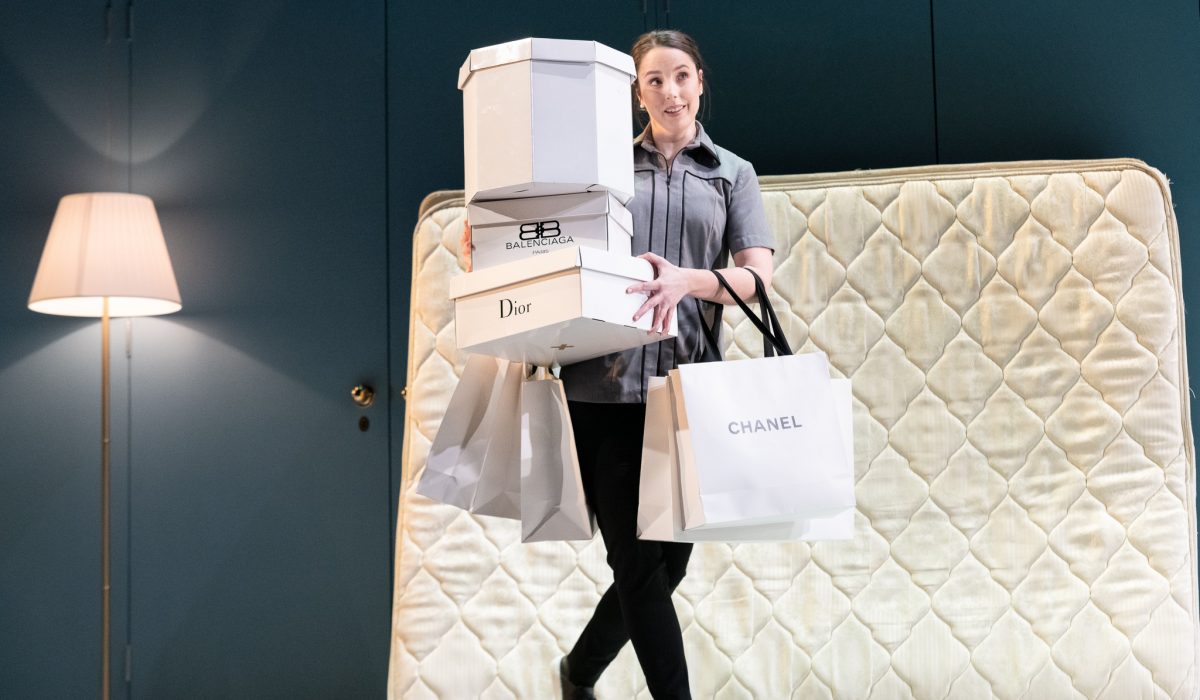 29th June, 2021
Katie Stenzel is Susanna
Katie Stenzel will sing the role of Susanna as our alternate cast on Wednesday 21 July and the matinee performance on Saturday 24 July. We spoke with the soprano to learn a little more about the relationship between Susanna and her 'dysfunctional' family.
How would you describe Susanna and her character throughout The Marriage of Figaro?
Susanna is the glue that keeps this weird and dysfunctional "family" together. She is always striving to be one step ahead to overcome the many obstacles that are thrown her way during the course of the opera.
She reminds me a bit of Joan Holloway from Mad Men. She's intelligent, quick-witted, and pragmatic. She might be in a serving role towards other characters, but she could run rings around any of them.
I also love that while she is the smartest person in the room, she manages to keep her integrity despite sometimes desperate situations.
By the end, she's like most brides; happy to sit down with her new husband and put her feet up!
What is your favourite part of the opera?
I really enjoy the times that Susanna and the Countess sing together (beginning of Act 2 and towards the end of Act 3), as Susanna genuinely cares for her, and helps her to rebuild the courage she has lost.
Susanna and the Countess are a couple of gal pals who are each other's closest confidants.
Which of the arias you perform resonates most with you?
I can't help but adore Susanna's aria, "Deh vieni, non tardar".
Not only is it exquisite in a musical sense, but it also taps into that feeling of excitement and anticipation; she knows that her true love is watching her and she wants him to know how she feels. It's the most perfect flirtation.
How would you describe the costume and set design?
It's incredibly unique with some absolutely show stopping pieces. I really enjoy the blend of the modern with the fantastical.
What do you do to relax? Any backstage rituals?
At the moment I'm a podcast fiend! The Daily from The New York Times, Mamamia Outloud, ABC Conversations etc. I love listening to podcasts while walking my dog of a morning. I will always get to the theatre early before a show so there's plenty of time for some decent yoga stretches and an immensely large cup of tea before the joyous chaos begins!
The Marriage of Figaro plays QPAC's Playhouse 15 – 31 July.
BOOK NOW