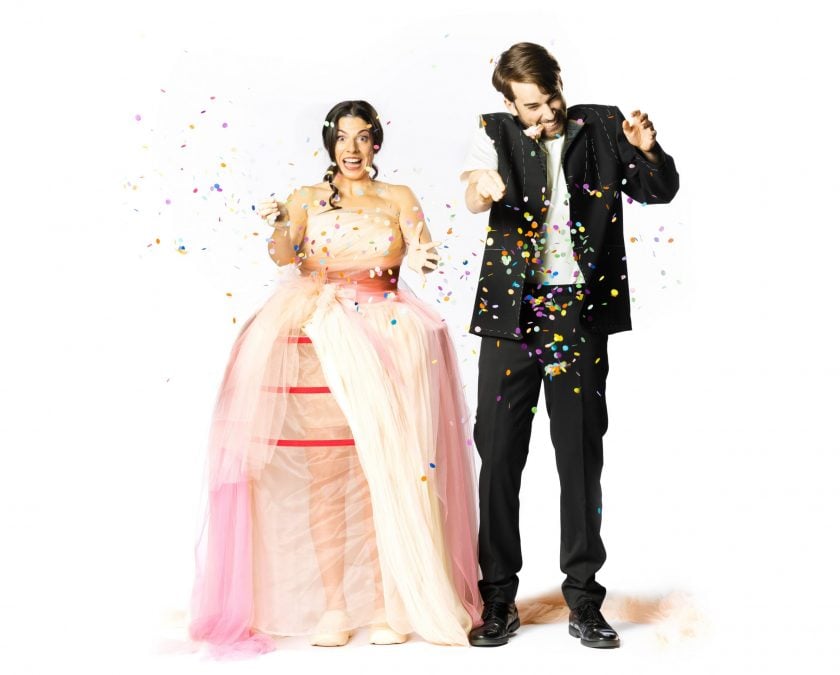 15 - 31 July 2021
Performance

The Marriage of Figaro

Event Passed
It's Figaro and Susanna's wedding day but their boss, the Count, has other ideas, he too wants Susanna.
And so begins one of the greatest love stories ever told. This is the opera that changed the direction of the art form. When it premiered in 1786 audiences were intrigued as they watched real people wrestling with feelings of desire, betrayal, remorse, unbridled lust… Feelings they knew well themselves.
The original title of the opera translates as, "Figaro's Wedding or the Mad Day", and from the first downbeat of the music, utter chaos unfolds with lusty boys dressed as girls, drunken gardeners, solicitous lawyers, mothers discovering long lost sons, forlorn wives, cheeky bridesmaids and…
At the centre is Susanna, coolly and brilliantly navigating the mayhem, ably supported by her husband to be. This production sets the story in a time where what was understood as power is crumbling as a new world emerges. It could be 1786 or is it 2021?
Conductor DANE LAM
Director PATRICK NOLAN
Designer MARG HORWELL
Lighting BERNIE TAN-HAYES
Choreographer ELISE MAY
Associate Director HEATHER FAIRBAIRN
Figaro JEREMY KLEEMAN / TIMOTHY NEWTON*
Susanna SOFIA TRONCOSO / KATIE STENZEL*
Count Almaviva JOSÉ CARBÓ / SHAUN BROWN*
Countess Almaviva EVA KONG / LEANNE KENNEALLY*
Cherubino XENIA PUSKARZ THOMAS
Marcellina HAYLEY SUGARS
Doctor Bartolo JUD ARTHUR
Don Basilio BRADLEY DALEY
Antonio SAMUEL PIPER
Barbarina IRENA LYSIUK
QUEENSLAND SYMPHONY ORCHESTRA
OPERA QUEENSLAND CHORUS
*An alternative cast will perform some roles for select performances including Wednesday 21 July and the matinee performance on Saturday 24 July.
In the event a performance is cancelled due to Covid-19, patrons will be offered a full refund.