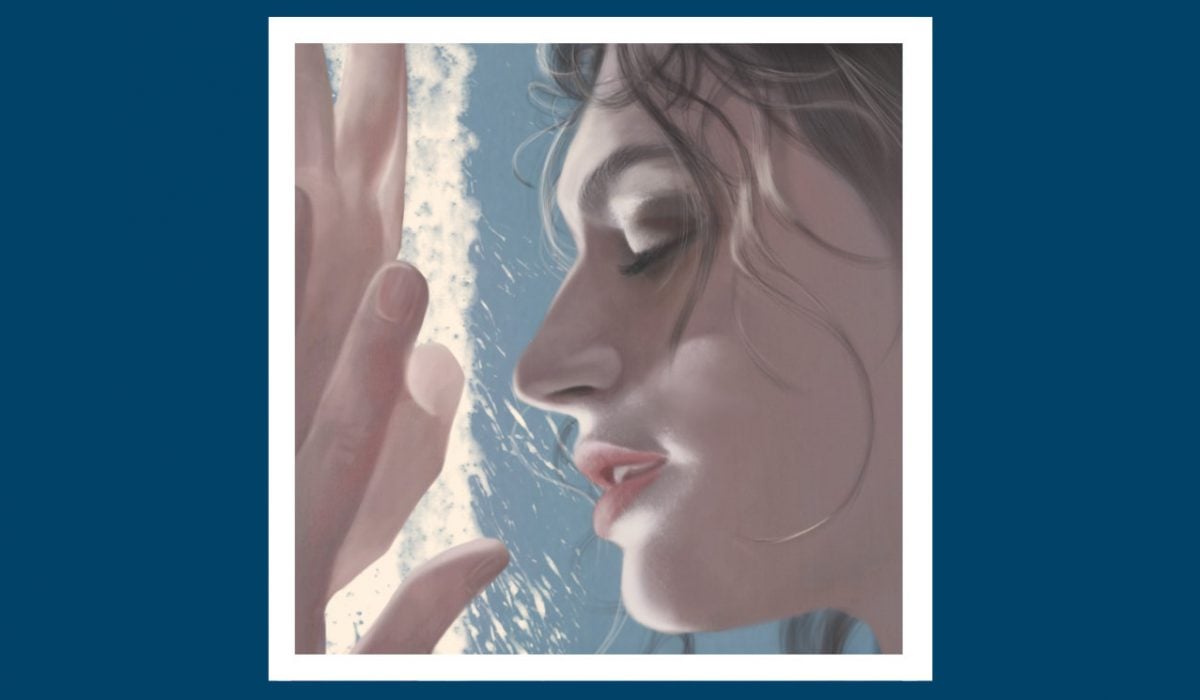 16th November, 2021
Opera Queensland Reveals Season 2022
Opera Queensland raises its voice and makes an impact with an inspiring 2022 season
Opera Queensland uses the power of voice to tell contemporary stories, reveal old works in original ways and grow audiences with an innovative program of entirely new productions across Season 2022.
Following the success of its 2021 season, Opera Queensland launches an inspiring program featuring three new main stage productions, an expanded Studio Series, a regional tour and the return of the Festival of Outback Opera.
Opera Queensland launches its main stage season with the new production, The Sopranos, which looks at how women were represented in opera over the centuries.
Following this is Verdi's La Traviata, regarded by many as one of the greatest operas of all time, and the final performance of the season is a double-bill of a new Australian work, The Call by Connor D'Netto, Kate Miller-Heidke and Kier Nuttall and Poulenc's The Human Voice (La Voix Humaine).
Opera Queensland CEO & Artistic Director Patrick Nolan said Season 2022 continued the company's commitment to be an advocate and innovator for the arts and artists in Queensland and nationally.
"Opera tells stories in ways no other art form can. It invites us to encounter and explore alternate ways of being. It amplifies our experience of the world. We want our work to inspire people to think and feel emotions they can't encounter anywhere else. This is at the heart of our 2022 Season." Nolan said.
Women are strongly represented across the new season.
"We are telling stories with heroic women at their centre, created with female directors, conductors, singers and artists.
"Again in 2022, we are developing the art form with new Australian works and giving some of Australia's most talented artists the opportunity to bring their work to audiences across the state."
Minister for the Arts Leeanne Enoch said the Queensland Government was supporting Opera Queensland in 2022 with an additional investment of $500,000.
"As Opera Queensland takes the stage for another amazing season, this additional funding will provide a foundation for the company to employ more local artists and strengthen its new partnerships and innovative regional initiatives," Minister Enoch said.
"Our investment will enable Opera Queensland to present the 2022 Festival of Outback Opera in Winton, Longreach, Barcaldine, Blackall and Windorah, along with a newly commissioned main stage production in Brisbane which will employ around 90 Queensland-based artists and arts workers.
"This will see Opera Queensland present quality arts experiences throughout the state, showcase Queensland artists and deliver great outcomes for regional communities."
Season 2022 opens in QPAC Concert Hall with The Sopranos, a newly commissioned work by leading poet and writer Sarah Holland-Batt playing 29 March to 2 April 2022.
Covering the trajectory of opera from its beginnings in Florence to the present day, The Sopranos is brought to life by some of Australia's finest opera singers accompanied by the renowned Opera Queensland chorus.
"Sarah's crafted a performance of great humanity, examining the dynamics of power and the ever-changing role of women in opera," Nolan said.
The Sopranos features a large cast and chorus, engaging more than 90 Queensland-based artists and arts workers.
Audiences captivated by 2021's runaway hit, Are You Lonesome Tonight, will be thrilled to hear Opera Queensland is touring The Sopranos to regional communities throughout 2022.
The second main stage production for Season 2022 is a new production of Verdi's La Traviata, directed by Sarah Giles (Lorelei) in QPAC's Lyric Theatre from 14 – 23 July 2022.
The most performed opera in the world, La Traviata is a vivid drama telling the story of courtesan Violetta who falls in love with a man society deems she is not allowed to have. Director, Sarah Giles, renowned for her highly original interpretations of the classics, promises to bring the story to life in all its tragic beauty.
Acclaimed Australian soprano, Lorina Gore, will sing the role of Violetta, with rising star Kang Wang as her lover, Alfredo and Jose Carbo as his father, Germont.
To round out the year, Opera Queensland presents a double-bill in collaboration with Brisbane Festival 2022, presenting The Call and The Human Voice from 20 – 24 September 2022.
The Call is a one-woman production based on a true story first told at The Moth, starring Ali McGregor (Lorelei), and composed by Connor D'Netto working with Kate Miller-Heidke and Keir Nuttall.
It tells the story of a woman left with nothing other than a phone number. Will the call she makes change her destiny?
"In a world that needs stories of hope and love more than ever, this beautiful new work shows how a single act of kindness can transform an entire life," Nolan said.
Created in the 20th century by French composer, Francis Poulenc, The Human Voice (La Voix Humaine), starring Alexandra Flood in another powerhouse solo soprano performance, is the perfect companion piece to The Call.
"The Human Voice recounts another story about a woman making a phone call that will also change her life. This time the call is to her ex-lover and the outcome is tragic but once again we encounter an emotional world of remarkable beauty and tenderness." Nolan said.
Opera Queensland partners with Andrew McKinnon to present two special one-night-only performances at QPAC's Concert Hall in 2022, showcasing the immense talent of tenor Joseph Calleja on 3 November and the acclaimed baritone Teddy Tahu Rhodes with pianist and conductor Guy Noble in Teddy Tahu Rhodes and Guy Noble on 22 May.
The successful Opera Queensland Studio Series returns and expands in 2022 with leading singers across opera and contemporary music performing intimate recitals in the Opera Queensland Studio and surprising venues throughout Brisbane.
"Singers in this year's Studio Series include Kanen Breen, Mariana Hong, Marcus Corowa and Jess Hitchcock whose repertoire spans a rich variety of musical genres, bringing people closer to the art of singing," Nolan said.
Studio Series recitals encompass Friday evening and Saturday matinee performances from February to November.
The Festival of Outback Opera returns in May 2022, following its overwhelming success this year and includes two gala concerts under the stars at Longreach and Winton, performances of The Sopranos, pop-up concerts and other community activations.
Opera Queensland's highly regarded schools' program also tours in 2022 with productions of The Frog Prince and La bohème playing to primary and secondary schools across the state. The two productions, presented in partnership with shake & stir theatre co., will play for a limited season in Brisbane during the September school holidays.
Sing Sing Sing, the monthly community singalong that nurtures a love of learning songs, returns to the Emporium Hotel South Bank Piano Bar again in 2022. Book early, as sessions sell out fast.
Subscriptions to Opera Queensland's Season 2022 are available from Monday 15 November.
Subscribers receive a 20 per cent discount when purchasing tickets to four or more performances and a 15 per cent discount when purchasing tickets to three performances.
View Opera Queensland's full Season 2022 program and purchase subscription packages and tickets at oq.com.au from Monday 15 November at 9pm.
Opera Queensland delivers events within Queensland Health's COVID Safe framework. If a performance is cancelled due to COVID, patrons will be offered a full refund or the opportunity to transfer to a new date.
Opera Queensland acknowledges the First Peoples of the Lands across Queensland, upon which we perform. We pay our respects to all of Queensland's First Peoples, their ancestors and Elders, and to our shared future.