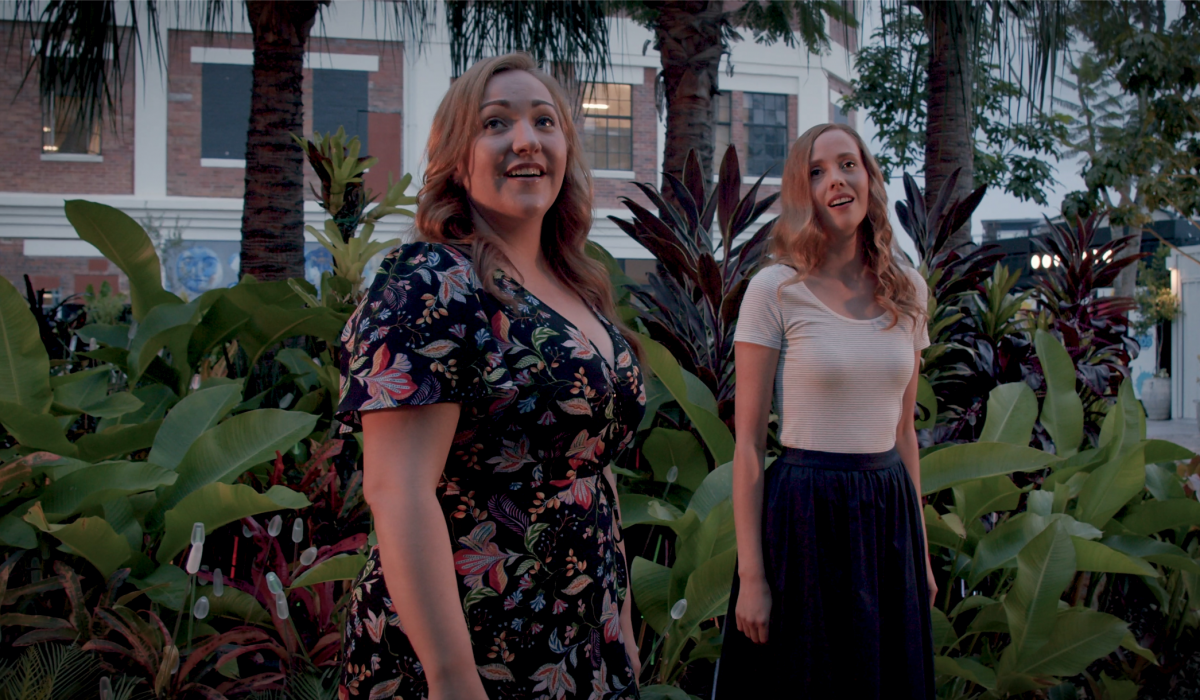 26th June, 2020
Opera Queensland's Young Artist Program
Opera Queensland has a long and proud history of nurturing emerging artists.
Opera Queensland's Young Artist Program
Jacqueline Dark, Kanen Breen, Kiandra Howarth and Shaun Brown are some of the many talented and successful singers who have participated in the Opera Queensland Young Artist Program.
After a period of inactivity, Opera Queensland Artistic Director, Patrick Nolan chose to reignite the program thanks to a generous bequest from Lois Schultz and June Wheeler.
'Lois and June were two visionary patrons, entrusting us to establish a professional development program for opera artists,' he said.
'The program will offer exceptional training and development activities including individual coaching, stagecraft technique, language tuition and involvement in main stage productions, community and corporate engagement events – opportunities young artists may not otherwise receive.'
Local, National and International Artists
Opera Queensland's Young Artist Program has taken many Queensland artists to careers on the world stage.
Professional singer and vocal coach Susan Ellis participated in Opera Queensland's Young Artist Program from 2006 to 2008 before performing principal roles for the company. Susan credits her time as a Young Artist as the perfect stepping stone from tertiary study to the main stage.
'When artists graduate from formal study, they are often far too young to take on principal roles, and it's not always clear what pathway they should take. The Opera Queensland's Young Artist Program filled that void for me,' she said.
'Being able to work with internationally acclaimed conductors and directors early in my career, and even just sitting in on closed rehearsals, was a transformative experience.  To hone my craft while being immersed in the daily happenings of a working opera company was incredibly enriching.'
Another alumnus of the program, Virgilio Marino has worked extensively as a freelance artist throughout Australia, the United States, New Zealand, Asia and Europe. In his time with Opera Queensland in 2006, he performed more than 30 concerts.
'My year as Opera Queensland's Young Artist helped me tremendously in expanding my repertoire and developing stamina, while learning to be flexible and adapt to new venues and challenges while on the road,' he said.
Like Virgilio, other former Young Artists have gone on to perform with many of the world's great companies including La Scala, the Royal Opera House, and the Paris Opera.
Queenslanders Kate Miller-Heidke, Hayley Sugars, Jade Moffatt are three local past Young Artists who gone on to have careers on the international stage.
After graduating from the Queensland Conservatorium of Music, Kate Miller-Heidke stepped into the role of Opera Queensland Young Artist in 2004. The award winning singer-songwriter has since performed with The Metropolitan Opera in New York, at Coachella one of the world's largest outdoor music festivals and Eurovision.
Hayley Sugars was a member of the Opera Queensland Young and Developing Artist Program from 2007 to 2009 and has enjoyed success in national competitions, including winning the German-Australian Opera Grant shortly after her time with Opera Queensland. This success resulted in contracts with the Hessisches Staatstheater Wiesbaden and the Landestheater Coburg.
Hayley made her recital debut with Opera Queensland in February this year and was the final artist to grace our stages before the Covid-19 pandemic led to our performances being cancelled.
Part of our Young and Developing Artist program in 2012, Jade Moffat now resides in London. The mezzo-soprano joined the Glyndebourne Festival Opera chorus for their 2019 summer season and toured extensively with Scottish Opera as a soloist for their Opera Highlights Tour across Scotland.
Another artist born and raised in Brisbane is Victoria Lambourn. Victoria is currently completing a PhD in Performance Science at the University of Melbourne, where she also teaches in the Master of Opera course. For Opera Queensland's An Aria A Day, Victoria performed the traditional folk song 'Dudarai' in both Kazakh and Mandarin.
Originally from Korea, Mariana Hong, (formerly known as Hyeseoung Kwon), graduated from Seoul's Han-Yang University with a Bachelor of Vocal Music, before studying in Milan. Mariana looks back on her time with Opera Queensland, almost 17 years ago, as one of the most rewarding times in her career.
'Language coaching with Teresa Desmarchelier and Elisabeth Pillgrab was about more than just language. They helped me give meaning to the words so I could bring them alive on the stage,' she recalls.
'I fondly remember masterclasses with Joshua Hecht, Graham Pushee, Jeffrey Black, and movement classes with Anna Sweeny. These mentors became my family and so willingly shared their knowledge with me, especially Narelle French, Opera Queensland's Head of Music.'
One of Australia's most respected and versatile pianists and musicians, Narelle French joined the company in 1999 where her roles have included Head of Music, Chorus Director and Director of the Young Artist Program. She has appeared as conductor, performer, arranger, librettist and translator, has co-created and performed for numerous touring productions, special events, concerts and workshop programs. Narelle has led the Opera Queensland Chorus for more than forty main stage productions, concerts and events.
'Working with our Young Artists and seeing them flourish and move into roles is incredibly rewarding. The future of opera in Queensland looks very bright and I am extremely proud to have worked with so many talented performers,' Narelle said.
Emerging Artists Beyond Singers
Away from the stage and principal roles, the Young Artist Program also looks to nurture the careers of other creatives in the industry.
Conductor Dane Lam, Opera Queensland Young Artist 2009, is the Principal Conductor and Artistic Director of China's Xi'an Symphony Orchestra. Acclaimed by Limelight Magazine as "one of the most talented young conductors Australia has produced", Dane recently conducted Opera Queensland's Orpheus & Eurydice.
Preserving the Future of Opera
So, what does the program look like in 2021 and beyond, in a time where the contribution the Arts makes to our lives is more important than ever?
We need your support to extend the program. We want to work with more singers each year and other associated artists such as directors, composers and designers.
Your investment in Opera Queensland's Young Artist Program will enable us to discover and support emerging artists, safeguarding the transformative power of opera for future generations.