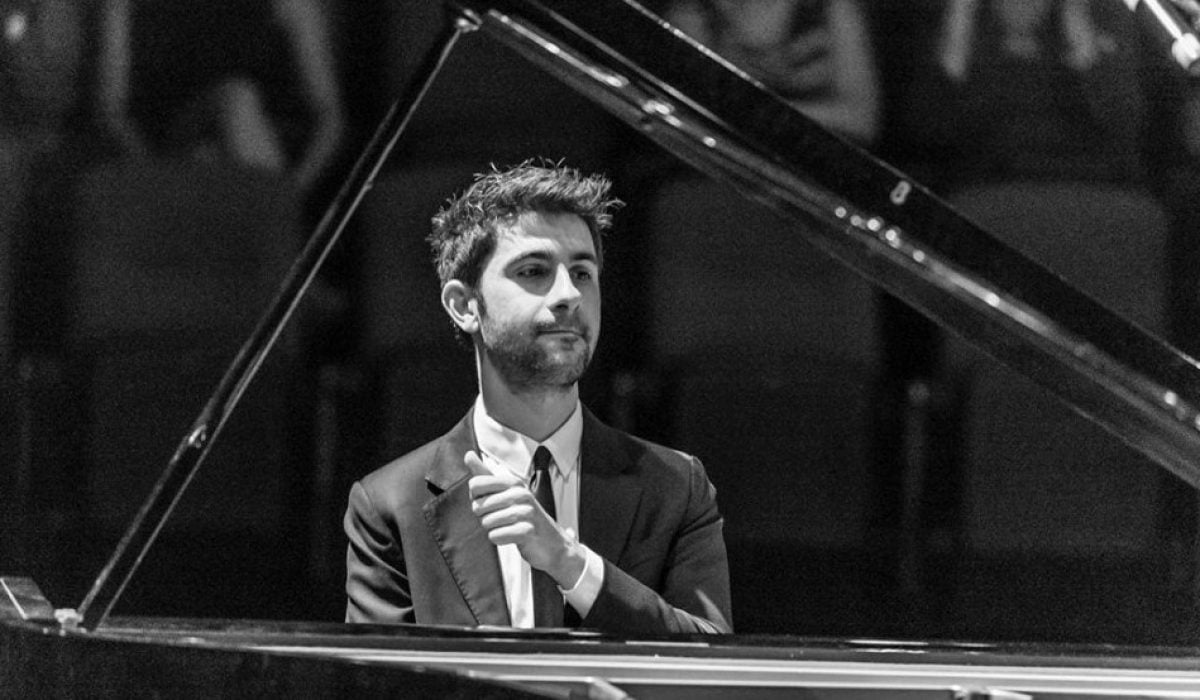 22nd July, 2022
Q+A with Alex Raineri
Pianist and producer Alex Raineri spoke to Opera Queensland in the lead up to our upcoming recitals My Favourite Things and Homegrown as part of the Brisbane Music Festival.
Can you give us some background on your musical journey to date?
Happily! I have been playing the piano since I was a small human (I started when I was four years of age). After several years of initial training, as a teenager I started to flirt with the idea of focussing my life on music. It didn't take much contemplation before the idea became a fire that burns brightly to this day.
My 'early career' phase overlapped with my student years. I began working professionally when I was 14, and now have fifteen years experience 'in the field'.
While I primarily identify as a 'piano player', over the past six-seven years my portfolio career has extended to directing and producing my own music festival (the Brisbane Music Festival). I also professionally work as a writer, radio presenter, educator, mentor, and work across various facets of arts management.
What has been your favourite part about working with these artists on the Opera Queensland Studio Series?
The Opera Queensland Studio Series is such a beautiful platform to share the intimacy of art song. It allows the stories embedded within the music and texts to speak in poetic and direct way. This year two recitals feature as part of Opera Queensland and Brisbane Music Festival's partnership, My Favourite Things (with Jessica Aszodi) and Homegrown (with Rebecca Cassidy).
Both Jess and Bec are extraordinary artists that I am so glad to be furthering my collaborative partnerships with. Part of the magic of meaningful artistic partnerships is that it is as much about collaborating as humans, as it is focussed on the music making.
The role of art is to hold up a mirror up to society and reflect aspects of humanity within a poetic and musical discourse. In this way, music can serve as a powerful vehicle for expression, empowerment, and change. The dimensions of these humanistic aspects of music making are best explored with collaborators who are also wonderful friends.
What makes the upcoming recitals with Jess and Bec different? How do their styles vary?
The two programs are extremely different.
My Favourite Things is a mix of cabaret, music theatre and contemporary art music.
Homegrown is a stunning collection of Australian art song, which is also a review of Australian female composers across the last century ranging from Miriam Hyde through to an exciting new commissioned work by Deborah Cheetham.
Despite their differences, both programs are meticulously curated to balance music that is accessible (works that come to you) with music that requires active, creative listening (music that requires you to come to it).
What is something audiences might not expect in these upcoming recital performances?
Audiences can definitely expect to hear incredible singing and engaging, masterful music. In My Favourite Things, there's some curiosities in store which include swinging cymbals, talcum powder, and my vocal debut (don't worry, it's brief). In Homegrown, I hope audiences will be intrigued by the incredible Australian poetry that is set to music across the various songs on the program.
Who would you recommend these performances to? 
Everyone! There's really something in here, in both shows, that will feel familiar and joyous. There are also things that won't be familiar but have so much to offer.
Thanks for your insights, Alex. Anything else you would like to add?
A big thank you to the team at Opera Queensland, and Patrick Nolan, for ongoing collaboration and partnership. It means so much for Brisbane Music Festival and me personally to be working for one of Queensland's leading arts organisations.
Tickets to My Favourite Things can be bought here.