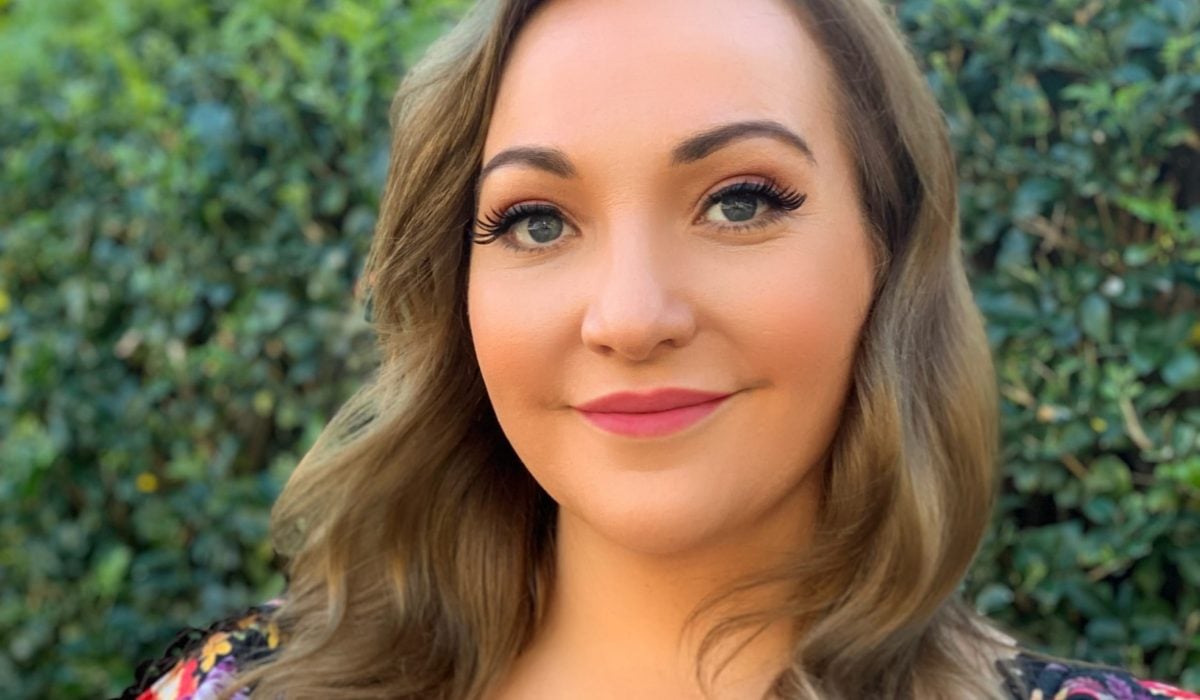 12th August, 2022
Rebecca Cassidy takes inspiration from her roots for Homegrown
Rebecca Cassidy shares her inspiration behind her Studio Series performance Homegrown, and why this performance is set to be a career highlight.
Tell us about musical journey to date?
I grew up in Townsville where I had a fantastic early music education, and I am so grateful to my music teachers early on who helped foster my love of music that has become my life's passion. I then studied at the Conservatorium of Music in Brisbane and then was lucky enough to be a Young Artist with Opera Queensland for two years, before getting to where we are today.
How has your opera background helped you transition into contemporary music?
I think having a good understanding and command of my vocal technique has helped me in trying different styles of music. My classical training has allowed me to be flexible in my sound and control the colours of tone in my voice.
I find it so exciting to try new things and this has definitely been a step outside my usual comfort zone!
What can people expect from your recital?
Audiences can expect beautiful music written by inspirational Australian female composers. There will be many pieces that I imagine most people have never heard before which is so exciting for me as a performer.
I feel truly honoured to be sharing the music of these Australian women. So much of our repertoire as opera singers is by European composers who died a long time ago. And while I love singing that repertoire, it is a treat to sing in English and to sing things written from an Australian perspective!
I think it is also a lovely experience as an audience member to hear a composition for the first time. There are many pieces in my recital that follow the themes of nature and motherhood and have a lovely calming and relaxing essence to them. I feel so amazing after I rehearse these pieces, they create this beautiful aura of peace. I think with so much going on around us right now, this will be a wonderful hour of musical oasis.
Having said that of course there will be a few big exciting dramatic moments – anyone who knows me, and my voice knows that I can't stay quiet for too long!
What was the inspiration behind your theme "Homegrown"?
After years of studying and singing the European classics, I set myself a personal challenge to see if I could become more educated about music from my own backyard. I soon found an absolute treasure trove of incredible music by Australian composers that Alex Raineri and I felt compelled to share!
Can you give us a taste of the recital repertoire?
We have some familiar classics, such as Eliza's Aria by Elena Kats-Chernin which will be a recognisable fan favourite of many.
We will also take a journey through early pioneers of Australian female composers such as Peggy Glanville-Hicks and Dulcie Holland who really paved the way.
We then have pieces written more recently by Linda Kouvaras and Lisa Cheney and a taste of home with a song by beloved Brisbane composer Betty Beath.
Finally, we have the amazing fortune of performing a world premiere by the incredible First Nations icon, Deborah Cheetham.
What are you most excited about for this performance?
I am very excited about the Premiere of Deborah's piece. It is always such a gift to sing something for the first time that has been written for you – it is a really special occasion. Especially when it is someone you have admired for a long time, which is certainly the case with me and Ms Cheetham! It's definitely a 'pinch me' moment and I am so excited!
I am also delighted to be singing a piece by Innisfail composer Rhonda Berry. I have a special relationship with Rhonda, having known her since I was young and always admiring her talent.
Anyone who knows me knows I am incredibly proud of where I come from and having a composer representing North Queensland was so important to me. Rhonda will be making the trip down with her daughter for the concert so that will make it extra special.
Tickets for Homegrown can be bought here