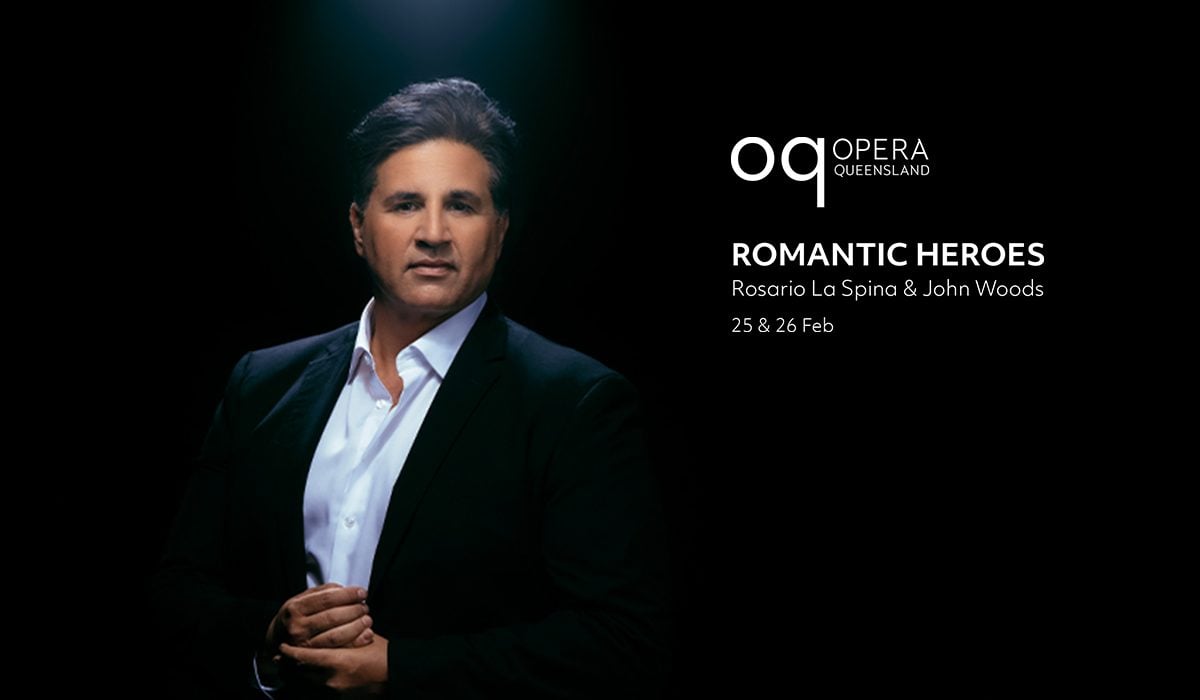 14th February, 2022
Romantic Heroes – What to expect
With Rosario La Spina & John Woods
What you can expect from the first recital of our Season 2022 Studio Series.
From the classical era onward, tenors have often played romantic leads in opera and tradition has long considered a suave and silky tenor to be the voice of Romance. 
In the first of our recitals for 2022, Rosario La Spina and John Woods take you on a romantic journey celebrating the heroes they have played and loved in their careers. 
Starting in the early Baroque era with 'Ombra Mai Fu' from Handel's Xerxes,  Rosario (tenor) and John (piano) will share their journey with these songs and how they have come to be so special to them. 
This performance is recommended for first time opera goers and experienced opera lovers alike. 
In a format that is best described as somewhere between a cabaret and a recital, throughout the performance, the artists will share heartwarming insights into the role each song has played in their careers and lives. 
The simplicity of the Studio Series sets it apart from many other performances. Stripping away the costumes and lavish sets of a main stage, the artists are free to connect with audiences in a deeper, more personal way. 
If you are new to opera, the Studio Series allows you to experience incredibly beautiful singing and music in a shorter and less formal production, with a narrative from the artists that will offer important context and background to the unfamiliar music and characters.  
For experienced opera lovers, you will appreciate an intimate performance from two of Australia's great artists, with personal and moving insights into their careers and personal lives that connect you to both the artist and the art form more deeply.  
This recital is not one to miss so book now to avoid missing out on seats. 
Click Event Below To Book