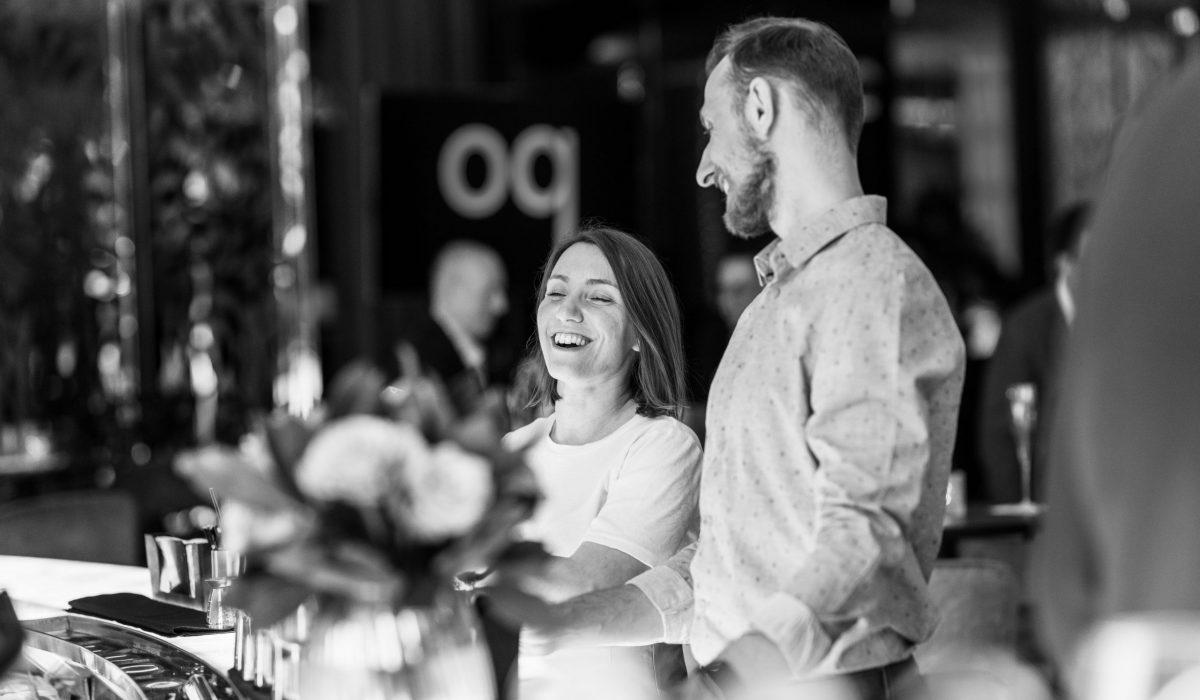 12th February, 2021
Sing Sing Sing has a new home at Emporium Hotel South Bank
A new Opera Queensland stage is set for 2021 and you are invited to step out of the audience and into the action as a part of Sing Sing Sing.
Opera Queensland's much-loved social sing-alongs will have a new home for 2021 at the Emporium Hotel South Bank.
In an extension of our existing partnership with the Emporium Hotel South Bank, Opera Queensland will hold Sing Sing Sing in the hotel's Piano Bar on the last Wednesday of each month, from February to November.
Opera Queensland Artistic Director & CEO Patrick Nolan said the new home and the monthly format would help grow the joy and connection within the Opera Queensland community.
"This year is Opera Queensland's fortieth anniversary and the more people we have singing together the happier our birthday celebrations will be," Mr Nolan said.
"Expanding into the Piano Bar means a lot to us and our community. We are looking forward to meeting every month in this charming space, connecting with friends and sharing in our love of song."
Jason Barry-Smith will lead many of the monthly events, working alongside a team of professional opera singers, trained teachers and musicians.
Mr Barry-Smith said he couldn't wait to kick off Sing Sing Sing in its new home.
"The luxurious Piano Bar is the perfect place to host Sing Sing Sing which is just as much about socialising as it is singing," Jason said.
"In between songs, you can grab a glass of wine, chat to your friends and even make some new friends."
Jason said you didn't have to be a great singer to enjoy Sing Sing Sing.
"Even if you have only ever sung in the shower or in the car, I think you will be surprised how great it feels to sing as part of a group, with professional opera singers and trained teachers and musicians to guide you every step of the way.
"For each Sing Sing Sing event, we select a number of songs to learn, some well-known, others gorgeous unknown jewels. We step through each piece line by line to practice before everyone joins in to sing them from start to finish.
"The energy and the camaraderie of the group creates an experience that is completely unique, and the singing always raises the roof."
Emporium Hotel South General Manager, John McIlwain said he was looking forward to offering a new experience for residents and guests.
"We are excited by collaborations that offer luxurious and exceptional experiences to our guests and the whole South Bank precinct," Mr McIlwain said.
"Sing Sing Sing will bring people together to create beautiful music in a beautiful space."
Mr McIlwain encouraged everyone to grab their music loving friends for a glass of bubbles and a night of singing.
"Sip, sing and socialise at the Piano Bar with us on the last Wednesday of the month."
Each event goes for an hour and guests will have exclusive use of the Piano Bar after the singalong to mix and mingle with the artists and other opera fans.
Opera Queensland's Sing Sing Sing kicks off at the Emporium Hotel South Bank Piano Bar on Wednesday 24 February at 6pm. Tickets are $38 and include a drink and light refreshment on arrival.