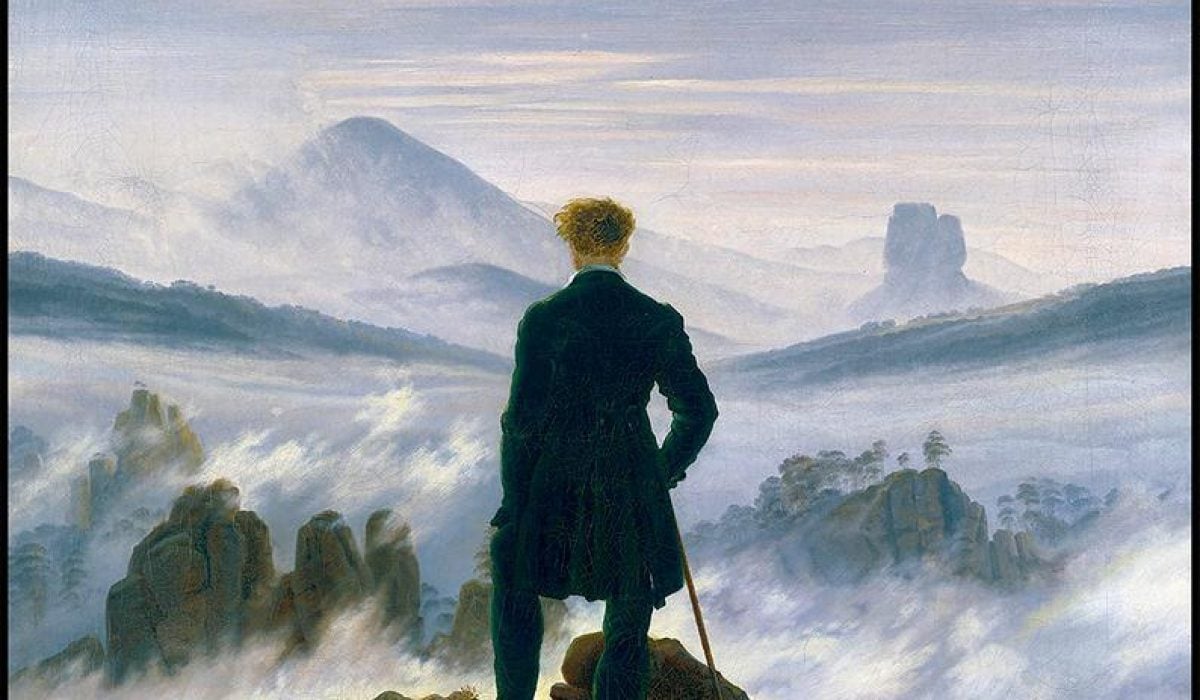 8th April, 2021
Learn More About 'Winterreise'
The Opera Queensland Studio Series continues in May with Franz Schubert's sublime, 'Winterreise', performed by acclaimed tenor Gregory Massingham and pianist Stephen Emmerson. Gregory shares more below on the origins of the work.
While poet Wilhelm Müller and composer Franz Schubert never met, in Müller's 17th century poetry, Schubert found the perfect prose by which to illustrate a visceral 'Winter Journey' as his own life neared its end.
In October 1815, the poet Müller wrote:
"I can neither play nor sing, yet when I write verses I sing and play after all. If I could produce the tunes, my songs would please better than they do now. But courage! A kindred soul may be found who will hear the tunes behind the words and give them back to me."
Müller died in 1827 before the publication of Schubert's settings of his poems entitled Winterreise, but the poet surely found the "kindred soul" he was seeking in Schubert.
Müller's poetry is often criticised for its overt romanticism and for the pervading gloominess of his subject, particularly evident in this collection of poems. Yet, they provided Schubert with the right material at the right time. He responded to these poems in a period when he knew his own life's journey was coming to a close, correcting the proofs for the cycle on his death bed. It also seems apt that he should choose the medium of song to express such profound feelings, an opportunity eschewed in the spring-like C major Symphony or the joyous String Quintet, both written around the same time as Winterreise.
We have the testimony of friends that the composition of the cycle deeply troubled him, Joseph von Spaun setting down the encounter some years after Schubert's death.
"For some time, Schubert appeared very upset and melancholy. When I asked him what was troubling him, he would only say, "Soon you will hear and understand". One day he said to me, "Come over to Schober's today and I will sing you a cycle of horrifying songs. I am anxious to know what you will say about them. They have cost me more effort than any of my other songs."
Schubert's subject in Winterreise is both personal and universal, probing much deeper than the failed love affair that prompts the departure in the first song. Thus, it can be a cathartic experience for those who experience the work, for the unnamed subject here is Everyman, a faceless but universal figure, tracing the tragic, yet ultimately heroic steps of our journey through life.
Gregory Massingham and Stephen Emmerson will perform Winterreise as part of our Studio Series in May. Their performance will be accompanied by artworks from the period, the majority by the German landscape painter, Caspar David Friedrich. The bleakness of his winter landscapes and the isolation of the wanderer within them offer a perfect visual representation of, and complement to, Schubert's musical vision.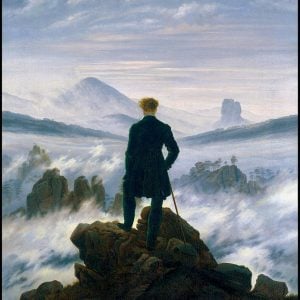 Above: Wanderer above the Sea of Fog (Wanderer above the Mist or Mountaineer in a Misty Landscape) c. 1818 by Caspar David Friedrich (detail) (supplied)