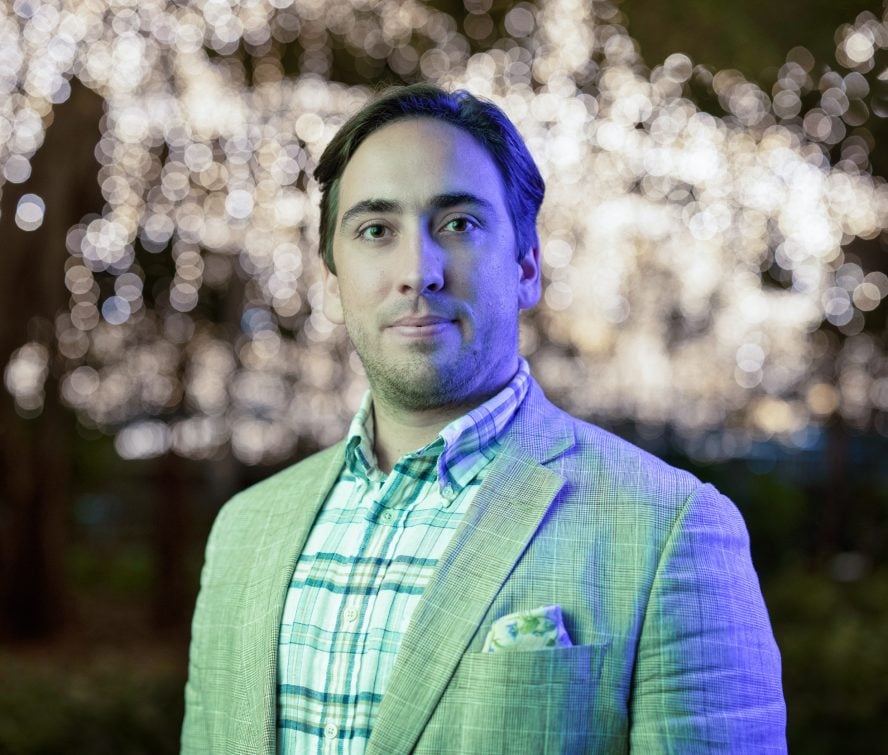 An accomplished baritone across opera, recital, and oratorio, Samuel Piper has established a strong reputation along Australia's east coast.
His relationship with Opera Queensland stretches back over 12 years when he attended an education workshop. He has gone on to perform with the company in a number of productions and concerts, most notably as Masetto in Don Giovanni and in Mozart Airborne with Expressions Dance Company. Recently, he performed with Opera Queensland at Opera Queensland Under the Stars, Brisbane Riverstage.
Samuel has been engaged by Opera Australia, Victorian Opera, Queensland Symphony Orchestra, Pinchgut Opera, 4MBS Festival of Classics, Southern Cross Soloists and others as soloist and chorister.
A graduate of Queensland Conservatorium Griffith University, Samuel studied at the Melba Opera Trust (2017-2019) and the Lisa Gasteen National Opera School, before scholarships enabled him to study in Treviso, Italy. He extends his gratitude to Arts Queensland, Brisbane City Council, Cav. Stephen Pellegrino, Dr John Casey, and John and Liz Wright-Smith for their support.