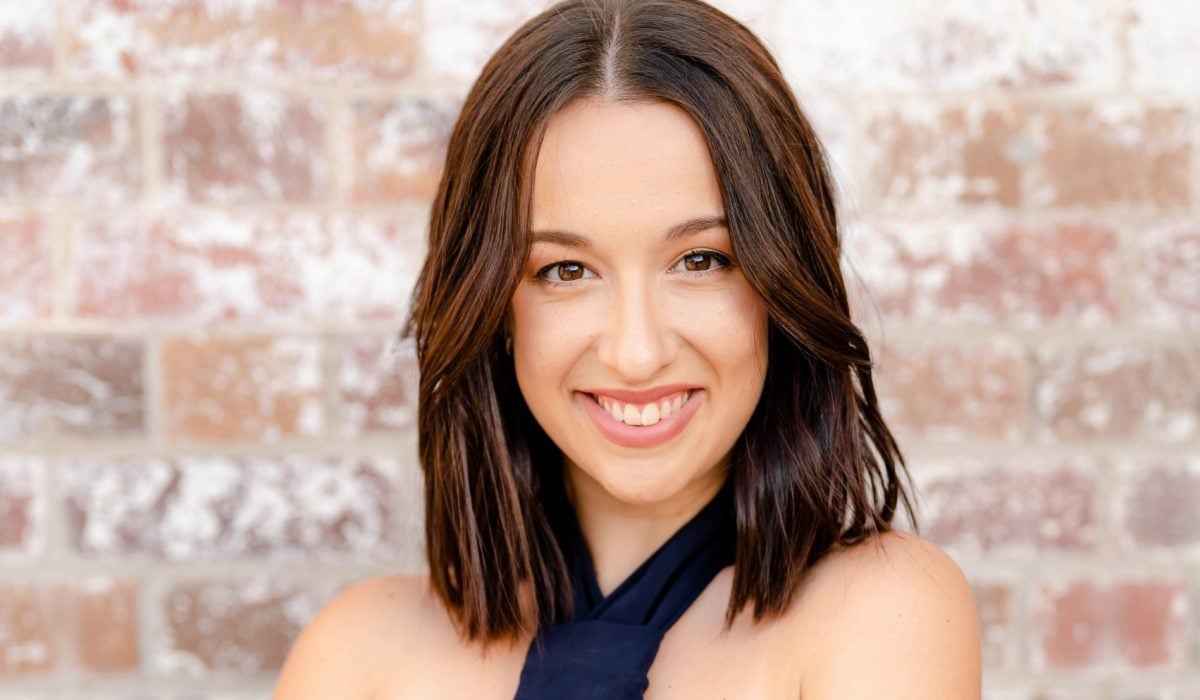 17th August, 2022
Back to school: Interview with school shows artist Gabrielle Diaz
We spoke with school show touring artist Gabrielle Diaz about what audiences can expect from the 2022 school shows: The Frog Prince and La Bohème.
First, some background on The Frog Prince and La Bohème
The Frog Prince & La Bohème leap into the 21st century with all the transformative joy and wonder you can expect from Opera Queensland.
In a modern retelling of the classic Grimm tale The Frog Prince, a spoiled princess encounters a sassy frog and an unlikely friendship blossoms. They embark on a fantastical and uplifting journey, learning lessons about friendship and the importance of looking after the environment along the way.
The Frog Prince is suitable for ages 12 & under.
An ideal introduction to opera for young adults, Puccini's La Bohème is re‑awakened with a contemporary spin that explores how young people cope with uncertainty and change in today's image conscious world
This intimate retelling of the great opera follows a group of misfit friends learning to survive, falling in love, finding their voices and facing adversity as they set out on a new life together.
La Bohème is suitable for young adults, ages 13+.
Tell us a little about your background in the arts?
I've been performing as long as I can remember and have always loved it. After deciding very young I wanted to pursue the arts as a career, I was focused on musical theatre for a long time. But it wasn't until I was accepted into a Bachelor of Music Performance in Classical Voice at the Conservatory that I fell in love with opera.
I went on to do my masters of music in vocal pedagogy (which I completed this year) and have been lucky to perform in a couple of Opera Queensland productions including The Marriage of Figaro and La Traviata.
I love the history and storytelling of opera and look forward to bringing that to the students across our tour.
What are some misconceptions about opera and kids?
I think in general people tend to underestimate what children like or don't like.
I've worked for many years in children's entertainment and it's always so interesting to see what kids create in their imaginations.
Opera is undoubtedly a thrilling storytelling medium, and our shows put these famous stories and pieces of music into a context that is easy for children to consume. They don't have to compete with different languages and can follow along the story easily.
I love being able to engage with the kids in the Q+A section of the performances and see what most interested them during the performance. It's so gratifying to see them take in those special character moments and reflect on them after they leave the performance room.
What was the creative process behind creating an age-appropriate performance?
When it comes to performing for kids, you have to let yourself be a big kid on stage. The reactions need to be big and dramatic, and you need to be having fun so that the kids can come along for the ride.
These heightened dramatic moments like when my character Juniper faints in The Frog Prince see the kids go crazy and it's so much fun to perform.
These larger-than-life moments also make the small, beautiful moments of humanity much more poignant as the audience see the characters grow.
Finding the right rhythm and pacing in the show allows you to make the most of each moment.
How do you go about playing multiple characters? Do you find this challenging?
My characters in The Frog Prince, Juniper and Phoebe, don't really interact with one another directly and have distinct personalities so it makes this transition fairly simple, but things do become more difficult in  La Bohème.
My characters in La Bohème Shez and Mimì exist at opposite ends of the spectrum, both in character and physicality. Shez is so energised and has really no filter when it comes to her interactions with others. Mimì's life is also a roller coaster because of her health and must navigate her life in a more grounded and realistic way.
It's an interesting experience to play two contrasting characters so close together but I enjoy the challenge of stepping into the shoes of the characters and maintain those ways of being.
What are some of the messages or themes that students can take away from  La Bohème?
I think students engaging with  La Bohème can be inspired to live their lives to the fullest and fill it with things that bring you happiness. The story encourages young people to experience all life has to offer, while being passionate and chasing your dreams. I think the courage that the characters show is inspiring to all audiences, no matter the stage of life they are in.
What is your favourite part of performing this show?
La Bohème is my favourite opera, so this show holds a special place in my heart. I've performed scenes as Musetta from the original opera, so it's been amazing stepping into the shoes of Mimì in this retelling.
Luke Volker has done an amazing job at arranging the music to create something so relatable and contemporary that also keeps the heart and richness of the original piece. The original story keeps love at the centre and explores it in so many ways. These love stories and the process of exploring these relationships will always be a relatable topic, especially for our high school aged audiences.
What was your own experience with theatre in school as a student?
I was very lucky to attend a high school that really prioritised the performing arts and had access to great performances from shake & stir theatre co. during my time at school. Knowing the incredible impact these experiences had on me as a student, I am so grateful I can perform to students at school now and give a more well-rounded look into a career in the arts.
I've had the best experience so far with our creative team and am so grateful for the creative freedom we are allowed to shape these characters and create an experience that students across Queensland will love.
Brisbane audiences can look forward to performances of these shows in the September school holidays.
Tickets to The Frog Prince can be bought here