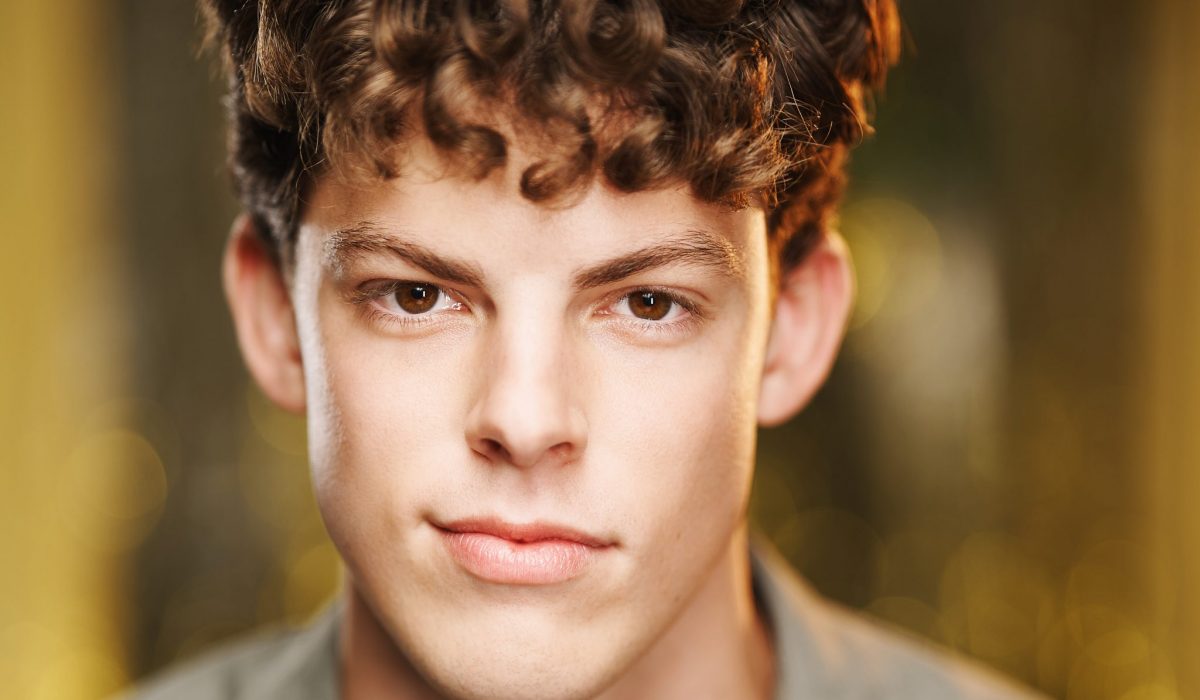 11th August, 2022
Back to school: Interview with school shows artist Harry Pitts
We spoke with school show touring artist Harry Pitts about what audiences can expect from the 2022 school shows: The Frog Prince and La Bohème.
First, some background on The Frog Prince and La Bohème
The Frog Prince & La Bohème leap into the 21st century with all the transformative joy and wonder you can expect from Opera Queensland.
In a modern retelling of the classic Grimm tale The Frog Prince, a spoiled princess encounters a sassy frog and an unlikely friendship blossoms. They embark on a fantastical and uplifting journey, learning lessons about friendship and the importance of looking after the environment along the way.
The Frog Prince is suitable for ages 12 & under.
An ideal introduction to opera for young adults, Puccini's La Bohème is re‑awakened with a contemporary spin that explores how young people cope with uncertainty and change in today's image conscious world
This intimate retelling of the great opera follows a group of misfit friends learning to survive, falling in love, finding their voices and facing adversity as they set out on a new life together.
La Bohème is suitable for young adults, ages 13+.
Tell us a little about your background in arts?
I grew up in Perth and started singing in primary school. After a few impromptu Missy Higgins concerts at home, my mum recommended singing lessons and my love for music grew.
I was actively engaged in choirs and productions in high school and started to see the arts as a viable career option in my later years. I ended up studying the Musical Theatre course at the Queensland Conservatorium and was introduced to the world of Opera Queensland there.
How has The Frog Prince created an accessible opera experience for kids?
I think that the most challenging part of opera for anyone is overcoming the language barrier. Our production has taken that away and recontextualised some of the most popular opera arias for younger kids to enjoy. Many of the songs featured have appeared in mainstream media in one way or another so kids often find themselves more involved than they would have first thought.
Music is a fantastic way to educate and deliver important messages to children in a memorable and fun setting.
In The Frog Prince you play a couple of different characters. How do you go about doing this and do you find it challenging?
Working in a three-person company and having to embody different characters can be challenging, but our amazing creative team have found ways to make it easier.
We have some great costumes designed by the Opera Queensland wardrobe department that help with the transition process between roles. Our shake & stir theatre co. director Ross Balbuziente also encourages us to vary our physicality between characters which helps make them all seem different.
I play a number of different animals in the show so I can also look to embody some of those movements in a way that kids will understand and hopefully find funny and exciting.
The writing also helps as most of my characters have different accents that can help me switch between them.
What are some of the messages or themes that high school students can take away from La Bohème?
Being for primary school aged kids, The Frog Prince's themes of recycling and environmentalism is pretty overt, but our high school production of La Bohème is a little more subtle.
I love the themes of friendship and teamwork within the piece. You get to watch these young characters move out of home for the first time and follow their dreams which is a brave thing to do.
I personally can relate to the struggles of Roger, Marco, Mimì, and Shez as I too moved from my home city to follow my passions.
I also love the inclusivity of Shez as part of the LGBTQI+ community without it being a key plot point, something that hopefully reflects the experience of students today.
What is your favourite part of performing La Bohème?
My character Marco is the eternal optimist and does all he can to keep his friends together. I can be a bit more of a realist at times so it's refreshing to play such a positive character that wants to uplift others and keep his friends together.
What are you most looking forward to about the touring school shows?
We didn't have the luxury of live theatre touring to our school when I was younger, but I was very lucky to have supportive drama teachers and parents to foster that love of theatre outside of the classroom.
It's such a privilege to be able to provide this opportunity for kids in school now, particularly when it comes to the rural areas that might not have experienced an in-theatre performance.
I believe that theatre is certainly for everyone, and I am excited that our performance with Opera Queensland and shake & stir theatre co. can provide that experience to kids of all ages.
Brisbane audiences can look forward to performances of these shows in the September school holidays.
Tickets to The Frog Prince can be bought here