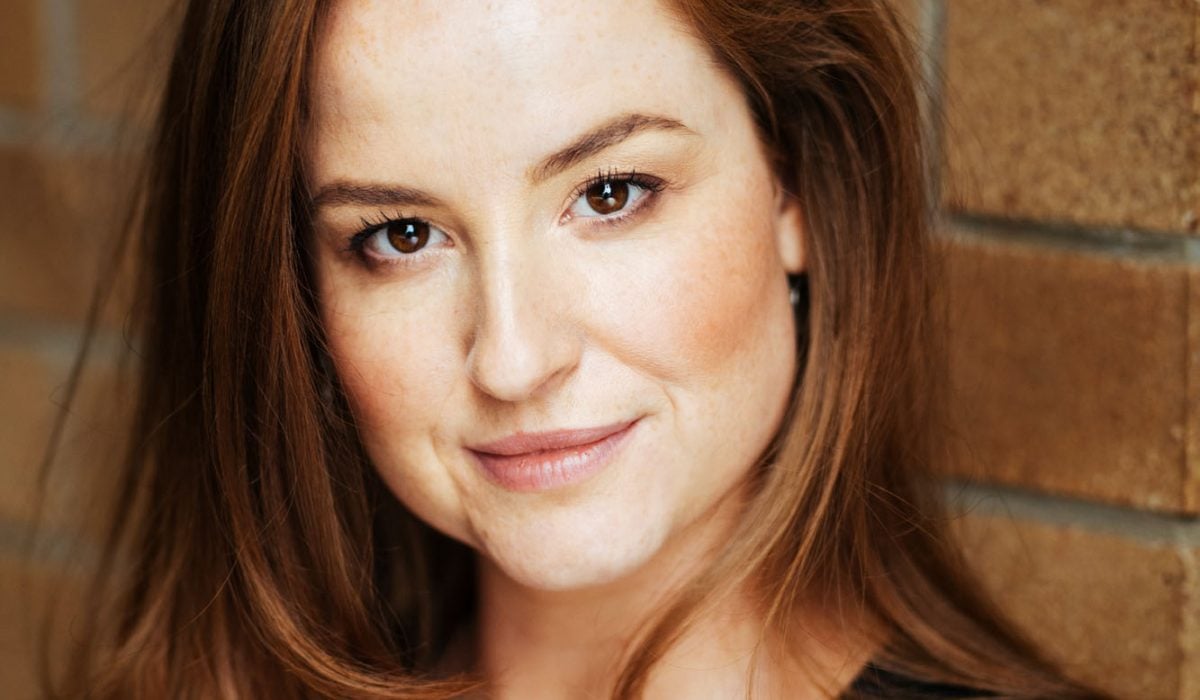 5th September, 2022
Back to school: Interview with school shows Assistant Director Emma Nightingale
A former schools show performer herself; we spoke with Assistant Director Emma Nightingale about how the production has evolved from 2021.
First, some background on The Frog Prince and La Bohème
The Frog Prince & La Bohème leap into the 21st century with all the transformative joy and wonder you can expect from Opera Queensland.
In a modern retelling of the classic Grimm tale The Frog Prince, a spoiled princess encounters a sassy frog and an unlikely friendship blossoms. They embark on a fantastical and uplifting journey, learning lessons about friendship and the importance of looking after the environment along the way.
The Frog Prince is suitable for ages 12 & under.
An ideal introduction to opera for young adults, Puccini's La Bohème is re‑awakened with a contemporary spin that explores how young people cope with uncertainty and change in today's image conscious world
This intimate retelling of the great opera follows a group of misfit friends learning to survive, falling in love, finding their voices and facing adversity as they set out on a new life together.
La Bohème is suitable for young adults, ages 13+.
How has your role in the school shows touring production changed from last year?
Last year I was part of the company on stage and this year I am excited to be making my assistant director debut. It's my first time in this role and an exciting advancement in my career that I've been working towards for some time now.
It's been a great opportunity to work with a show that I already speak the language of, and it's helped me to be comfortable in providing contributions and direction to the cast on stage.
What has been the best part about watching the production evolve?
Last year was the first iteration of this new touring program and by choosing to perform the same works, the real differences come in the performers interpretations of their characters on stage.
We wanted to continue to share these great stories with school aged kids across the state so that these important messages can be conveyed in an entertaining way.
For primary school children, The Frog Prince shares the message of recycling, protecting the environment and being true to yourself.
High school students can expect more mature themes surrounding love, friendship, struggles of social media and other issues that young adults deal with today.
What do you enjoy about being off stage this time around? 
I am in awe of Ross and Nick from shake & stir theatre co. They are absolutely leading the way in Australia when it comes to creating engaging theatre for all ages, especially youth theatre.
Working with the creative team has been a career highlight to date and I've really enjoyed being able to provide a sense of mentorship to the current cast as I share my experience in tackling the beast that is touring school shows. It's hard work but an incredible opportunity for the artists.
What does this program mean for the young artists involved?
For our artists, it's a fantastic way to get your foot in the door at a professional arts company. The school shows tour has hundreds of shows across the season and there are not many Opera opportunities where you have the chance to repeat your performance and hone your skills in a safe and fun environment.
It provides the artists with an amazing work ethic and allows them to visit and experience parts of the state they might never have seen otherwise.
What was your own experience with theatre in school as a student?
When I was in high school, we had a theatre residency with a local company and I loved the way that they treated the students as any other audience, with respect and no sense of condescension, allowing us to feel part of the company.
We hope to bring that same collaborative environment to the schools experiencing the Opera Queensland touring production.
Why is live theatre something that schools should embrace?
There is no substitute for live theatre and especially when it comes to Opera.
I think that an early introduction to the arts for children can create an appreciation that be built on as children grow. These shows are also designed to be relatable and enjoyable for everyone, not just students who are more traditionally interested in the arts.
Students can also interact with a live performance in ways they can't with a movie. Being able to see the performers live and ask them questions leads to a far more enriching and memorable experience overall. Teachers can come away with a supportive learning opportunity that speaks to those important messages without being overt.
Brisbane audiences can look forward to performances of these shows in the September school holidays.
Tickets to The Frog Prince can be bought here