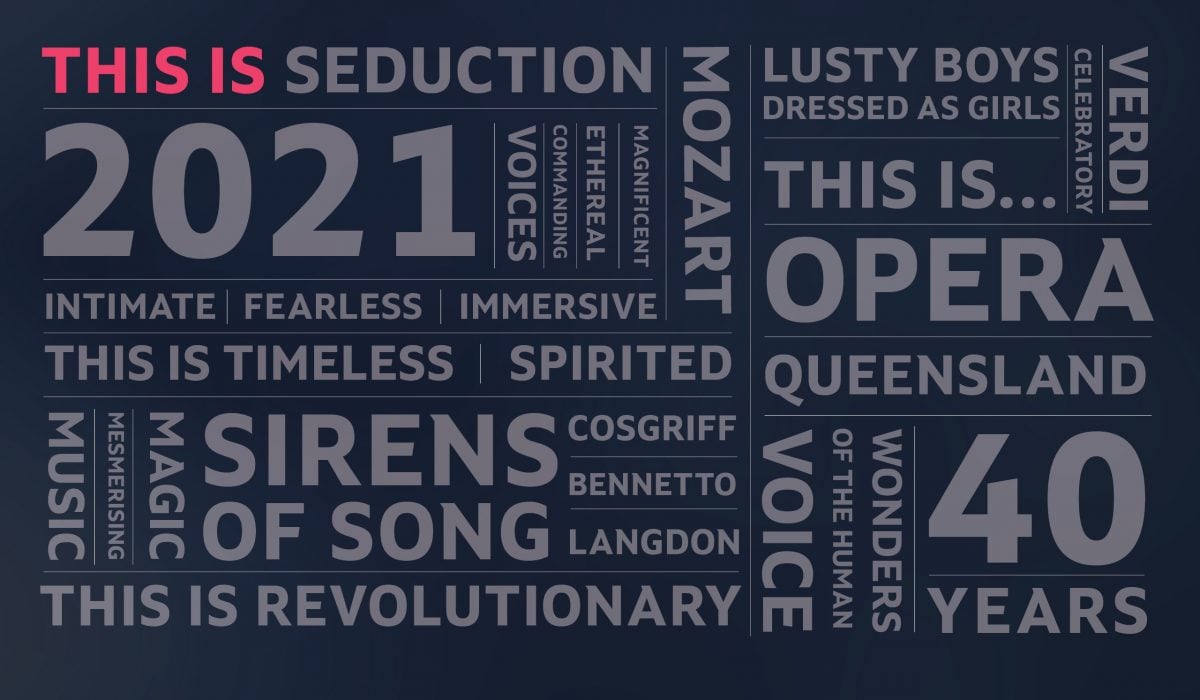 19th February, 2021
An interview with John Woods
Ahead of his appearance in recital with tenor Kang Wang, we spoke to renowned pianist, John Woods.
John's career has taken him throughout Britain, Europe and Australia, accompanying singers and instrumentalists on the concert platform and in radio and television broadcasts. He has worked with some of the finest singers of his generation, including Joan Rodgers, Amanda Roocroft, Simon Keenlyside and, in particular, Jane Eaglen.
What can audiences expect from your upcoming performance with Kang Wang?
Kang and I have chosen a program that will be partly familiar and partly new for the audience. Kang will perform in in Italian, Spanish, German and Chinese, delivering wonderful music, full of emotion. Repertoire will range from an obscure Italian opera aria, two wonderful songs from Zarzuela (a Spanish operetta), a beautiful Chinese song set to a text more than two thousand years old, and beautiful Italian romantic songs with wonderful tunes by Tosti and Donaudy. We will also perform a song by Franz Liszt, one not often performed because of the virtuoso demands on the tenor.
You have been working with Kang for some years now. How did this partnership come about?
Probably about twelve years ago, a Greek-Australian baritone, Dimitri Kopanakis, whom I had known as student and professional, went to Darwin to do a gala concert with the orchestra, and was sharing the stage with a young Chinese tenor, Kang Wang, who was then completing a Masters Degree in IT at the university there. Dimitri was so impressed by Kang's talent that he suggested he come to Brisbane and sing for my late partner, Joseph Ward, an eminent international tenor and singing teacher. The rest is history. Twice a month Kang would fly down to Brisbane. I'd pick him up at the airport very early on a Saturday morning and he'd fly back to Darwin on a Sunday evening. Eventually he became part of the family.
Your recital with Kang charts a linear journey of unrequited love. How did you select the pieces to illustrate this journey?
Kang chose nearly all the repertoire. My contribution was mainly the suggestion of keys. As a singer you have words, obviously, but once you have words you have drama and a story – it doesn't matter if it's a folk song or an operatic aria. Kang is a very good actor and a great communicator and felt he needed a "story" on which to base his recital. The idea of unrequited or fruitless love was the journey that his choice of repertoire suggested to him. It will be an instinctive, emotional journey, not remotely cerebral or esoteric. We are entertainers first and foremost. The audience will have their own personal journey, each one possibly different. One of the wonderful things about performing in Brisbane is that we will have special friends in the audience sharing the experience with us.
You have accompanied master classes given by several distinguished singers, including Dame Joan Sutherland, Dame Janet Baker and Dame Elisabeth Schwarzkopf. How does this experience inform your performances in the concert recital format?
When I worked with these wonderful women in a masterclass situation, I was already a fan of each one. I had heard Joan Sutherland and Janet Baker many times in performance and known them socially as they were both good friend and frequent colleagues of Joseph.
I worked with Dame Elizabeth Schwarzkopf in a series of public masterclasses on London's South Bank, when I accompanied the English soprano Joan Rodgers, who was studying "The Four Last Songs" of Richard Strauss with her. It was a fairly stressful situation but I remember I was playing the first, and by far the most difficult of these songs, and it was one of those rare occasions when the wind was blowing the right way and I felt so relaxed. I thought at the time, "l'll never be nervous again!" but of course, sadly, things don't work out that way. What you get from meeting, let alone collaborating with these legends, and I don't think many great people disappoint you if you eventually get to see them in the flesh, is just the sheer privilege of meeting them.
You also get an insight into their individual artistry and you might remember something they've said about a particular song, or phrase or even a note but otherwise I don't think it has a lot of bearing on your own performance, beyond the actual inspiration.
What is your earliest memory of performing?
When I started piano lessons at age five or six, I studied with a neighbour in Scotland. She was also a fine singer and eventually I would finish each lesson accompanying her. This gave me not only a facility for sight reading but also a love of the voice and very soon I was playing for amateur singers in local concert parties.
John Woods join tenor Kang Wang in recital at the Opera Queensland Studio. Limited seats remaining for Secret 27 & 28 Feb 2021.