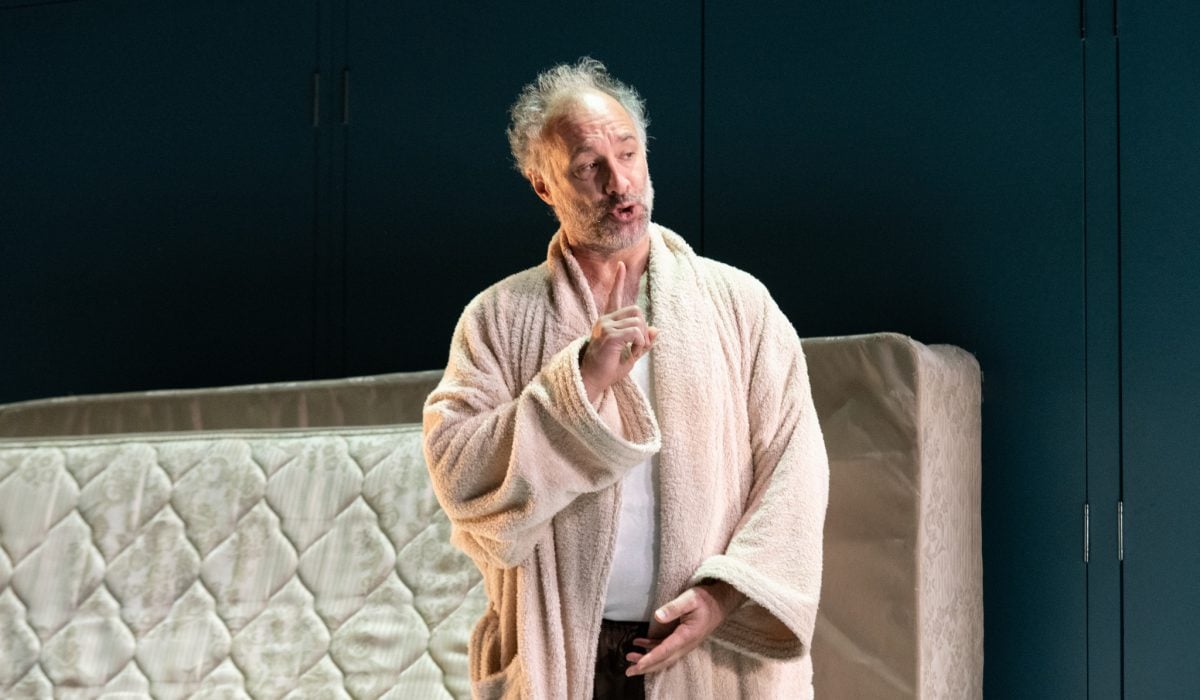 7th July, 2021
José Carbó is Count Almaviva
No stranger to Opera Queensland audiences, we sat down with renowned baritone José Carbó to learn more a little more about the sinister ways of Count Almaviva in The Marriage of Figaro.
How would you describe Count Almaviva ?
Count Almaviva is an emotionally compromised, immature, womanising psychopath.
During the opera the Count is on a continuous downhill slide that his addictions and habits have produced. He's a broken man with no concept of how to resurrect his existence. The main point of difference here to other roles I've played is the Count's lack of personal and situational control. He is unchangeable, stubborn to the point of self-destruction, and a sad shell of his former self.
I guess he reminds me of Charlie Sheen!
The Count and Figaro were once friends, or so Figaro thought. How does that relationship play out in this instalment of their story?
Their previous relationship, prior to what we see on stage during The Marriage of Figaro, is long gone, it's pointless revisiting it. Now the situation is dangerous for Figaro and risky for the Count. Unfortunately, things have drastically changed for the worse. Figaro is forced to walk a very fine line between servant and adversary whereas the Count is frustrated and suspicious of everyone.
How would you describe the relationship between Count and Countess Almaviva?
It's completely dysfunctional and unfortunately, due to the Count's excessive addictions, it seems beyond repair.
And what about Susanna and the Count?
Considering what Figaro went through in the first place to facilitate the relationship between the Count and Countess, the Count's obsession with Susanna is oppressively inappropriate, there's an emotional and moral bankruptcy there.
Why do you think The Marriage of Figaro remains one of the world's most popular and most performed opera?
The music is a feast of memorable and accessible melodies. Its relevance lies in the simple fact that human interaction has not changed much over the last 10,000 years, for better or for worse.
Do you have a favourite part of the opera?
Without a doubt the Act 2 Finale. Generally, it's the most difficult part to sing and stage merely due to the number of artists on stage. The more moving parts there are in a scene, the more you need to keep your eye on while singing just in case something goes wrong. I've performed this piece on and off for over 25 years and it always produces the same adrenal rush as it did when I first sang it.
How are you preparing for the role this time around?
Firstly, vocally. This role lies quite low in my voice and takes around six weeks to sing into the lower middle register. That's supported by an in-depth study of the libretto during rehearsals led by Patrick Nolan and the collaborative input from all cast members.
What would you say to someone who has never been to an opera before to entice them to come to see The Marriage of Figaro?
Think of a sitcom and sprinkle the soundtrack with some of the most incredibly beautiful and catchy melodies of its era. Sit back and be amazed by our modern rethink and portrayal of this timeless masterpiece.