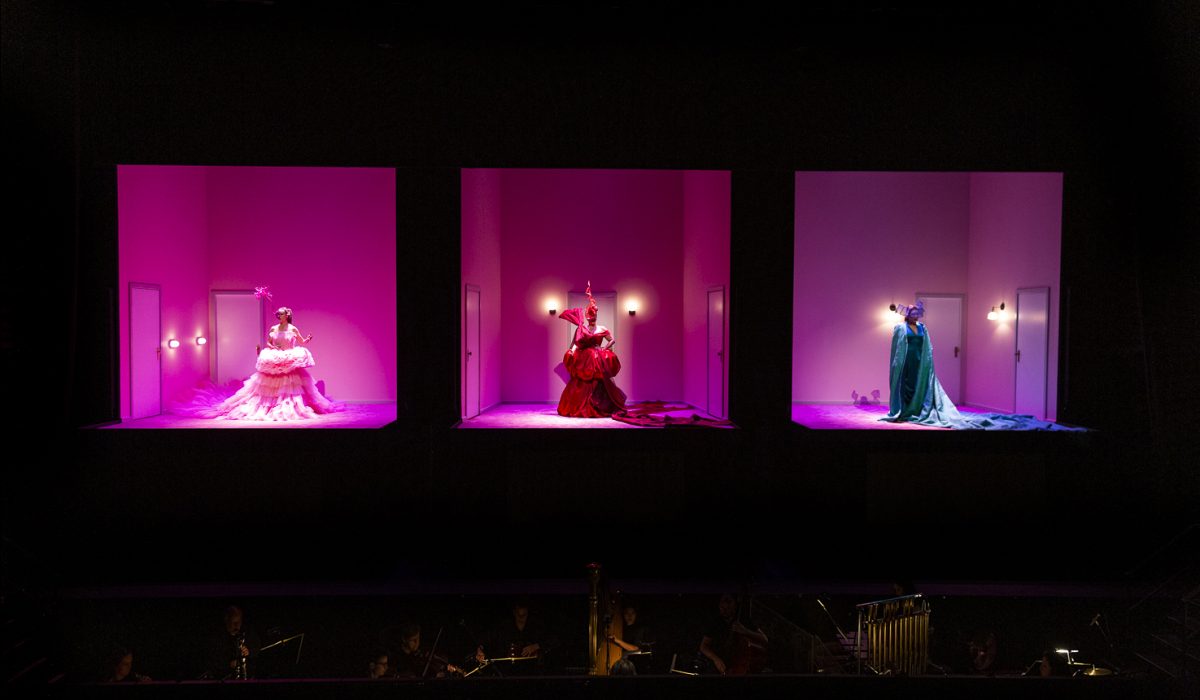 4th February, 2021
How Lorelei came to be
Cabaret diva Ali McGregor talks about how she came up with the concept for Lorelei ahead of its Queensland premiere in Opera Queensland's Season 2021.
When Ali McGregor was working in London, she heard a story about a group of 19th century opera singers in Covent Garden who would finish on stage with the opera, take off their outer clothes, keeping their corsets and draws on, and cross over to the East End of London and sing their arias for a very different audience. The East End audience favoured the Vaudeville style over opera, laughing and singing along to variety shows featuring music, comedy, dance, acrobatics and more.
Years later, Ali remembered the story when she was working with Opera Australia in Melbourne and noticed the Speigeltent was set up on the forecourt of The Arts Centre Melbourne.
"I used to sneak into the Speigeltent after singing with Opera Australia and suddenly got this sense that I could recreate what those 19th century opera singers had done in London's East End in the Speigeletent. I imagined myself coming off stage from an opera and bringing the music I loved to a different, slightly more debaucherous arena," Ali says.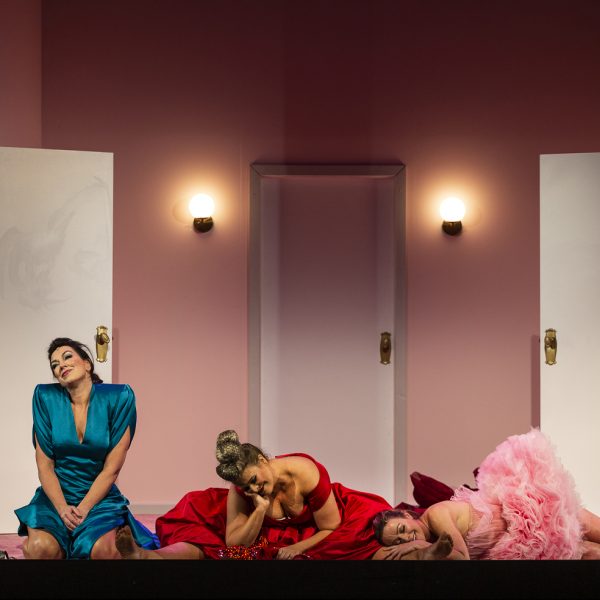 Ali seized on the idea and created the show Opera Burlesque with Dimity Shepherd and Antionette Halloran.
"We toured that show and had a huge amount of fun usurping the stereotypes that we found ourselves in in traditional opera."
After falling in love with the format, Ali spent another ten years in cabaret before she was struck by another new idea to create an operatic cabaret based on the Lorelei myth.
"The Lorelei myth is very similar to the stories of sirens and mermaids, essentially blaming and shaming the feminine wiles for the foibles and failings of men.
"In the Lorelei myth, a beautiful woman who is waiting for her lover to return over the seas spurned all the advances of the other men in the town. Not understanding why she could possibly turn them down, the men decided she was a witch and should be held captive in a nunnery for her sins."
The legend has it that rather than resigning herself to spend her days confined to a nunnery, as she was led to her prison the woman decided to throw herself off the rocks and to her death in the Rhine.
"This happened at a particularly treacherous part of the Rhine so after her death, any time a ship happened to crash, the sailors would blame her ghost for luring them to their deaths on the rocks.
I've always been fascinated by this because in literature, as in life, we have often seen feminine sensuality blamed for the downfall of man. We see this so much in the storylines of traditional opera so I've loved getting to do something on stage that I feel matters and perform in a role I can relate to."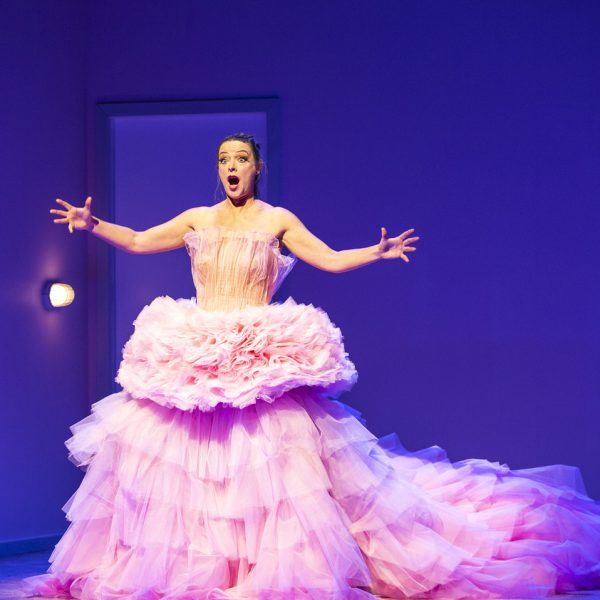 From concept through development and production, Lorelei has been brought to life by a strong team of creative women including a female director, female composer, a female conductor and the all-female cast.
Director & Dramaturg, Sarah Giles warns not to be fooled by the uber-glamorous costume design.
"When the show opens the women look so exquisitely feminine, it's saturated and over the top but what you discover during the show is they actually can't walk," Sarah explains.
"Throughout history women's clothing has been about restriction and trying to constrain yourself and fit into some other form.
"Even the set represents this restriction. We didn't want to literally put them on a rock but we did want to create a bigger metaphor. We conceptualised the set as the girls needed to feel trapped by architecture, something that felt like it was made by masculine society, or by the patriarchy, that feels like a mega-death labyrinth you can't escape.
It's the perfect time to tell this story because feminism has come so far and we've still got so much further to go."