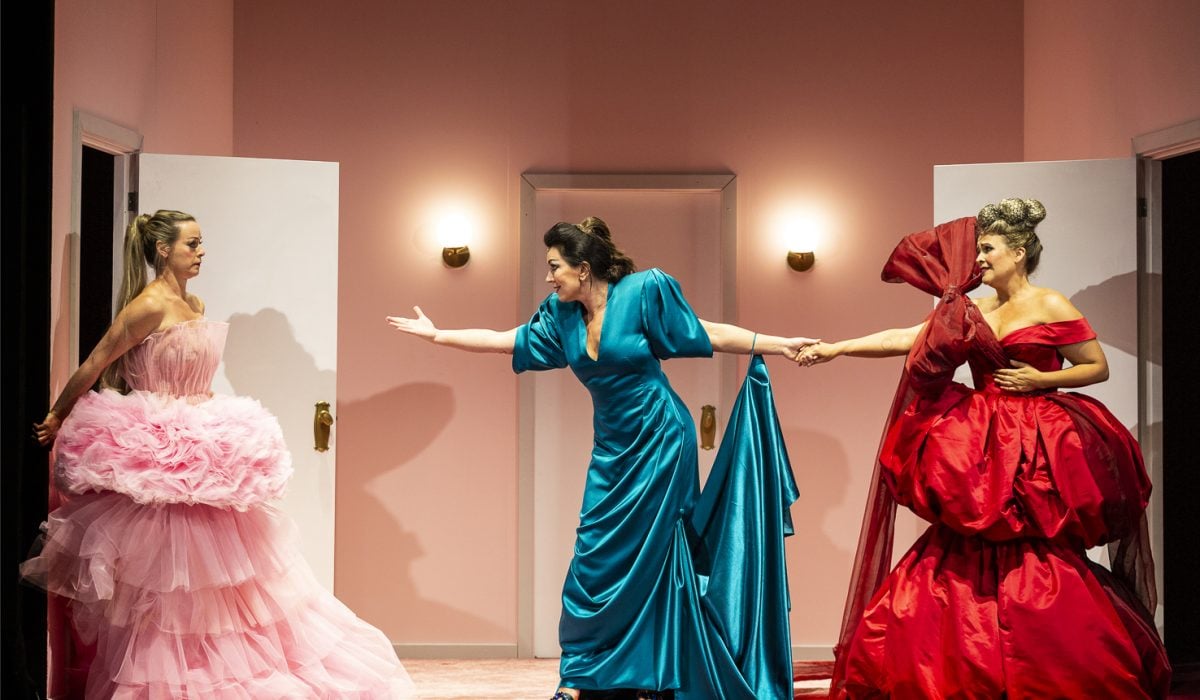 12th February, 2021
Ancient Myth. Modern Women.
The Lorelei in German lore is a siren of distracting beauty said to sit atop a particular rock at the edge of the River Rhine, enchanting sailors with her alluring songs.
In her human form, Lore Lay was a beautiful woman waiting for her lover to return over the seas. Spurning all the advances of the local men, because she would not give herself to them, she was cruelly sentenced to give herself to God. On her way to serve her sentence in a remote nunnery, she comes upon the Lorelei rock and thinking she sees her lover in the Rhine, she throws herself into the water and to her death.
Transformed into a siren, her voice was said to pull men under her spell and onto the rocks.
In this modern interpretation of the myth, when the Lorelei fell from the cliff, she was split into three – Lorelei A, B and C who all embody a different version of her story.
The audience joins the Lorelei as passengers on a cruise ship travelling down the River Rhine, having heard their alluring call.
But questions are beginning to niggle our irresistible Sirens: are they tiring of singing sailors to their deaths and do the men really deserve to die?
Will they change their tune and their identity in the process?
Set sail with the Lorelei and watch their journey unfold. As the music shifts inspiration from tango to pop to latin with strong percussive sounds from the 12-piece orchestra, the creative team takes the Lorelei myth and uses it as a framework to explore what it means to be a woman under a patriarchal society's gaze.
From concept to the stage, Lorelei is brought to life by a largely female creative team and cast.