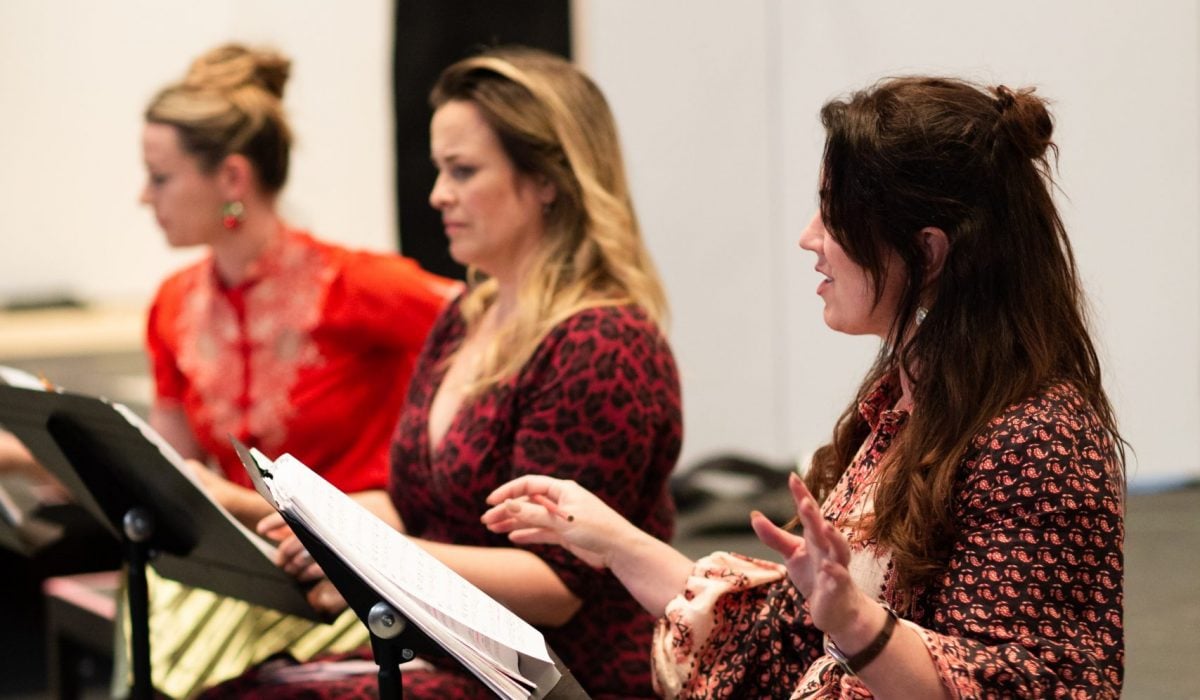 10th February, 2021
Step behind the scenes with Lorelei
Rehearsals are underway for Lorelei, our first performance at QPAC this year. Step behind the scenes with Director and Dramaturg Sarah Giles, conductor Phoebe Briggs and our Lorelei - Dimity Shepherd, Antoinette Halloran and Ali McGregor - and discover the magic of Opera Cabaret.
Myth meets modern woman in this contemporary reimagining of the Lorelei legend.
Three sirens of song – the Lorelei – sit atop the cliffs of the River Rhine enchanting sailors with their alluring songs. The Lorelei take no prisoners as sailors lose focus… and ultimately their lives on the rocks below.
But are the Lorelei growing tired of singing sailors to their deaths? Can they help being so irresistible?
Join Ali McGregor, Antoinette Halloran and Dimity Shepherd for this tantalising journey of self-discovery combining cabaret, burlesque and opera.
"…devastatingly entertaining." The Herald Sun
Presented by Opera Queensland by arrangement with Victorian Opera. Production contains coarse language and adult themes.
Music JULIAN LANGDON, CASEY BENNETTO and GILLIAN COSGRIFF
Lyrics CASEY BENNETTO and GILLIAN COSGRIFF
Orchestration JULIAN LANGDON
Concept by ALI MCGREGOR
Musical Director PHOEBE BRIGGS
Director and Dramaturg SARAH GILES
Set & Costume MARG HORWELL
Lighting PAUL JACKSON
Lorelei A DIMITY SHEPHERD
Lorelei B ALI MCGREGOR
Lorelei C ANTOINETTE HALLORAN
QUEENSLAND SYMPHONY ORCHESTRA