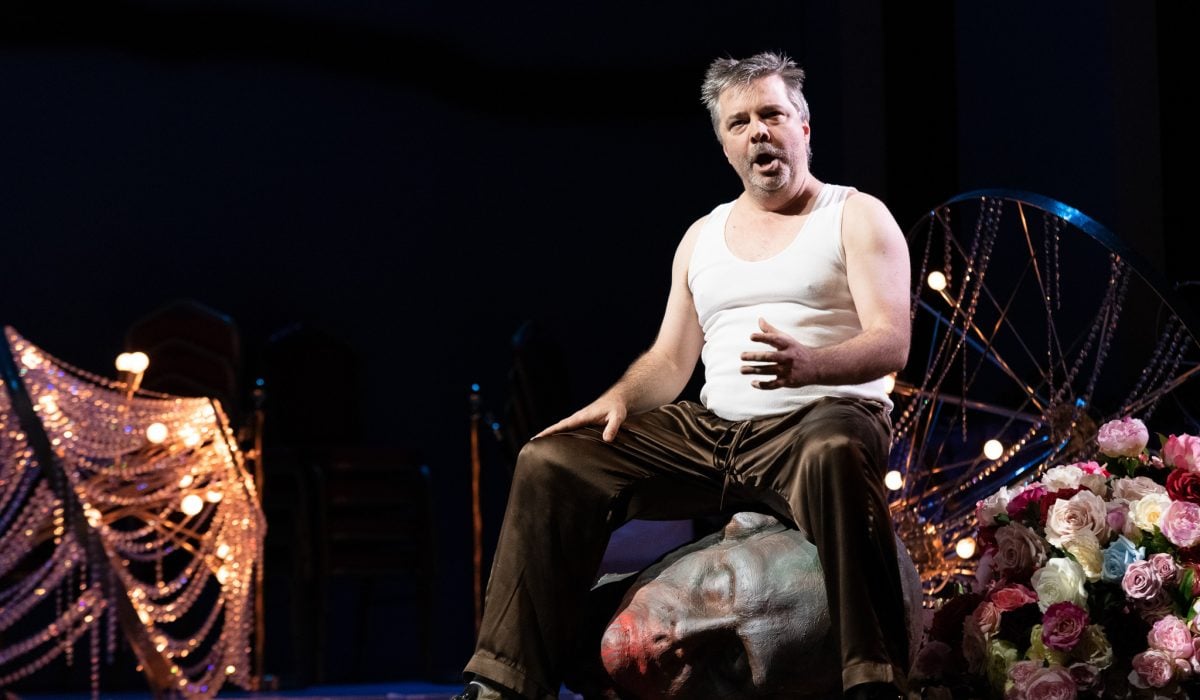 7th July, 2021
Shaun Brown is Count Almaviva
Baritone Shaun Brown answered a few of our questions about The Marriage of Figaro and his character, Count Almaviva. Shaun plays the Count in our alternate cast on Wednesday 21 July and the matinee performance on Saturday 24 July.
Could you describe the plot of The Marriage of Figaro in two sentences?
Absolutely not! But there is mayhem, laughter, poignancy, fear, confusion, jealousy, reconciliation and love. And all set to some of the greatest music ever composed.
We'll jump in to help Shaun out with our summary of the plot!
On the morning of their wedding, Figaro's wife-to-be, Susanna, reveals the Count, Figaro's boss and so-called friend, plans to send Figaro away so he can have Susanna!
Shocked but emboldened, Figaro vows to take on the Count and undo his evil scheme.
But Figaro's troubles don't end there as Dr Bartolo and his servant Marcellina arrive, declaring Figaro can't marry Susanna because he has already been promised to marry Marcellina as repayment for a debt Figaro owes.
This is music to the Count's ears as a means to his own ends.
Audiences were first introduced to Count Almaviva in Pierre Beaumarchais' 1770s French comedy, The Barber of Seville where it was the Count who was madly in love. Figaro was instrumental in engineering the happy union for the Count and Countess, thwarting Dr Bartolo's plans to marry the Countess himself.
Skip forward more than a decade and there's trouble in paradise as the Count finds himself a scheming bully and philandering husband trying to seduce Figaro's fiancée Susanna, well and truly breaking the 'bro-code'.
Susanna and Figaro form an unlikely alliance with the Countess as they hatch a plan to stand up to the Count to ensure love wins in the end.
What can you tell us about your character, Count Almaviva? And what is the most challenging part of playing this character ?
The Count is a stereotype of what we think of a person from the nobility and in power is like – privileged and thinks he can do anything he wants without repercussions. The most difficult part of playing the Count is that foolishly he thinks he is the one in control, but is constantly upstaged by Figaro, Susanna, and basically everyone else. Portraying all of these setbacks yet remaining seemingly in control is how we get the most out of the comedy Mozart has given us.
What would you say to someone who has never been to the opera to encourage them to attend a performance?
In The Marriage of Figaro we see really people grappling with real emotions. The story may have been written in the 1700s but it is still incredibly relevant today. The action is non-stop!
BOOK NOW
Opera Queensland's The Marriage of Figaro plays QPAC's Playhouse 15-31 July. Tickets selling fast.
The Marriage of Figaro