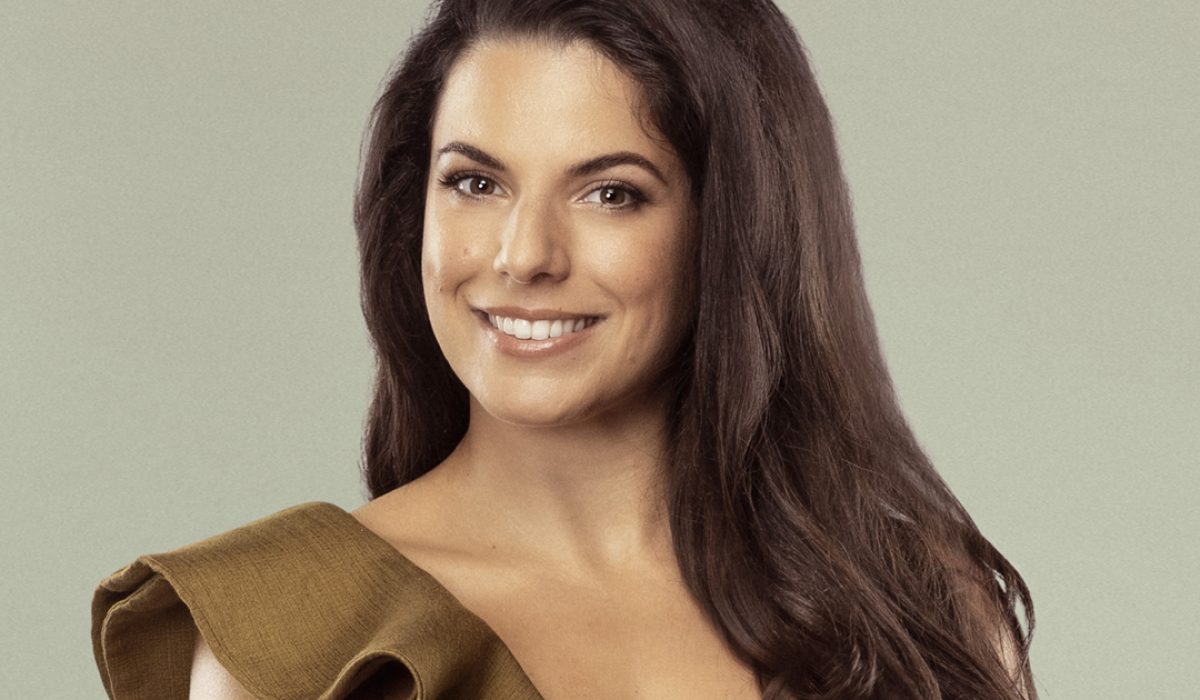 20th May, 2021
An interview with 2021 Young Artist Sofia Troncoso
Soprano Sofia Troncoso, a recent addition to the Brisbane arts community, joins Opera Queensland as one of our 2021 Young Artists. We recently spoke to Sofia about her career highlights so far so we could get to know her a little better.
Why do you love opera and want to pursue a career in this art form?
Music has always been part of my household, especially during my early childhood. As a result, it is a familiar friend that eventually flourished into a passion. I've always enjoyed singing, especially growing up singing in choirs, and I had wonderfully influential music educators that showed me the potential transcendence of music. I really do think anything is possible through the universal language of art and that we as artists have a responsibility of reflecting society and consequently inspiring society to reflect on itself.
What has been your career highlight to date?
It is difficult to choose but a relatively recent benchmark was touring as Papagena in The Magic Flute with Scottish Opera. As an artist, opera is my favourite artistic playground because there is nothing like expressing oneself through the combination of music and theatre; it's addictive. Although I have done a fair few roles on the operatic stage, Papagena was my first main stage role with an internationally recognised opera company; in other words, the big leagues! I was lucky to play across a wonderfully talented and very funny Papageno (Richard Burkhard) who was a master of comic timing and when we both got it right, we would bring the house down. Plus, Sir Thomas Allen was the director, enough said.
Do you have a dream role?
Now that I have sung some of my dream Mozart roles, I am aspiring to eventually play heroines of the bel-canto era such as Adina (L'elisir d'amore), Norina (Don Pasquale), Amina (La Sonnambula) and Giulietta (I Capuleti e i Montecchi). The Italian composers of the bel-canto period were craftsmen: they composed music that was both virtuosic and completely natural making a stunning combination of swoon-worthy musical lines. The added benefit being that some of these bel-canto heroines have real personality to match.
Is there a venue or company that you aspire to perform with?
Too many to choose from! One aspiration in particular would be to perform baroque operas and works (including but not limited to Cleopatra in Handel's Giulio Cesare) with some of the best European, American and Antipodean baroque ensembles performing today.
What music are you listening to at the moment?
At the moment I am memorising a lot of repertoire for various projects so when I need an aural break I enjoy listening to podcasts such as This American Life, RadioLab, and My Favourite Murder. If I'm feeling nostalgic I listen to The Beatles, they were my favourite band growing up.
What does being a Young Artist mean for you and your career?
Classical music is an arena of talent and I hope that the Opera Queensland Young Artist Program will help shine a spotlight on me for long enough to continue seizing some serious career opportunities in my new home, Australia. I also hope to take advantage of all the musical, theatrical and practical knowledge the Opera Queensland staff have to offer.
Help secure the future of opera
Opera Queensland's 2021 Annual Appeal will again support the Young Artist Program, among other key projects and productions that will help us achieve our purpose of growing a community connected by the transformative power of opera.
DONATE NOW