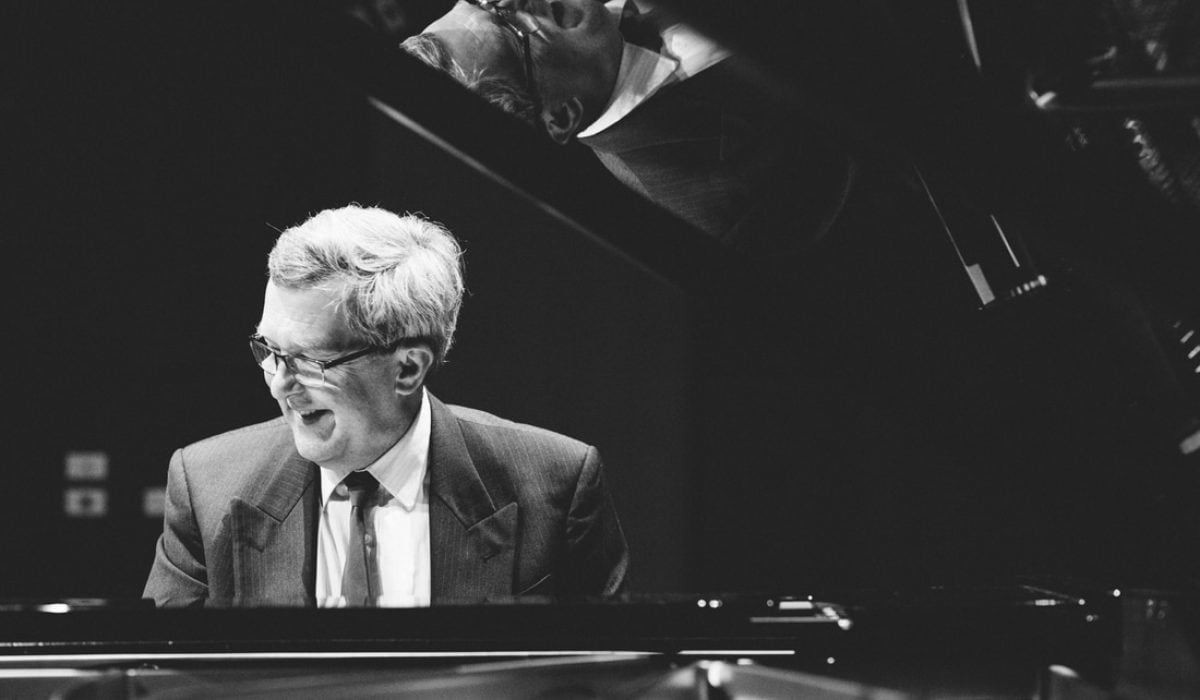 28th April, 2021
An interview with Stephen Emmerson
Ahead of his performance of 'Winterreise' as part of the Opera Queensland Studio Series, we spoke to pianist Stephen Emmerson to learn more about how he and tenor Gregory Massingham are preparing for performing Schubert's sublime song-cycle.
What made your select Winterreise for your recital – is there a personal story or connection you can share with our audiences?
I have been living with Schubert's Winterreise in my head, heart and fingers since I was a teenager– that's a long time ago! I recall playing a selection of the songs with a fellow student Mark Penman when studying music at the University of Queensland. I found the piano introductions to 'Der Lindenbaum', the cycle's most famous song, surprisingly tricky at the time. I recall feeling embarrassed when Mark's singing teacher, Margaret Nickson, suggested I should take the song accompaniment to my next piano lesson. "It's just a little song accompaniment" I thought. But, as time passed, I came to realise more and more the profound challenges that lie behind the deceptively simple notes in these songs. Of course, playing the notes accurately is but a preliminary step towards finding what the music has the potential to say. As performers, that is our perennial task and a lifelong journey. The genius of Schubert is the way in which these relatively simple notes can reveal what lies beneath the words, evoke images laden with associations and arouse such depths of feelings. Schubert does this with an economy of means that is breathtaking. No detail is superfluous, but each plays its part tellingly. So, to return to this cycle is always a welcome journey– one that is endlessly gratifying but always accompanied by the knowledge that there always remains further to go. Though the isolation of the cycle's protagonist may seem bleak, I believe these songs still have much to say to us all. Its reputation as the greatest of all song cycles is to me thoroughly deserved as it illuminates aspects of human experience like no other.
Is there a particular part of the song-cycle or a specific piece that is more difficult or rewarding to perform?
Most of the songs in this cycle are in minor keys to reflect the protagonist's lonely journey across a winter landscape. But against their predominantly dark background, there are a few songs in major keys which stand out in relief and which have a special place in my heart. 'Der Lindenbaum', the fifth song, is the first of these and its arrival should be one of the most magical moments in the cycle. But no less memorable is the tenth song 'Frülingstraum' – the next one in a major key – where the protagonist recalls his former happiness with an aching nostalgia. Schubert's unparalleled ability to "smile through tears" is apparent here in a way that I always find utterly heart-breaking. And then later in the second half come more of them in major keys– notably 'Tauchung, 'Das Wirthshaus' and the penultimate song 'Die Nebensonnen'– that are all highlights for me. Though one feels a heightened responsibility to do justice to Schubert's music in such songs – to seek the meaning beyond the notes – I find them to be more profoundly gratifying to play than virtually any other music I can think of. In our contemporary world that is packed with so many trite and superficial experiences, this music is to me a reminder of what the greatest art can offer.
You have sustained a busy performance career as a pianist for several decades and have performed widely in New Zealand, Europe and Asia. How do international audiences differ to Australian audiences?
I love Australian audiences. There's always a broad mix of people in there, some of whom know the music intimately and some who are coming to it for the first time. Whatever the case, there always seems to be an openness and a willingness to come on the journey with you. And I must say I do like playing when I know at least a few people in the audience well. When one performs you share something of yourself that is quite intimate and vulnerable, so it is a comfort to have at least one person I already know well in the audience. I sometimes imagine I am playing for that person alone though that is of course more a mental strategy than a reality. In fact, one hopes to touch each individual in the room. Connecting through music–making with people that you don't know is perhaps even more precious.
What would you say to some who has never been to the opera to encourage them to attend a performance?
Go with an open heart and know that the sharing of human emotions through music has the power to connect us like nothing else.
Imagine your dream concert– who would be in the audience, where would you perform? What repertoire?
Schubert's Winterreise with Greg Massingham, one more time (but never the last), shared with a small but receptive audience, performed in a space with a good acoustic and with a responsive piano – that's all!
Gregory Massingham and Stephen Emmerson will perform what Emmerson describes as his 'dream concert' as part of the Opera Queensland Studio Series.
Winterreise by Franz Schubert
Performed by Gregory Massingham and Stephen Emmerson
7 & 8 May
Opera Queensland Studio, South Bank
Tickets from $85
Image courtesy of www.ensembleqaustralia.com