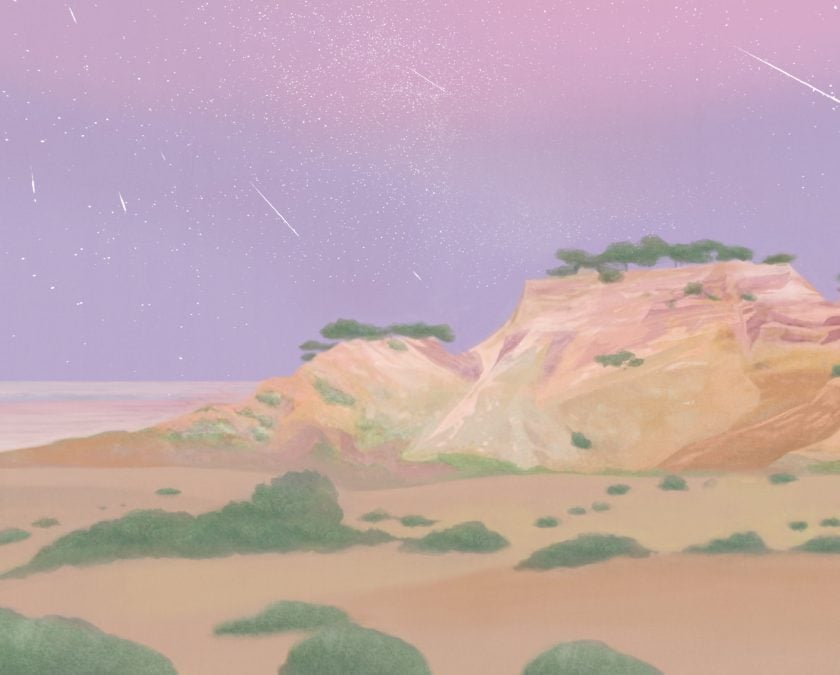 18-27 May
Regional

Festival of Outback Opera 2022

Event Passed
Opera Queensland's Festival of Outback Opera returns to Winton, Longreach, Barcaldine, Blackall, Tambo and Windorah from 18 – 27 May 2022.
Set in Queensland's iconic Outback, the festival celebrates the wonder of opera under an endless sky. This year's festival is headlined by Kang Wang with music direction by Dane Lam, leading the UQ Pulse Chamber Orchestra.
The 2022 event features two spectacular open-sky concerts at Winton and Longreach, four performances of the regional tour of The Sopranos, Opera Queensland's popular community singalongs Sing Sing Sing, and a program of community events and activations in quintessentially Outback settings.
Presented in association with The University of Queensland in collaboration with the School of Music.
Opera Queensland's Festival of Outback Opera is supported by the Queensland Government through Arts Queensland.
Dark Sky Serenade – Friday 20 May 2022 
Dazzling night skies, crystal clear air and glorious music ignite your senses in this once in a lifetime concert.
The concert stage is perched 75 metres above the surrounding landscape at the spectacular Jump-Up in the Australian Age of Dinosaurs Museum. Experience sublime music as the sun sets and the Milky Way explodes out of the night sky.
Featuring the music of Verdi, Tchaikovsky, Mozart, and Tosti Dark Sky Serenade embraces the romance of our outback setting through some of the most beautiful love songs ever written. Bring your champagne and red roses as we explore composers' evocations of love and loss through the ages.
Important information for guests attending the performance here.
Singing in the Night – Saturday 21 May 2022 
Be immersed in beautiful music making from the iconic Outback Queensland perspective of Two Tree Hill on Camden Park Station in Longreach.
Under the vast horizons of this historic 18,000-acre working sheep and cattle station, we examine opera's relationship with the natural world: the elements, the animals, the trees, and the heavenly bodies. With music by Dvorak, Richard Strauss, Handel and Mahler, audience members will also be treated to a special excerpt from Vivaldi's The Seasons with the UQ Pulse Chamber Orchestra.
This concert offers a once in a lifetime opportunity to experience the wonder of opera, unforgettable Outback sunsets and fine country hospitality.
Annastacia Palaszczuk MP, launches 2022 Festival of Outback Opera
Premier and Minister for the Olympics, Annastacia Palaszczuk MP invites you to Opera Queensland's 2022 Festival of Outback Opera.
Watch Now
Hon Leeanne Enoch introduces Opera Queensland's Festival of Outback Opera for 2022
Hon Leeanne Enoch, Minister for Communities and Housing, Minister for Digital Economy and Minister for the Arts, introduces Opera Queensland's Festival of Outback Opera for 2022.
Watch Now