Buy Tickets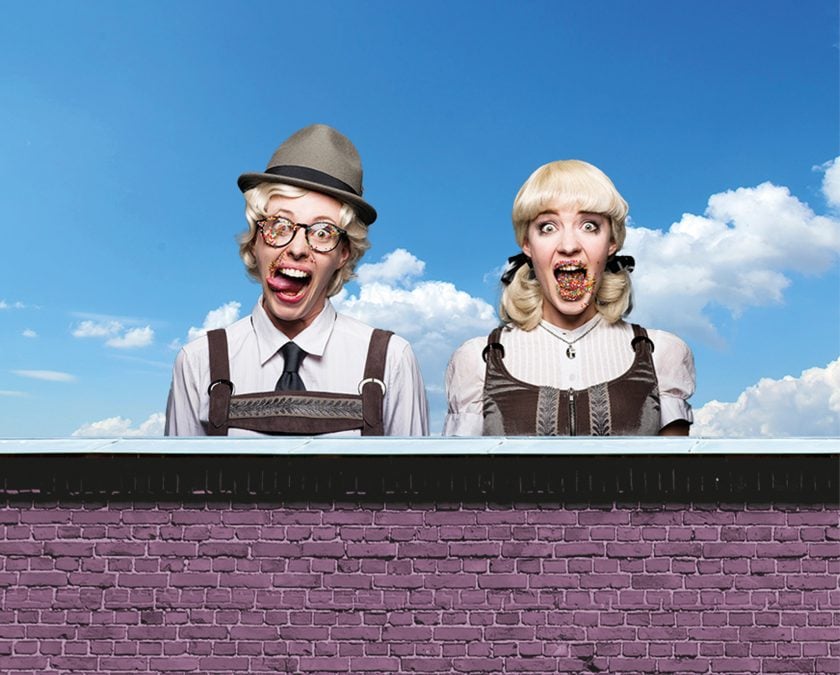 In-School Show
Family friendly

Hansel & Gretel

School Tour

                               
Opera Queensland in creative collaboration with Shake & Stir Theatre Co. bring the magic of opera to our youngest fans with an in-school tour to primary schools.
Loved by hundreds and thousands of people the world over, Hansel & Gretel is one of the most famous operas ever written, and Opera Queensland and Shake & Stir Theatre Co are serving this Humperdinck classic especially for primary school students in the 21st century.
Join Hansel and Gretel on their journey into the Ilsenstein forest as they hunt for fruit for the family table, but what they discover is far more appealing… do they dare taste the sweet façade? Hansel & Gretel will enchant students as they are swept from the classroom into a contemporary world of magic, fairies and sweets in a delicious story of survival and family bonds. Performed by a talented cast of Queensland's most energetic opera talents and directed by the multiple award-winning team at Shake & Stir Theatre Co – Hansel & Gretel is the opera that will leave youngsters hungry for more.
This is an enchanting opportunity to introduce your children and grandchildren to the world of opera in a way that's fun, engaging and truly magical.
Created by Shake & Stir Theatre Co
CREATIVE TEAM
Writer Nelle Lee
Director Ross Balbuziente
Set & Costume Designer Josh McIntosh
Video Designer Craig Wilkinson
ENQUIRIES & BOOKINGS
LRC@oq.com.au or phone 07 3735 3043
School Bookings
Hansel & Gretel introduces students to the operatic art-form through a contemporary world of magic with vibrant storytelling of voice, song and action.
Opera Queensland can present Hansel & Gretel at your school for $9/student (GST not applicable) or with a minimum booking fee of $600. This will also include a Teacher Resource Kit, created for primary school teachers and students with relevant links to the Australian Curriculum.
Presented in creative collaboration with shake & stir theatre co, this contemporary take on a classic fairytale will delight and engage students everywhere.
Touring primary schools in term 3 & 4.
Contact us: lrc@oq.com.au
Book Now