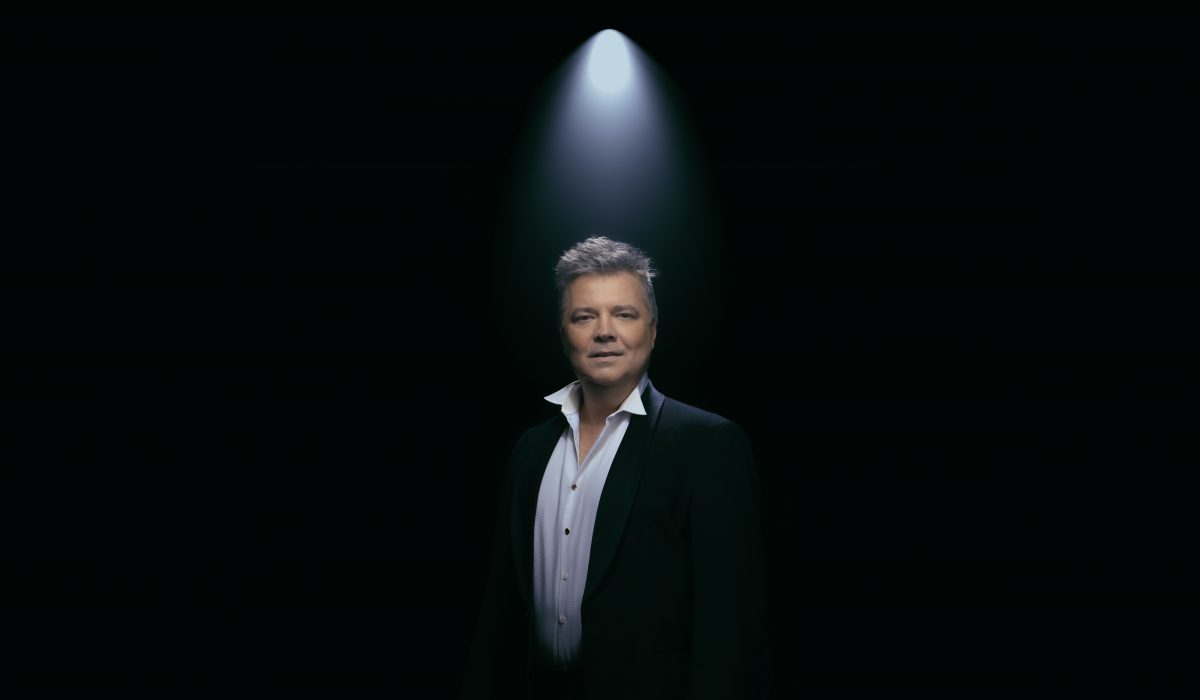 23rd July, 2021
An interview with Shaun Brown
Hot off the heels of his appearance in Songs of Love and War, Shaun Brown will next perform in the Opera Queensland Studio Series. We spoke to Shaun about the partnership between Opera Queensland and The University of Queensland School of Music, and about his upcoming recital, A Poet's Love, in which he will perform song-cycles by Gustav Mahler and Robert Schumann alongside soprano Sarah Crane.
You are Director of Performance and Voice Performance Fellow at The University of Queensland School of Music. Could you tell us more about your role there?
I've been working with The University of Queensland School of Music for more than a decade and in that time, it has been my goal to develop the students' industry knowledge and experience before graduation. I've worked to connect the UQ School of Music vocal department with local orchestras to give students a platform to work on their performance skills. We have also travelled to North Queensland to deliver performances and workshops in schools and with local councils and community groups, giving students an opportunity to work as teachers, mentors, performers, and presenters. We also toured to regional New South Wales where we worked with children who were not able to access the musical education of the city areas.
How did the collaboration with Opera Queensland come about?
I have been performing with Opera Queensland for 30 years and while developing the vocal program at UQ, it has always been a goal to have the two companies work together. Opera Queensland CEO & Artistic Director Patrick Nolan took interest in the work we've been doing with the School of Music. When I introduced him to the UQ Pulse Chamber Orchestra, led by Adam Chalabi and Patrick Murphy, it planted the seed for a partnership . This idea stewed for a while and when we engaged Dane Lam, who is the Conductor at UQ as well as Opera Queensland's Associate Music Director and Conductor in Residence, and the partnership grew momentum.
There were many additions to this project, such as seven UQ composers arranging the contemporary popular song for the orchestra, 12 UQ Singers being added to the bill. The overall presentation of Songs of Love and War was amazing with all parties contributing to what ended up a uniquely creative show.
For audiences who attended Songs of Love and War, what are the ties or comparisons between composers Monteverdi, Mahler and Schumann that you might draw on for A Poet's Love?
Monteverdi, Mahler and Schumann were all composers who colour their lyrics with depth and sincerity. Even though some of the piano postludes in the Schumann are stunning vignettes on their own, the texts, I think, are at the forefront of what they produced. These are great composers of the highest calibre and the complete package of music and text is some of the most poignant and just plain beautiful moments you will ever hear.
Can you tell us more about why you chose Mahler's Rückert Lieder and Schumann's Dichterliebe for your recital?
It was a group decision for this recital, settling on two of the greatest lieder composers and two seminal works of the genre. As a baritone, singing Dichterliebe seems to be a right of passage, even though it was originally composed for tenor. Dietrich Fischer Dieskau, the great German baritone, changed that though and now it seems all baritones put their own slant on this incredible work.
What can audiences expect from A Poet's Love?
Audiences will hear these two works in their intended original setting. Think of this as people performing in a grand parlour to a small audience sat close to the performers, not just sitting passively in the stalls a long way from the stage.
Even though the works were composed some six decades apart, both composers chose texts from the early 19th Century. Listen out for the differences in the way Mahler and Schumann use their own musical ideas and experience from different eras to interpret text from around the same time.
Is there a part of these either of the song-cycles that is more challenging or rewarding to perform?
When you sing any song-cycle the greatest reward is when you make a connection with the audience in the first song and take them along with you on the emotional journey through the cycle. This is when you know you've gotten it right. It's difficult when, like most song-cycles, there's one or two songs that are very well known by the audience and you must make sure that these pieces are perfect. Audiences often have preconceived ideas of what the popular songs should sound like, and it can be challenging managing that with your performance on the lessor know songs. It is up to us to make these pieces our own and put a new perspective on the reading of these songs.
Can you tell us more about performing with Sarah?
Unfortunately, Sarah and I haven't sung in many operas together, but we have performed in many concerts across Australia in many different venues and landscapes. It's always a thrill to perform with her as I feel totally at ease with her on stage – almost like I know her and what she is going to do – funny that!
My dream concert would be to sing the title role of Eugene Onegin with Sarah singing Tatyana. We have always wanted to perform this opera as it is probably the one great vehicle for soprano and baritone, coupled with wonderful, powerful music by Tchaikovsky.
You've had a busy year with Opera Queensland from The Marriage of Figaro, Songs of Love and War and A Poet's Love – what's next? What do you hope 2022 holds for you and for opera?
I don't want to sound cliché, but we have been lucky to perform so much this year, when many places around Australia and internationally have had to cancel. My wish for all artists and the people who make it possible for us to perform, such as stage managers, costume designers, lighting designers, directors, mechanists, and conductors, to be able to plan and stage more shows without the threat of cancellation, but that is something we have all become very resilient at. I hope to continue to perform with Opera Queensland, but more importantly I hope the collaboration between the company and The University of Queensland School of Music goes from strength to strength over the coming years.