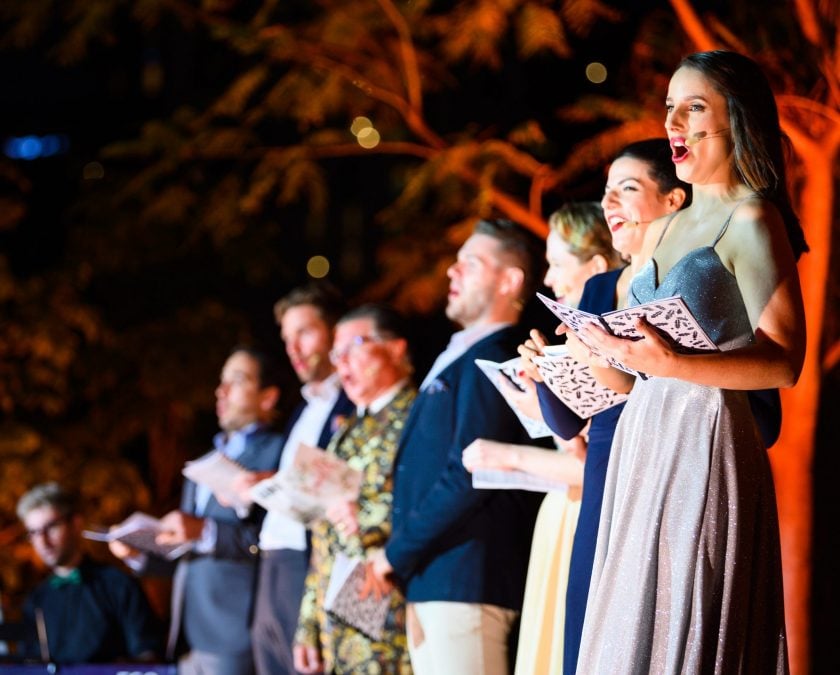 Workshop

Christmas Group Vocal Workshops

Saturday 19 November - Tuesday 13 December

                               

Event Passed
Take your singing to the next level this Christmas with Opera Queensland
Join Jason Barry-Smith and Susan Ellis for a series of group vocal workshops and two performance opportunities to showcase your newfound skills.
Learn a specially-arranged selection of favourite festive music in the company of fellow opera enthusiasts and hone your vocal skills, from breath management to ensemble diction and pronunciation. Also receive tips on music reading and learn interesting background information about the pieces you'll sing, their composers and lyricists.
These sessions are suitable for participants 18 years and over with intermediate musical or choral experience.
Music reading is an advantage, but not a requirement.
WORKSHOPS
Choose the Tuesday evening or Saturday afternoon workshop stream, or both.
Saturday afternoons 2:30pm to 4:30pm – 19 & 26 November and 3 & 10 December (4 x 2 hour sessions)
Tuesday evenings 6:00 pm to 8:00pm – 22 & 29 November and 6 & 13 December (4 x 2 hour sessions)
You will also have an opportunity to perform as an ensemble together with Opera Queensland soloists to a live audience at two Opera Queensland events in December.
More information about these performances will be available once workshop sessions have commenced. It is not a requirement to perform to attend the workshops.
PERFORMANCE DATES
Performance #1: Saturday 17 December, afternoon / early evening
Performance #2: Tuesday 20 December, late afternoon / early evening