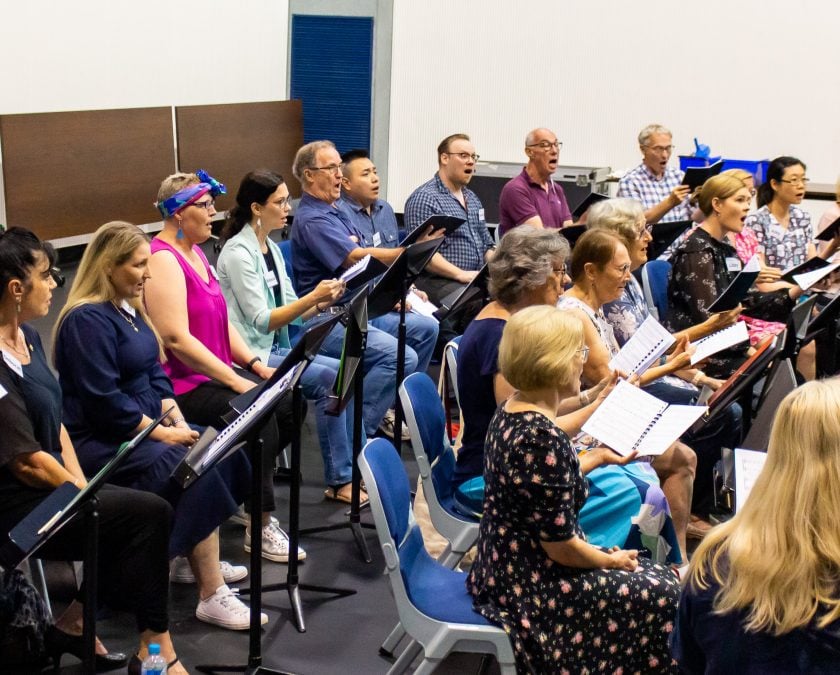 Saturdays 15 – 22 July 2023
Workshop

Adult Group Vocal Workshop

THIS IS SOCIAL

                               

Event Passed
Take your singing to the next level with Opera Queensland's adult group vocal workshops.
Workshops are suitable for singers 18 years and over, catering to all voice types with some singing or musical experience.
Explore a selection of ensemble pieces in this group workshop, building confidence and gaining performance experience.
This two-day-weekend stream allows participants to present a short performance to family and friends on
conclusion of the workshop series.
WEEKEND SESSIONS
SAT 15 JUL | 11AM – 5PM
SAT 22 JUL | 11AM – 5PM
Maximum of 40 participants.
All weeknight / weekend dates must be booked as a package, no single date bookings.