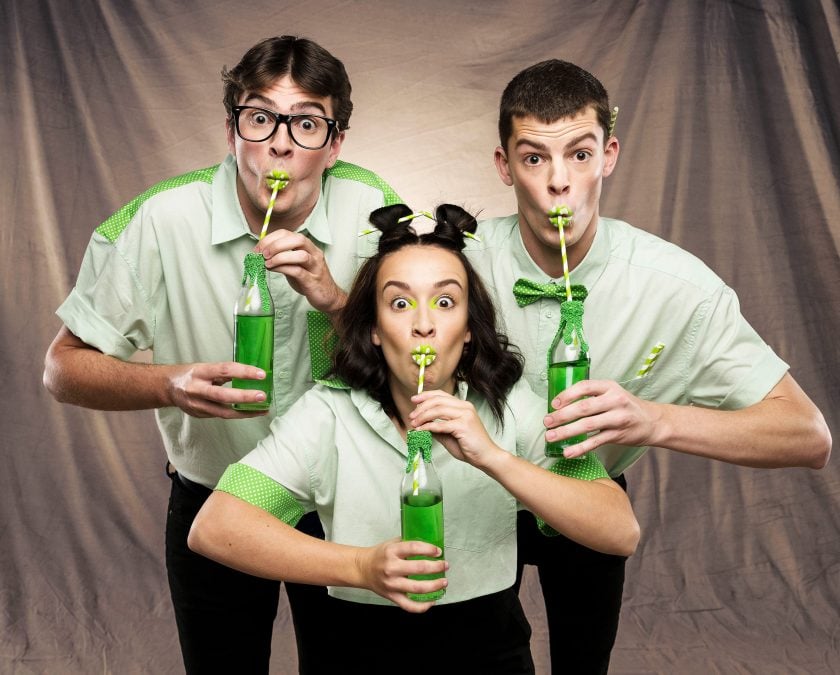 Wednesday 27 September – Thursday 28 September 2023
Family friendly

FIZZ!

THIS IS FUN

                               

Event Passed
Opera Queensland brings the magic of opera to our youngest fans with a revival of the whacky, weird and wonderful production FIZZ!
Based on the classic comic opera The Elixir of Love by Donizetti and reimagined for young audiences, FIZZ! follows a teenage love triangle between Nemorino, an awkward textbook nerd, Adina, his obsession and great beauty and Benny, the spoilt son of a supermarket tycoon.
With the help of a magic love potion, this coming-of-age story has at its heart the message that goodness can prevail.
Filled with twists, FIZZtastic music and a cast of excellent young performers, FIZZ! is designed to delight and entertain children new to opera.
Presented in creative collaboration with shake & stir theatre co. Video design by optikal bloc
Suitable for ages 12 & under
You can book Opera Queensland's FIZZ! to be performed in your school. For more information click here.
Cast
Adina – Gabrielle Diaz
Nemorino – Connor Willmore
Belcore – Harry Pitts
Newsreader (on screen) – Jason Barry-Smith
Dr. Dulcamara (on screen) – Andrew Collis
Jenny and chorus of ladies (on screen) – Emily Burke
School Bookings
FIZZ! introduces students to the operatic art-form with vibrant storytelling through voice,
song, action and a multi-media set, whilst exploring issues of friendship, honesty,
self-confidence, and critical awareness of false advertising and cyber-bullying.
Opera Queensland can present FIZZ! at your school for $9/student (GST not applicable)
or with a minimum booking fee of $600. This will also include a Teacher Resource Kit, created for primary school teachers and students with relevant links to the Australian Curriculum.
Presented in creative collaboration with shake & stir theatre co, this contemporary take
on a classic opera will delight and engage students everywhere.
Contact us: lrc@oq.com.au
Book Now