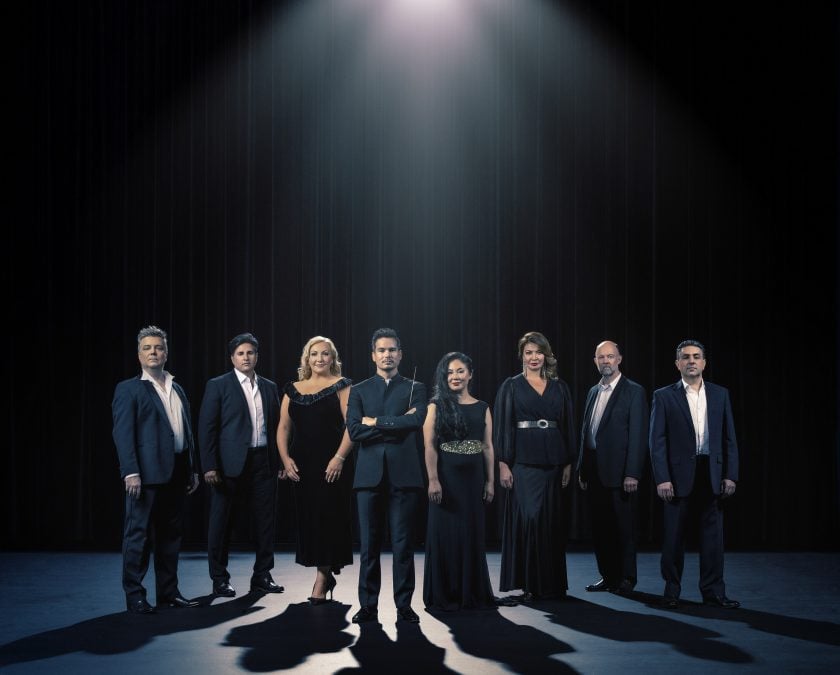 Friday 23 October - Saturday 24 October
Performance

ENCORE – Opera Queensland Returns to the Stage

Event Passed
This is the moment we have been waiting for. The opportunity to be in the theatre again, sharing the joy and power of great singing with a live audience.
Twelve months since last performing at QPAC, Opera Queensland once again fills the Concert Hall with soul-stirring music.
ENCORE brings together eight exceptional artists in a rare opportunity for music lovers.
Singers Shaun Brown, Andrew Collis, Eva Kong, Rosario La Spina, Virgilio Marino, Milijana Nikolic and conductor Dane Lam are reunited in Brisbane and will share the stage for two concerts with our 2020 Young Artist Rebecca Cassidy as she makes her main stage debut with Opera Queensland.
With ENCORE, QPAC and Opera Queensland present a concert of songs by many of the great composers including Puccini, Verdi, Bizet and Tchaikovsky to capture the spirit of our time – a time of reflection and gratitude that we can once again return to the theatre and share the transformative power of music together. The concert features arias, duets and ensemble pieces from operas we all know and love. Passionate songs that tell of love hard fought for, of triumph over adversity, of a willingness to make the most of what life has to offer us. ENCORE celebrates the power of the human spirit, paying tribute to the effort, patience and resilience that has helped us through the past year.