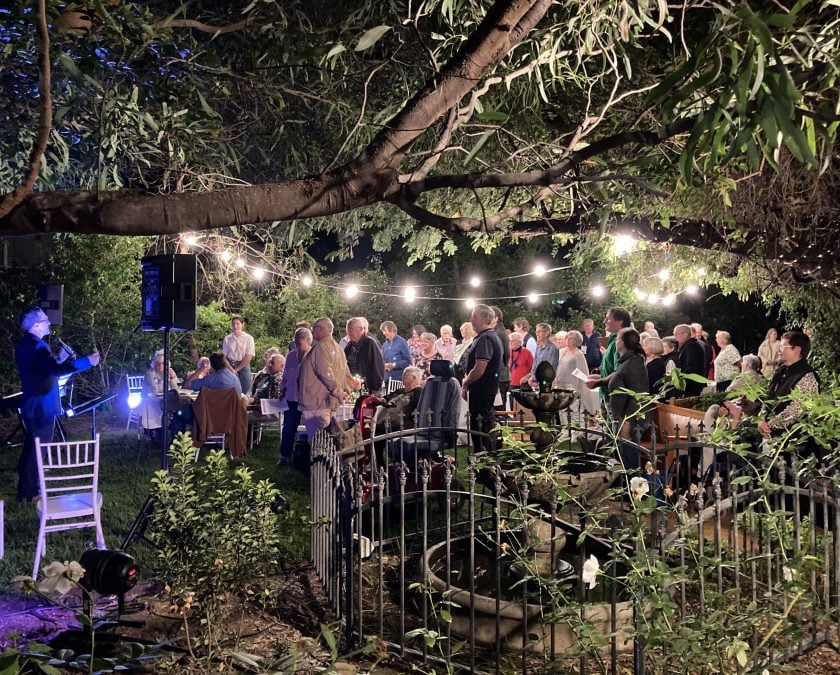 Recital

Sing Sing Sing – Mother's Day Special (Blackall)

Blackall-Tambo Regional Council

                               

Event Passed
Sing Sing Sing is a fun-filled session of music making and merriment for singers of all levels of experience and ability. Join Opera Queensland's artists for a Mother's Day Special when we come together at The Lodge on Hawthorn in Blackall to sing classic outback and opera tunes.
This is a free event with a glass of sparkling wine on arrival to celebrate the mums of this world. Registrations are required due to limited venue capacity.
A soft bar will be operating throughout the evening.
You can pre-book a Charcuterie Board as part of the reservation process.